Omar Abdullah snubs poll panel
A National Conference leader was shot at by militants on a day a three-member team of special poll observers arrived for talks with parties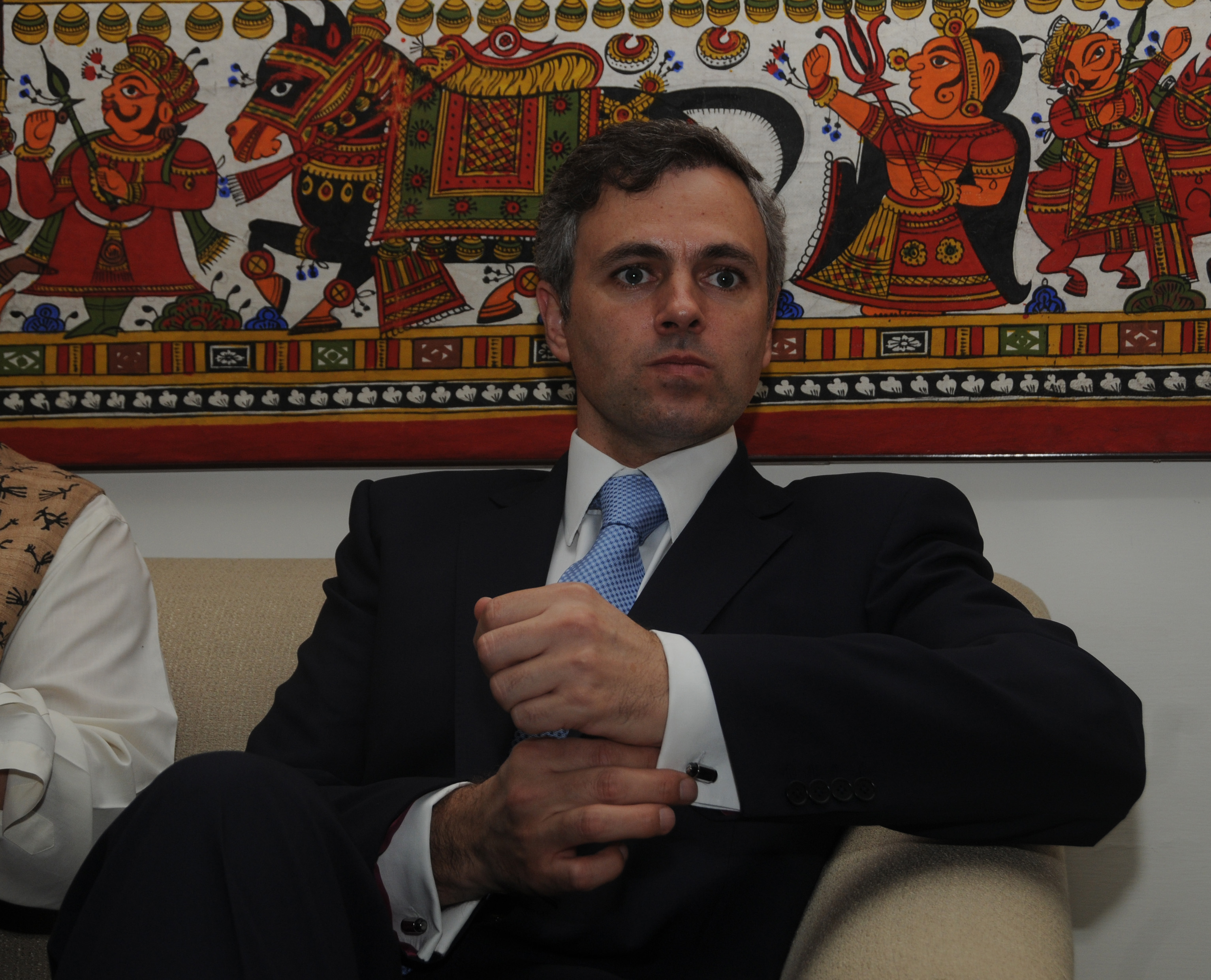 Omar Abdullah.
Telegraph file picture
---
Srinagar
|
Published 14.03.19, 08:53 PM
|
---
Suspected militants shot at and injured a National Conference leader in south Kashmir on Thursday in the first attack on pro-India politicians since the general election schedule was announced.
The attack on Mohammad Ismail Wani came hours after the party rebuffed the poll panel and chose not to meet a delegation.
Police sources said Wani was shot at in Bijebehara in the afternoon. An NC leader said Wani was hit in the spine and had been operated on.
Thursday's attack came as a three-member team of special observers from the poll panel — former IAS officers Vinod Zutshi and Noor Mohammad and former IPS officer A.S. Gill — arrived for talks with political parties and to assess the ground situation.
The NC and some other groups refused to meet it. An NC spokesperson said the party had "nothing more to add" to its demand for simultaneous Lok Sabha and Assembly elections in Jammu and Kashmir, now under President's rule.
The PDP and the Congress met the team and repeated their call for simultaneous polls.
"PM Modi surrendered to China on Azhar and surrendered to Pakistan & its proxies by delaying elections in J&K. How can the BJP claim to have been tough on internal security and tough against terror?" Omar said in a tweet.
He also targeted Union law minister Ravi Shankar Prasad who had accused Rahul Gandhi of celebrating China's decision to put a hold on a UN Security Council proposal to designate Masood Azhar as a "global terrorist". The Congress chief's tweet would be cheered in Pakistan, Prasad said.
Omar tweeted: "Mantri jee, your Government gave Pakistan a small victory when you postponed the Anantnag by-poll in 2017 and a big victory now that you've failed to conduct assembly elections. If anyone is giving Pakistan a reason to celebrate it isn't @RahulGandhi. Look closer to home sir."