Government consciously disenfranchised Kashmiris: Omar Abdullah reminds Narendra Modi
Former chief minister says Kashmiris too have the right to elect a government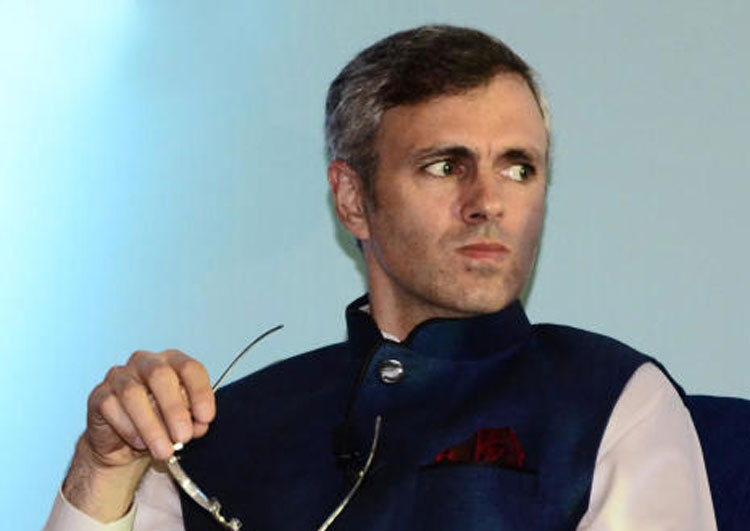 ---
|
Srinagar
|
Published 13.03.19, 09:32 PM
---
Former chief minister Omar Abdullah on Wednesday accused Narendra Modi of disenfranchising Kashmiris by not holding Assembly elections in the state, minutes after the Prime Minister had urged people to come out in large numbers and vote in the April-May parliamentary polls.
"Dear @narendramodi Sahib, it is good to see you appealing to famous people to increase voter turnout however at the same time your government has consciously disenfranchised people in J&K by not holding Assembly elections on time," the National Conference (NC) vice-president tweeted.
Omar had fiercely criticised Modi for the Election Commission's decision not to hold Assembly elections in Jammu and Kashmir along with the parliamentary polls.
He fired the fresh salvo after the Prime Minister urged politicians, sports people, journalists and film stars in a Twitter blitz aimed at encouraging more people to vote in the national elections.
Modi had tagged politicians of all hues but seemed to have conveniently ignored all Valley politicians.
Omar responded with his own Twitter blitz, accusing Modi of running Jammu and Kashmir through the governor's office.
The NC leader said the people of the state had the right to choose an elected government. "The right to choose an elected government, as opposed to being governed by a hand-picked nominee of the central government, is the hallmark of the sort of democracy you are tweeting about," he said.
"Please give us our democratic right to choose our own government."
Jammu and Kashmir had been placed under six months of governor's rule last June after the BJP withdrew support to the Peoples Democratic Party (PDP).
The state has been under President's rule since December and Valley-based parties have accused governor Satya Pal Malik of implementing the agenda of the Rashtriya Swayamsevak Sangh, the BJP's ideological parent.
Omar had on Sunday said Modi had surrendered to "Pakistan, militants and Hurriyat" for his failure to hold Assembly elections on time for the first time since 1996.
The state had then gone through the longest phase of central rule after Omar's father, Farooq Abdullah, resigned in January 1990 against the appointment of Jagmohan as governor.
The Assembly elections, held in late 1996, had brought Farooq back to power amid allegations of widespread rigging and coercion.
Chief election commissioner Sunil Arora had on Sunday cited non-availability of sufficient security force personnel, other logistical issues and recent incidents of violence among the reasons for not holding Assembly elections in Jammu and Kashmir simultaneously with the Lok Sabha polls.
But political parties like the NC, Congress and the PDP claim political considerations were behind the decision.
Governor Malik had dissolved the Assembly in November when the PDP, NC and the Congress staked claim to form the government amid reports that the BJP was trying to engineer a split in the PDP to facilitate a government led by ally Sajad Lone.