Omar, Mehbooba breach a boundary
Both take on Centre directly: Mehbooba castigates NIA, Omar talks of 'insensitive Prime Minister'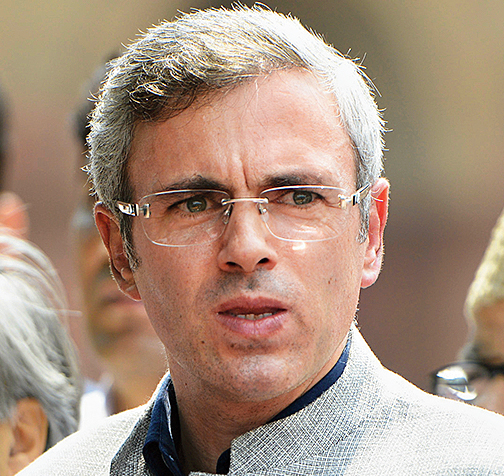 Omar Abdullah appeared to launch a personal attack on Narendra Modi without naming him.
The Telegraph file picture
---
Srinagar
|
Published 28.12.18, 10:45 PM
|
---
The Valley's mainstream politicians take care not to cross a self-drawn red line while confronting the Centre, but former chief ministers Mehbooba Mufti and Omar Abdullah appeared to be doing just that on Friday.
Mehbooba castigated the National Investigation Agency for portraying men arrested in Uttar Pradesh and Delhi recently as Islamic State members, accusing it of targeting an "entire community" in "election season" and citing how the "urban Naxal case seems to be falling apart".
Omar appeared to launch a personal attack on Narendra Modi without naming him, saying that being an "insensitive Prime Minister" was "so much worse" than being an "accidental" one — an allusion to Modi's predecessor Manmohan Singh.
"Can't wait for when they make The Insensitive Prime Minister. So much worse than being the accidental one," Omar, who has so far confined his criticism of Modi and his government to public issues, tweeted.
His remarks came in response to a promo released by the makers of The Accidental Prime Minister, an upcoming film on Singh's tenure in the top job. The film is apparently based on a 2014 memoir, carrying the same title, by Sanjaya Baru, who was Singh's media adviser between 2004 and 2008.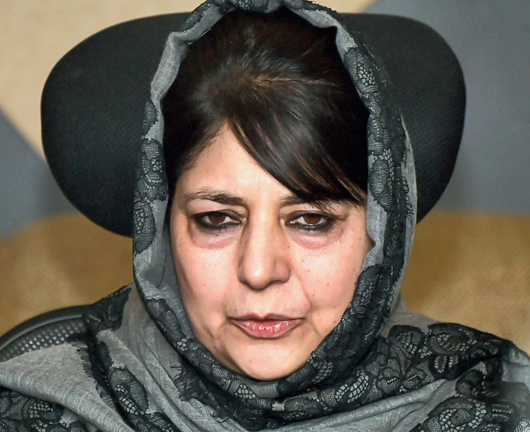 The film has kicked off a verbal duel between the BJP and the Congress, which has accused the movie of false propaganda.
Mehbooba's comments came in the context of the NIA, the country's premier anti-terror investigator, claiming it had busted an Islamic State module by arresting 10 suspects in Uttar Pradesh and Delhi.
"National security is supreme. But declaring suspects as terrorists on the basis of sutli bombs (festive firecrackers), (and) associating (them) with the dreaded IS is premature," Mehbooba tweeted.
She appeared to take up the cause of the suspects, saying: "It has already devastated their lives and families. NIA must learn from earlier episodes in which the accused were acquitted after decades."
Pro-India politicians in the Valley routinely slam the Centre for "targeting" Kashmiri youths, at times even when they are arrested outside the state for alleged militant links. But they rarely come to the defence of non-Kashmiris arrested outside on terror charges, lest it ruffle feathers at the Centre.
Mehbooba went on: "Arrests by NIA in the election season do raise suspicion, especially after the urban Naxal case seems to be falling apart. National security is best served by being just and inclusive, not suspicious of an entire community."
The "urban Naxal case" refers to Pune police's arrest of 10 human rights activists from across the country on the charge of Maoist links.
Mehbooba had ruled the state in coalition with the BJP for two-and-a-half years, the alliance hitting her popularity. She now appears eager to make up lost ground by raising issues she normally will not.
Both Mehbooba and Omar were trolled for their remarks.
"Mehbooba Mufti bats for her innocent ISIS kids. These politicians are cancer to India," tweeted Gaurav Pradhan, a corporate executive.
"Don't worry their (there) will also be movie on crooks of Kashmir. Think Abdullah can lead them," read a tweet in reply to Omar's.