Odisha govt to set up new health university
The state government passed a bill titled Odisha University of Health Sciences Act, 2021 in the Assembly to the effect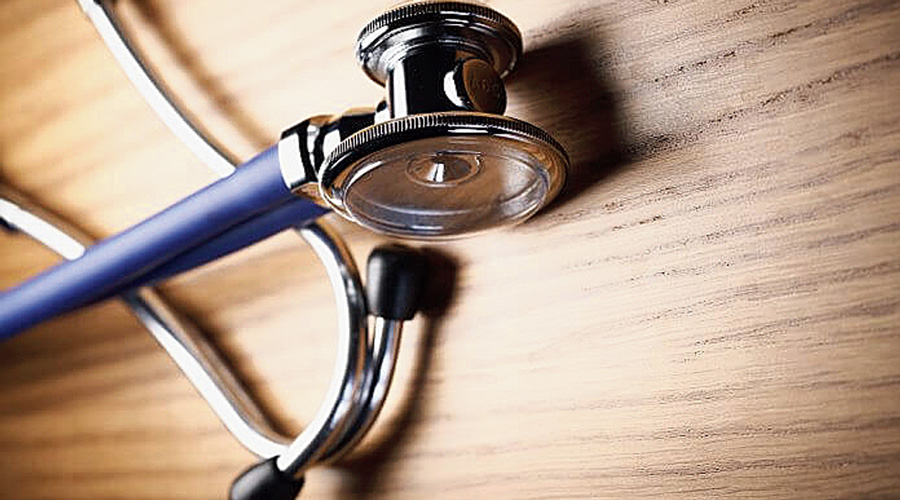 The objective of the bill is to deal with issues of affiliations, admission, proper and systematic instruction, mental health education, dental education, homeopathy and ayurveda and nursing education, pharmacy education, paramedical education, physiotherapy, allied medical sciences, other medical pharmaceutical courses and training and research in modern
Shutterstock
---
Bhubaneswar
|
Published 03.09.21, 12:02 AM
|
---
The Odisha government will set up a new health university to regulate and administer all the medical and paramedical institutions in the state.
In order to set up the university, the Odisha government on Thursday passed a bill titled Odisha University of Health Sciences Act, 2021 in the Assembly.
The objective of the bill is to deal with issues of affiliations, admission, proper and systematic instruction, mental health education, dental education, homeopathy and ayurveda and nursing education, pharmacy education, paramedical education, physiotherapy, allied medical sciences, other medical pharmaceutical courses and training and research in modern medicine.
"The objective of the bill is also to see how the students get quality education, their examination is conducted at the right time," officials said.
The move is aimed at ensuring uniformity in various academic programmes in medical and allied subjects in the state. Officials said nearly 500 medical institutions starting from nursing to pharmacy allied medical science, physiotherapy will come under the ambit of the proposed Odisha Health University. The state government will also appoint a vice chancellor, registrar and other officials for the functioning of the university.
The state government also passed a bill to amend the Odisha Land Rights to Slum Dwellers Act, 2017. Under this act if a slum dweller is in possession of land to the extent of 30 square metres, the land will be settled in his name subject to the availability of the land. Political observers feel that the move is aimed at winning the support of slum dwellers ahead of the upcoming municipal and panchayat elections.