Not my voice: Shekhawat on Congress allegations
Party accused the Jal Shakti minister and some of its rebels of conspiring to bring down the Gehlot govt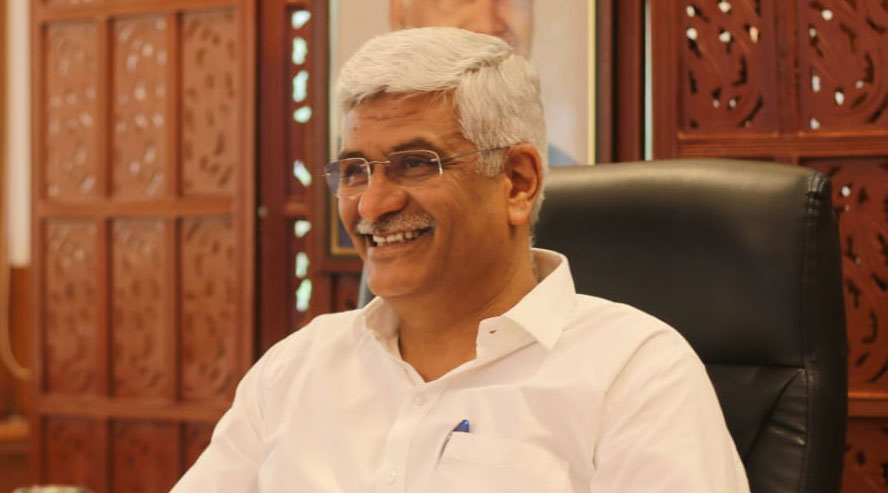 ---
---
Union minister Gajendra Singh Shekhawat on Friday rubbished the Congress's allegation, based on two audio clips, that he was involved in a conspiracy to topple the Ashok Gehlot government, claiming that the voice in the recordings was not his.
Shekhawat, the Jal Shakti minister, asserted that he was ready to face any probe, adding "where there is dharma, there is victory".
"This is not my voice. Let there be an investigation. I am ready to face any probe," the minister said, referring to the audio clips on purported conversations on horse-trading.
The Congress accused Shekhawat and some of its rebels, including MLA Bhanwarlal Sharma, of conspiring to bring down the Gehlot government.
Although the Rajasthan BJP came out strongly in support of Shekhawat, former chief minister and the party's tallest leader in Rajasthan, Vasundhara Raje Scindia, continued to remain silent on the fiasco.
Shekhawat is known to be a favourite of both Narendra Modi and Amit Shah. He had been Shah's choice to head the Rajasthan unit of the party in 2018 but then chief minister Vasundhara had stood firm and blocked his appointment.
It is widely believed in the BJP that Shekhawat is being groomed as an alternative leader in Rajasthan.
The Rajasthan BJP questioned the authenticity of the audio tapes.
"It's their (Congress's) internal fight and in that they are trying to accuse our leader Gajendra Singh Shekhawat," Gulab Chand Kataria, the leader of the Opposition in the Rajasthan Assembly, said.
None from the BJP, however, came out to defend Vasundhara against the claim of an ally that she was trying to save the Gehlot government.
On Thursday, Rashtriya Loktantrik Party chief and MP Hanuman Beniwal had in a tweet accused Vasundhara of calling up Congress MLAs close to her and asking them to back Gehlot and not the rebel Sachin Pilot, who is known to harbour chief ministerial ambitions. Beniwal had claiming he had proof.