No pretence: Deal done, Dushyant Chautala's dad to be out
The decision was made public less than 24 hours after the tie-up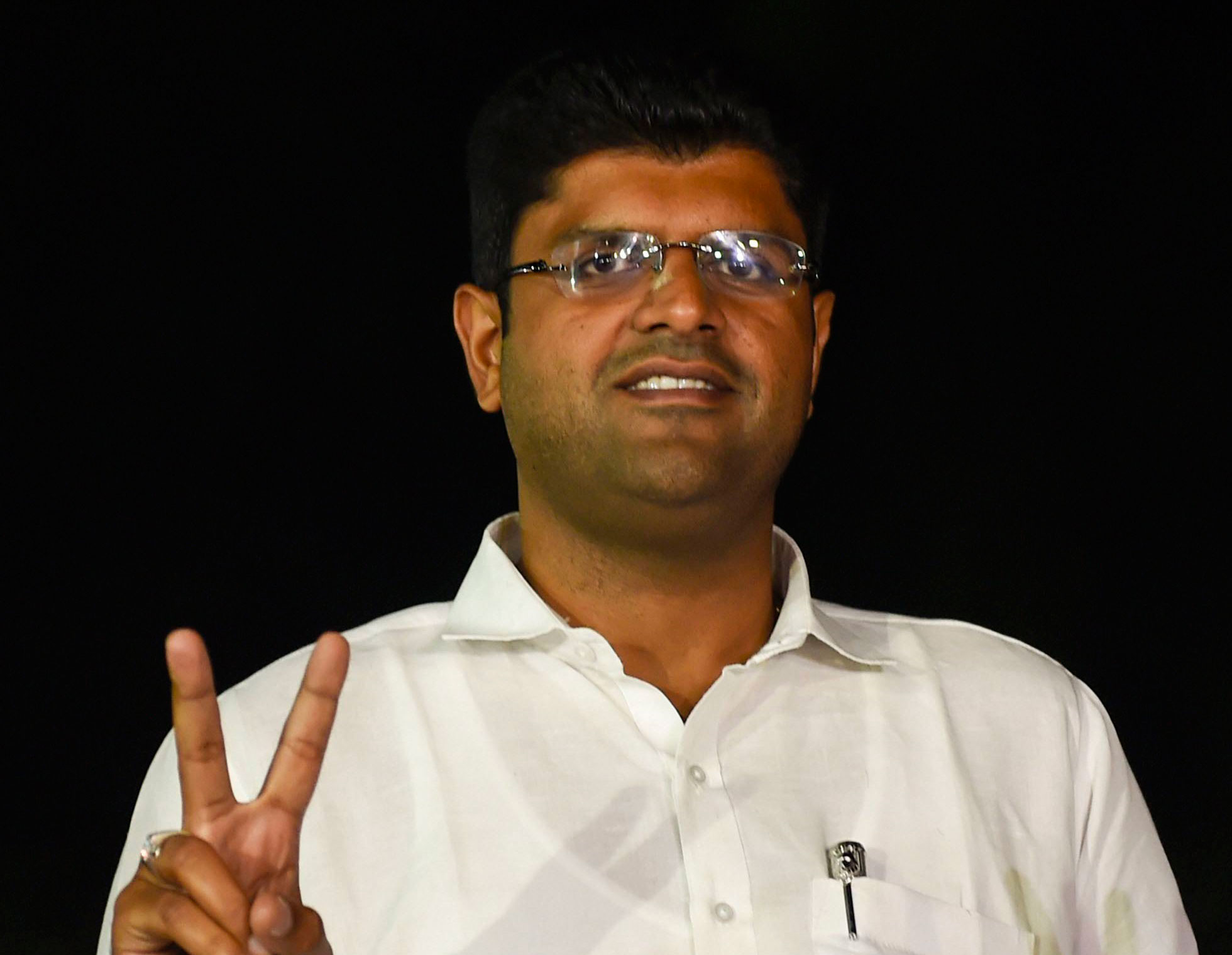 JJP leader Dushyant Chautala during a press conference in New Delhi on October 25.
PTI
---
New Delhi
|
Published 26.10.19, 09:57 PM
|
---
Tihar jail has allowed Ajay Chautala, the father of Dushyant Chautala who is set to prop up a BJP government in Haryana, to leave the prison for 14 days on furlough.
The decision was made public on Saturday, less than 24 hours after BJP president and Union home minister Amit Shah had met Dushyant and sealed a deal to share power in Haryana, which saw a hung verdict on Thursday.
The ruling BJP lost the election but is scheduled to continue in power with the help of Dushyant.
Ajay, a former MP, and his father and former Haryana chief minister Om Prakash Chautala have been in Tihar jail since being convicted of corruption in a teacher recruitment scam. "He (Ajay) has been granted a 14-day furlough after the model code of conduct ended yesterday. He will be standing with us when we lay the foundations for change," Dushyant said.
A furlough is not the same as parole. A furlough — a matter of right although the courts have said it is not an absolute right — can be granted on the discretion of the director-general of prisons to allow a prisoner to retain his social and family ties and mitigate the negative effects of jail life.
But parole to a Tihar prisoner could only have been granted by the lieutenant governor of Delhi in consultation with the state government (and the high court if an appeal were pending) to allow him to meet an emergency in his family.
Although Tihar jail comes under the Delhi government, the director-general of prisons is usually an IPS officer. In any case, the state government does not need to be consulted for the grant of furlough.
DG (prisons) Sandeep Goel said Ajay "has been granted a two-week furlough".
Nagender Sharma, the media adviser to Delhi chief minister and AAP leader Arvind Kejriwal, tweeted: "Tihar DG did not consult the Delhi govt nor was the view of the govt sought. Furlough matters are handled at the DG level and govt/(Delhi) Home Minister have nothing to do with it."