Nine elephants spread panic, spoil Dussehra festivities in Bihar
The villagers made noise by beating drums and utensils to shoo away the tuskers but did not meet with success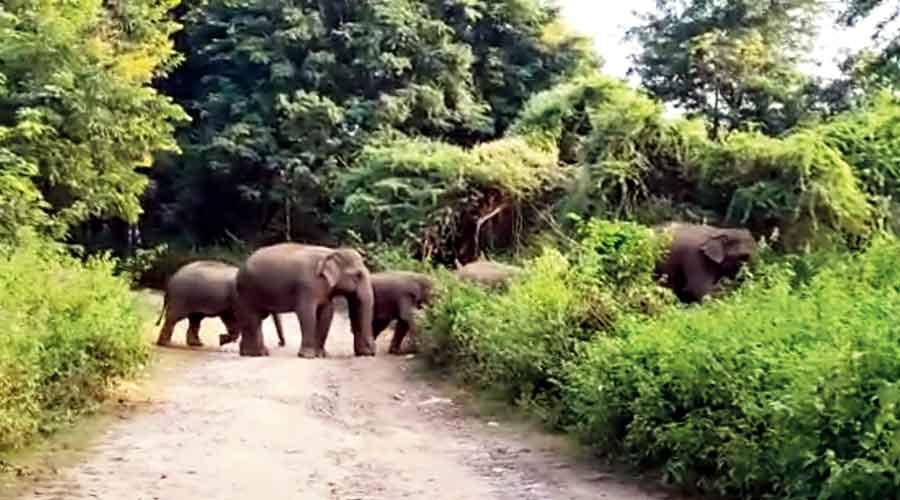 The elephant herd in Nawada district of Bihar.
Sanjay Choudhary
---
Patna
|
Published 17.10.21, 12:35 AM
|
---
A herd of nine elephants went on a rampage in Nawada district of Bihar spreading panic among the people and spoiling the Dussehra festivities.
The herd sneaked into Rajauli block, around 150km south of Patna, from the contiguous forest area in Jharkhand on Friday and moved towards the villages, destroying plants and agricultural crops on the way.
As the pachyderm herd consisting of males, females and calves came closer to human habitation, the villagers alerted the police, forest department and district administration officials.
The villagers also made noise by beating drums and utensils to shoo away the tuskers but did not meet with success. By evening, the herd had reached inhabited areas of Chitarkoli panchayat and damaged a few pucca buildings in and around Ratanpur village.
The elephants are right now moving in a haphazard manner across the farms and nearby forest areas. However, no person has been killed or injured by the elephants so far.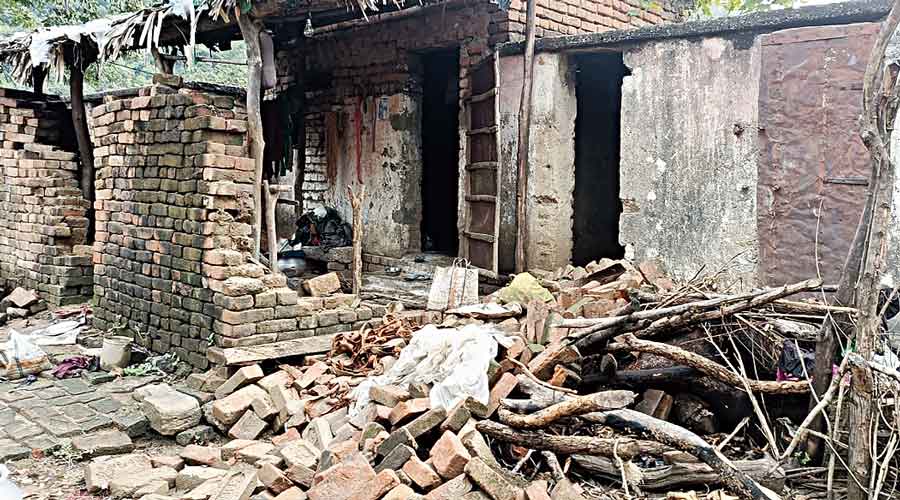 "This is a herd of nine elephants which digressed into our area from Jharkhand on Friday. They have damaged a few houses here, but have not killed or injured any person," Nawada divisional forest officer Awadhesh Kumar Ojha told The Telegraph.
Ojha said the elephants were mostly moving in the jungle areas and forest department officials were keeping a tab on their movement, but it was difficult to keep a watch on them at night.
To make matters more problematic, Bihar has no specialists to chase away the pachyderms that transgress its borders from Nepal, Jharkhand and Bengal several times every year.
"We have requisitioned a team of elephant experts from Bankura in Bengal to chase this herd back to Jharkhand. It is arriving today (Saturday) and will help drive the elephants back towards their habitat," Ojha said.
Though Bihar has forests in a few districts bordering Nepal and Jharkhand, there are no wild elephants in the state. Wild elephants from neighbouring states and Nepal at times come either in search of food or after being vanquished in mating battles with other tuskers.