Nepal rubs it in with 'satyamev'
Sounding both combative and conciliatory, PM Oli takes jibe at India; Kathmandu clears new map including 3 disputed areas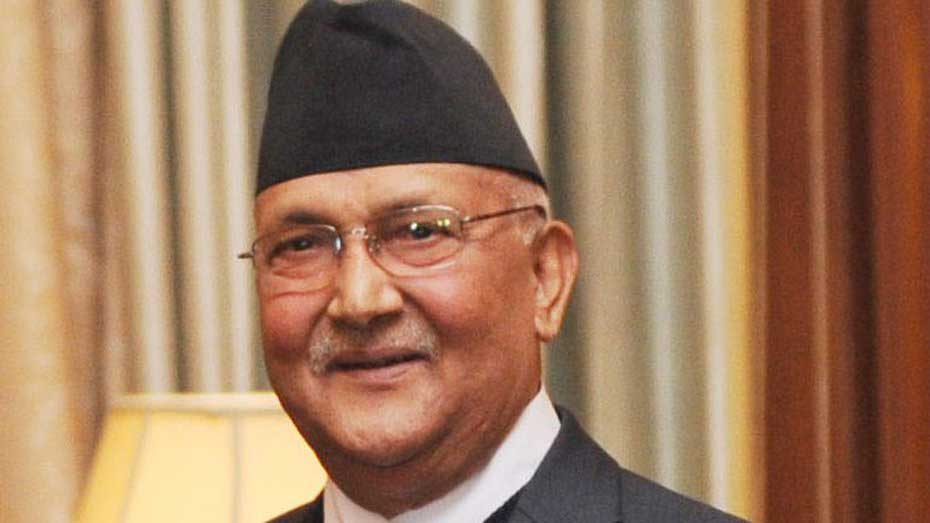 ---
New Delhi
|
Published 19.05.20, 09:22 PM
|
---
Nepal Prime Minister K.P. Sharma Oli has wondered aloud whether India subscribed to the "satyamev jayate (truth alone prevails)" declaration in its emblem and Kathmandu cleared a new map that included three disputed areas.
The twin thrusts appeared to deepen the friction that emerged over a week ago after India inaugurated a road in Lipu Lekh to facilitate the Kailash Mansarovar pilgrimage.
The new map cleared by Nepal on Monday is drawn along the lines of the 1816 Sugauli Treaty showing the three disputed areas of Kalapani, Lipu Lekh and Limpiyadhura as part of Nepali territory.
Addressing Parliament on Tuesday, Oli sounded both combative and conciliatory, talking about dialogue while also taking a jibe at India.
Oli wondered if India subscribed to the physical aspect of the emblem — the Lion capital of Ashoka — "simhaev jayate" or "satyamev jayate".
Oli said Nepal believed in "satyamev jayate" and so the nation would prevail in this endeavour.
Under fire for allowing India to lay the road in Lipu Lekh, Oli articulated his displeasure over Indian Army chief Manoj M. Naravane's suggestion that Nepal had objected to the new road at somebody else's behest.
Oli said the government was only articulating a national sentiment and claiming what belongs to the country and not raising the issue under pressure from elsewhere.
Naravane's remark has drawn a sharp reaction in Nepal, more so because of the special relationship the Nepalese have with the Indian Army.