Nepal objects to Jaishankar's Buddha statement
India forced to move swiftly to smother a possible new irritant in the already strained relations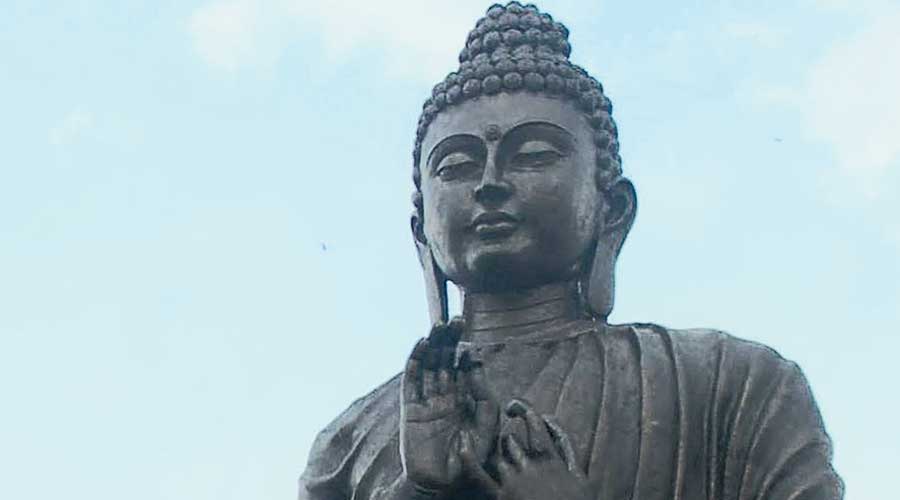 Gautam Buddha
Telegraph picture
---
New Delhi
|
Published 10.08.20, 03:03 AM
|
---
Nepal on Sunday objected to foreign minister S. Jaishankar's statement that the Buddha was one of the "two greatest Indians ever", forcing India to move swiftly to smother a possible new irritant in the already strained relations.
That the Buddha's birthplace of Lumbini is located in Nepal "remains beyond doubt and controversy and thus cannot be a subject of debate", Nepal's foreign office said.
Its statement cited how Indian Prime Minister Narendra Modi had in 2014 said that "Nepal is the country where the apostle of peace in the world, Buddha, was born".
India's external affairs ministry responded quickly, saying: "EAM's (external affairs minister's) remarks yesterday at the CII event referred to our shared Buddhist heritage. There is no doubt that Gautam Buddha was born in Lumbini, which is in Nepal."
Jaishankar's comment had come at an interactive session organised by the Confederation of Indian Industry on Saturday. Naushad Forbes, co-chairman of Forbes Marshall, had asked him whether there was "a place for moral leadership in India's foreign policy or is that being Jimmy Carter in 2020 (being impractical and putting principle ahead of interest)?"
Jaishankar began his reply saying: "Who are the two greatest Indians ever you can remember? I would say one is Gautam Buddha and the other is Mahatma Gandhi — the greatest Indians that the world remembers."
Through the day, Jaishankar took a drubbing from Nepali social media handles for what they saw as an affront.
Raising the matter at a government level, Nepal's foreign office spokesperson said: "It is a well-established and undeniable fact proven by historical and archaeological evidence that Gautam Buddha was born in Lumbini, Nepal. Lumbini, the birthplace of Buddha and the fountain of Buddhism, is one of the Unesco world heritage sites."
The spokesperson added: "It is true that Buddhism spread from Nepal to other parts of the world in the subsequent period. The matter remains beyond doubt and controversy and thus cannot be a subject of debate. The entire international community is aware of this."