Odisha CM gives Rs 6,000 as Covid assistance to newspaper hawkers
The state government has spent Rs 4.38 crore on this account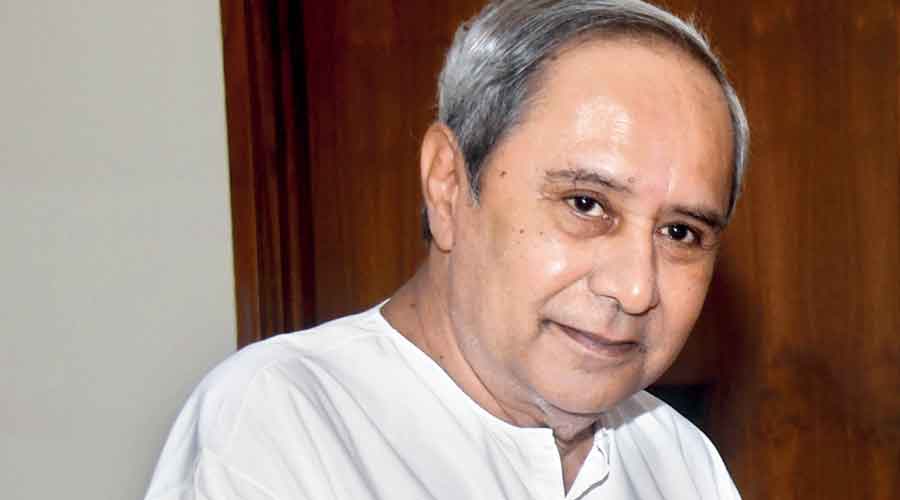 Naveen Patnaik.
File photo
---
Bhubaneswar
|
Published 24.12.21, 12:10 AM
|
---
Odisha chief minister Naveen Patnaik on Thursday gave Rs 6,000 as special Covid-19 assistance to newspaper hawkers who took great risks to distribute newspapers at the doorsteps of readers when the pandemic was at its peak.
Around 7,300 registered hawkers got the assistance. The state government has spent Rs 4.38 crore on this account.
Speaking on the occasion, Naveen said: "Hawkers are the bridge between the readers and the newspapers. They distribute papers on all days during the rainy season, summer or winter, facing all kinds of hardships. Even during the Covid, they did not forget their duty. Demand for newspapers has not come down even in the digital era."
The chief minister also announced that work sheds will be constructed at the district level to ensure that hawkers get required facilities to work.
Earlier Naveen had announced a social security scheme for the newspaper hawkers. Under the scheme, the kin of the hawkers would be given accidental death benefit of Rs 2 lakh and natural death benefit of Rs 1 lakh. In the case of complete disability due to an accident, Rs 1.5 lakh compensation would be paid to the beneficiaries and Rs 80,000 if he loses both limbs and Rs 40,000 for loss of one limb.
Information and public relations minister Raghunanada Das said, "Hawkers will be immensely benefitted from the social security scheme."
The information and public relations department had earlier made a databank of the hawkers who are registered under Odisha Unrecognized Workers' Social Security Board.
Meanwhile, researchers have come out with a report that newspapers don't carry viruses.
The Odisha government has already included distribution of newspapers under essential services.