Naveen Patnaik backs Droupadi Murmu; test for JMM
If elected, she will be the first President of India from tribal community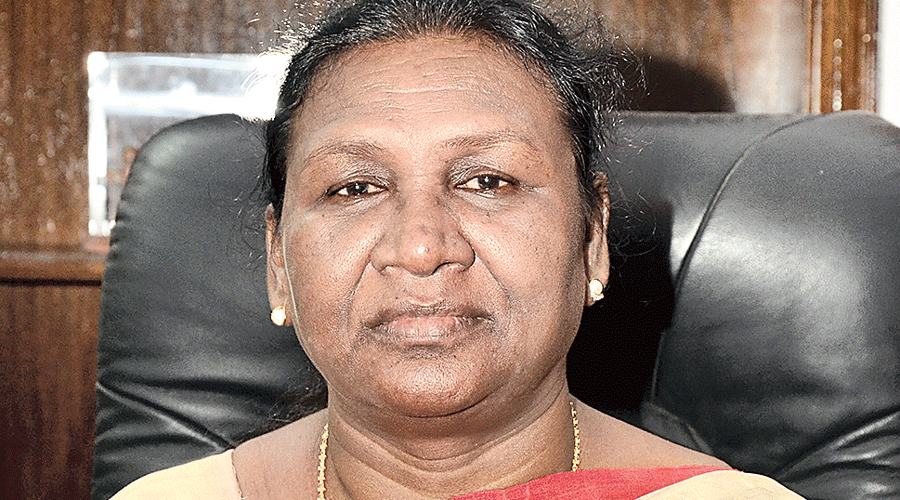 Droupadi Murmu.
PTI file pciture
---
New Delhi
|
Published 22.06.22, 02:01 AM
|
---
The BJP on Tuesday evening announced former Jharkhand governor Droupadi Murmu as the NDA's presidential candidate, prompting at least one undecided party to offer her support that substantially improved the chances of her victory.
The BJP's hope that the choice would force even some Opposition parties to back her materialised almost immediately with Naveen Patnaik, BJD leader and Odisha chief minister, offering her his party's support.  Murmu hails from Odisha.
Patnaik suggested that Prime Minister Narendra Modi spoke to him on Murmu's candidature.
The chief minister uploaded a tweet congratulating Murmu on her candidature and added: "I was delighted when Hon'ble PM discussed this with me. It is indeed a proud moment for people of Odisha."
ଦେଶର ସର୍ବୋଚ୍ଚ ପଦବୀ ପାଇଁ ଏନଡିଏ ପକ୍ଷରୁ ପ୍ରାର୍ଥିନୀ ହୋଇଥିବା ଶ୍ରୀମତୀ ଦ୍ରୌପଦୀ ମୁର୍ମୁଙ୍କୁ ମୋର ଶୁଭେଚ୍ଛା ଜଣାଉଛି। ମାନ୍ୟବର ପ୍ରଧାନମନ୍ତ୍ରୀ ଶ୍ରୀ @narendramodi ଜୀ ଏନେଇ ମୋ ସହ ଆଲୋଚନା କରିବା ବେଳେ ବହୁତ ଖୁସି ହୋଇଥିଲି। ପ୍ରତିଟି ଓଡ଼ିଆଙ୍କ ପାଇଁ ଏହା ଗର୍ବ ଓ ଗୌରବର ମୁହୂର୍ତ୍ତ।

— Naveen Patnaik (@Naveen_Odisha) June 21, 2022
If elected, Murmu will be the first President of India from the tribal community.
Murmu, 64, will contest against the Opposition candidate Yashwant Sinha, a former BJP leader and Union minister.
BJP president J.P. Nadda announced Murmu's candidature after the party's parliamentary board meeting that was held hours after the Opposition fielded Sinha.
Announcing Murmu's name, Nadda laid stress on the three factors: she hailed from the country's eastern region, she is a woman and she is a tribal person.
Modi, who was part of the meeting where Murmu's name was decided, posted tweets hailing the choice, saying she "has devoted her life to serving society and empowering the poor, downtrodden as well as the marginalised. She has rich administrative experience and had an outstanding gubernatorial tenure. I am confident she will be a great President of our nation".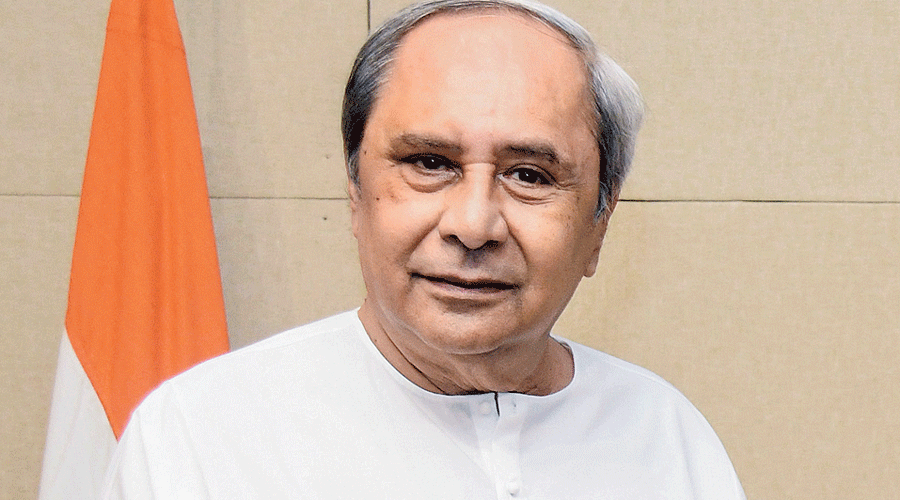 The BJP feels that Murmu will face no challenge as her choice would compel even the Jharkhand Mukti Morcha, which is currently in the Opposition camp, to back her.
"The JMM draws support from the tribal communities. How can it vote against giving the country its first President from the tribal communities?" a BJP leader said.
Murmu was the governor of Jharkhand from 2015-2021. She was a two-time BJP legislator in Odisha and has served as a minister in the Patnaik government when the BJD and the BJP were allies.
Murmu's name was doing the rounds  ahead of the 2017 elections, too, but then the BJP had chosen to play the Dalit card and fielded the then Bihar governor, Ram Nath Kovind.
The BJP also hopes that the choice of Murmu will send a positive signal in poll-bound Gujarat, where tribal communities have a substantial presence, and across Jharkhand, Odisha and Bengal.
When the BJP had lost Jharkhand to the alliance of the JMM, the Congress and others, the erstwhile ruling party in the state was accused of neglecting the tribal communities.