Modi pitches for transit rights to all countries in Central Asia
SCO must make efforts to develop reliable, resilient and diversified supply chains in our region, says PM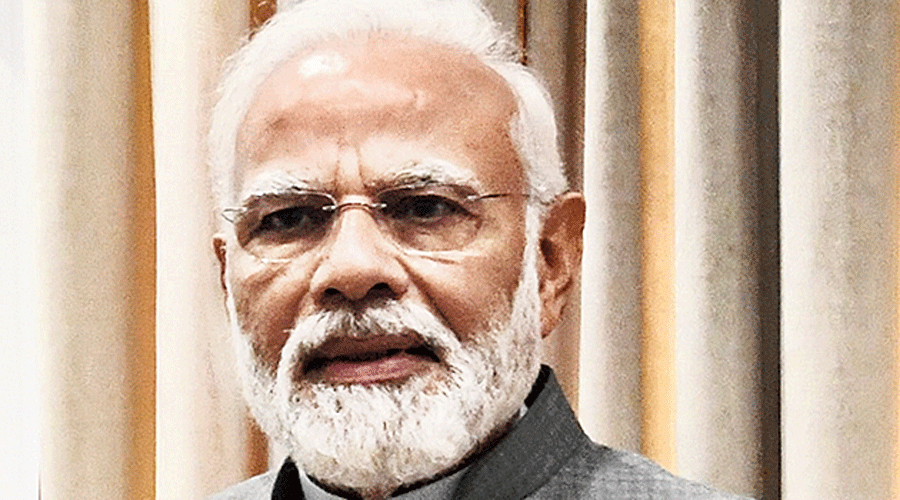 Narendra Modi.
File photo
---
New Delhi
|
Published 17.09.22, 01:43 AM
|
---
Prime Minister Narendra Modi on Friday pitched for all countries in Central Asia to give each other full transit rights to develop reliable and resilient supply chains in what appeared to be a prod to Pakistan in particular to allow Indian goods access to the land-locked region through its territory.
Modi put forward the view without referring to the neighbouring country in his address at the Shanghai Cooperation Organisation (SCO) summit in the Uzbek city of Samarkand, using the supply chain disruptions because of the pandemic and the Ukraine crisis to push Pakistan on an issue that has been hanging fire for years.
Pakistan has for long blocked Indian access to Central Asia overland, not even allowing Indian wares to be transported to Afghanistan under the Afghanistan-Pakistan Transit Trade Agreement (APTTA). While Afghan products were allowed to be transported overland to India under the APTAA, the trucks had to return empty, denying Indian goods access to the Central Asian markets.
"SCO member countries contribute about 30 per cent of the global GDP, and 40 per cent of the world's population also lives in SCO countries. India supports greater cooperation and mutual trust among SCO members. The pandemic and the crisis in Ukraine caused many obstacles in global supply chains, due to which the whole world is facing an unprecedented energy and food crisis. The SCO must make efforts to develop reliable, resilient and diversified supply chains in our region. This will require better connectivity, as well as it will be important that we all give each other full right to transit," Modi said in the presence of Pakistan Prime Minister Shahbaz Sharif.
Modi also advocated the use of millets to address the food shortages facing the world today due to supply chain disruptions and lower productivity caused by climate change.
"One possible solution to this problem is to promote the cultivation and consumption of millets. Millets are a superfood that has been grown for thousands of years, not just in SCO countries, but in many parts of the world, and is a traditional, nutritious and low-cost alternative to dealing with the food crisis. The year 2023 will be celebrated as the UN International Year of Millets. We should consider organising a 'Millet Food Festival' under the SCO,'' the Prime Minister said.
Era not of war
Prime Minister Narendra Modi and Russian President Vladimir Putin attend a meeting on the sidelines of the Shanghai Cooperation Organisation summit in Samarkand, Uzbekistan, on Friday.
"Today's era is not of war,'' Modi told Putin, delivering in person to the West's latest bugbear India's stated position on the Russia-Ukraine conflict. This is the first time the two leaders met in person since Russia launched its "special military operation" in Ukraine on February 24.
"Today's era isn't of war and I have spoken to you about it on the call. Today we'll get an opportunity to talk about how can we progress on the path of peace. India-Russia have stayed together with each other for several decades,'' news agency ANI quoted Modi as telling Putin.
The Russian President placed it on record that Moscow was aware of India's concerns about the conflict. "We want all of this to end as soon as possible. We will keep you abreast of what is happening there," Putin said.
Mentioning the discussions the two have had in the past, Modi said: "We should find ways to address the problems of food, fuel security and fertilisers." He thanked both Russia and Ukraine for helping India evacuate students stranded in Ukrainian universities.
Anita Joshua