Narendra Modi endured false allegations in silence for 19 years: Amit Shah after Gujarat riots ruling
The Union Home minister denied that there was a delay on the part of the Gujarat government in calling in the army to deal with riots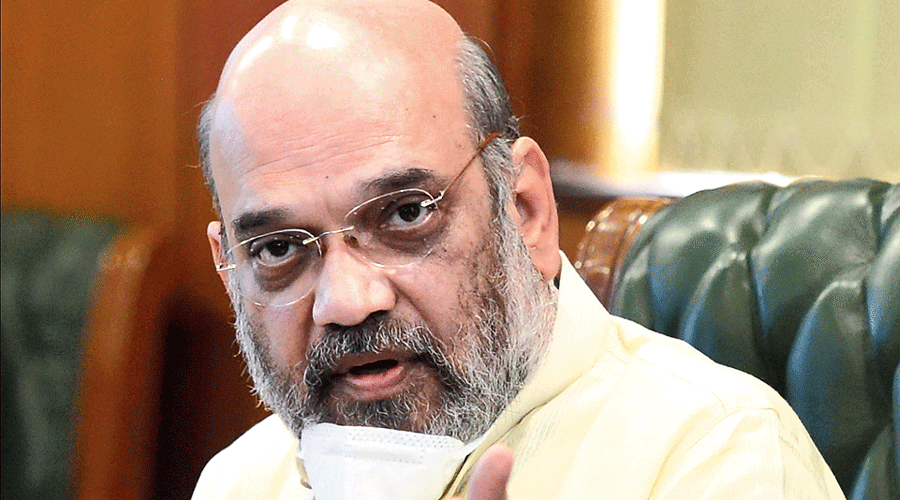 ---
Published 25.06.22, 10:24 AM
|
---
Union Home Minister Amit Shah said Prime Minister Narendra Modi had "endured false allegations" linked to the 2002 Gujarat riots silently for 19 years because the legal process was on, a day after the Supreme Court confirmed the then Chief Minister's exoneration, reports NDTV.
"Modi ji endured false charges in silence for 19 years, nobody did a dharna," Shah said in an interview, taking a swipe at the Congress which has been demonstrating for days over the interrogation of senior party leader Rahul Gandhi in a money laundering case.
"I have closely seen Modi ji enduring this pain, facing the allegations despite being on the side of truth and because the judicial process was underway he did not speak. Only a man with a strong heart can do this," Shah said.
"In a democracy, PM Modi presented an ideal example of how the Constitution should be respected by all political persons. Modi ji was also questioned, but nobody protested, and (BJP) workers from across the country did not gather in solidarity with Modi ji. We cooperated with the law. I was also arrested. There was no protest or demonstration," he said.
According to a NDTV report, the Union Home minister denied that there was a delay on the part of the Gujarat government in calling in the army to deal with riots and noted that former Punjab Police chief KPS Gill, a celebrated top cop, had termed the state government's action "prompt and neutral".
He also attacked Congress over anti-Sikh riots in 1984, saying that so many Sikhs were killed "but nothing was done for three days".