MLA seeks 'justice' for Uttar Pradesh murder accused
Surendra Nath Singh, the lawmaker of Bairia, claimed that Dhirendra had fired in self-defence and threatened to launch a massive protest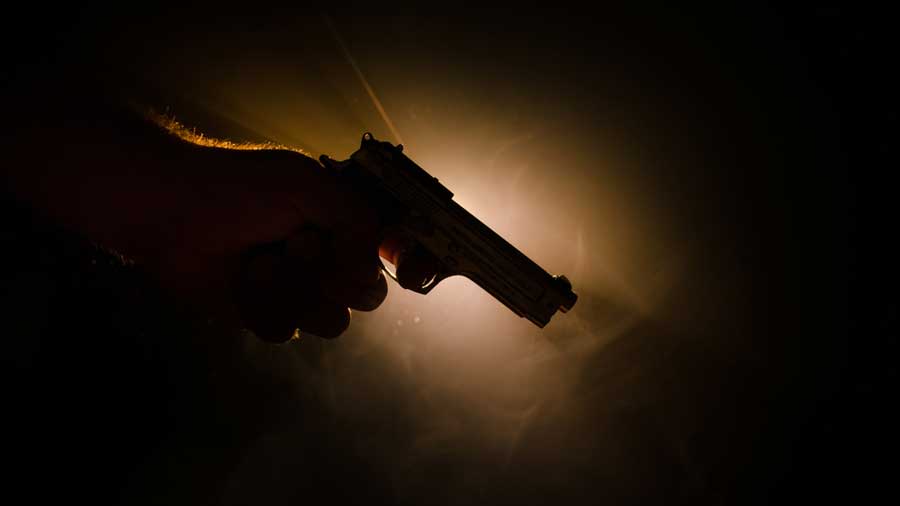 ---
|
Lucknow
|
Published 18.10.20, 01:48 AM
---
A BJP lawmaker has demanded "justice" for an aide who is accused of shooting dead one person following a disagreement over bagging the contract for a ration shop in Uttar Pradesh's Ballia district.
Surendra Nath Singh, the MLA of Bairia, broke down while speaking to reporters on Saturday about the accused Dhirendra Pratap Singh, his associate and the Ballia district ex-servicemen's cell chief of the BJP. Surendra demanded that an FIR be registered against the supporters of Jai Prakash Pal, who was shot dead allegedly by Dhirendra. He claimed that Dhirendra had fired in self-defence and threatened to launch a massive protest.
"Like me, Dhirendra Pratap Singh belonged to the Kshatriya caste. The police are denying justice to him. The bureaucracy is conspiring against the BJP. Dhirendra and his family members would have been killed had he not fired at his rivals in self-defence," Surendra said.
"I warn the police that I will organise a massive protest in front of Rewati police station if an FIR is not registered against the enemies of Dhirendra," the MLA added.
Dhirendra is accused of opening fire during a meeting on Thursday to settle a dispute over who would bag the contract to run a ration shop in the area. Villagers had claimed that after it was decided that the contractor would be chosen through voting, Dhirendra brought in outsiders and fired from his pistol when they were stopped from casting their ballots.
Jai Prakash's family members have accused the police of allowing Dhirendra to escape.
Surendra, the MLA, on Saturday said he took six women to the district hospital and claimed that they had suffered injuries during Thursday's clash.
"These women are family members of Dhirendra and his friends, against whom the police have registered a case for killing a rival and leaving others injured. This is injustice and I will not let this happen," Surendra said.
Later, he escorted the women to Rewati police station and submitted an application urging the police to file a case "against those who wanted to kill Dhirendra and his followers".
"I am giving a week's time to the police to register an FIR against the members of the rival group," Surendra said.
Azamgarh DIG Subhas Chandra Dubey did not answer questions from the media on the MLA's threat.