Ministers meet Kerala governor over session to oppose farm laws
Arif Mohammed Khan had earlier triggered a massive controversy by rejecting the first recommendation to hold a one-day session on December 23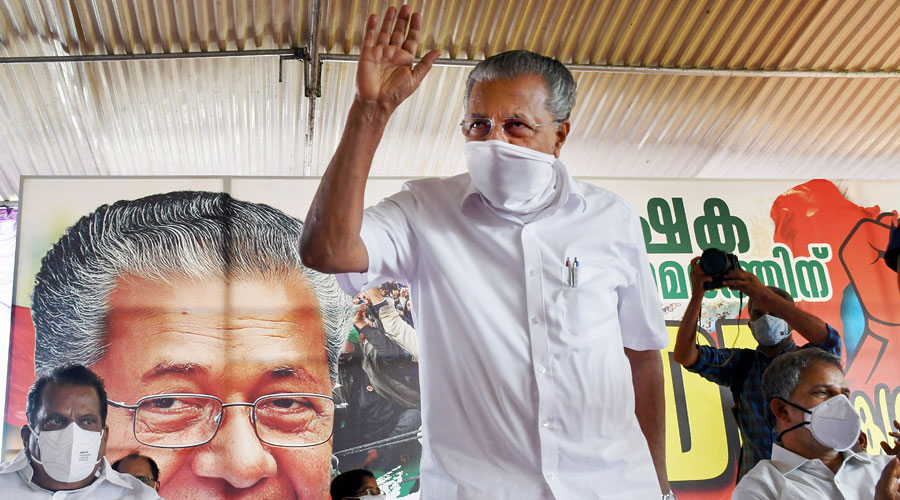 ---
---
Two senior Kerala ministers met governor Arif Mohammed Khan on Friday in an effort to end the standoff triggered by his rejection of a cabinet decision for a special session of the Assembly to oppose the Centre's contentious farm laws.
The meeting on Christmas came a day after the cabinet made a second recommendation to convene the House on December 31. Khan had earlier triggered a massive controversy by rejecting the first recommendation to hold a one-day session on December 23.
While law minister A.K. Balan and agriculture minister V.S. Sunil Kumar said they had a cordial discussion with the governor, they could not say for sure if Khan would approve the cabinet's recommendation to convene the special session on New Year's Eve.
The ruling Left Democratic Front and the Opposition United Democratic Front want to pass a resolution against the farm laws that have set off protests across the country and are detrimental to the interests of Kerala that depends on other states for its food grains.
After a 30-minute discussion with Khan at Raj Bhavan, the two ministers told reporters that they expected a positive outcome.
"It was a very positive approach from the government and the governor," Balan said.
"The governor raised some points and the subsequent action would be based on what he said," the law minister said without going into the details of the discussion.
Agriculture minister Kumar said: "We expect the governor to take a rational decision on the special session."