MiG operating from INS Vikramaditya crashes near Goa
A search is still on for one of the two pilots who had ejected on time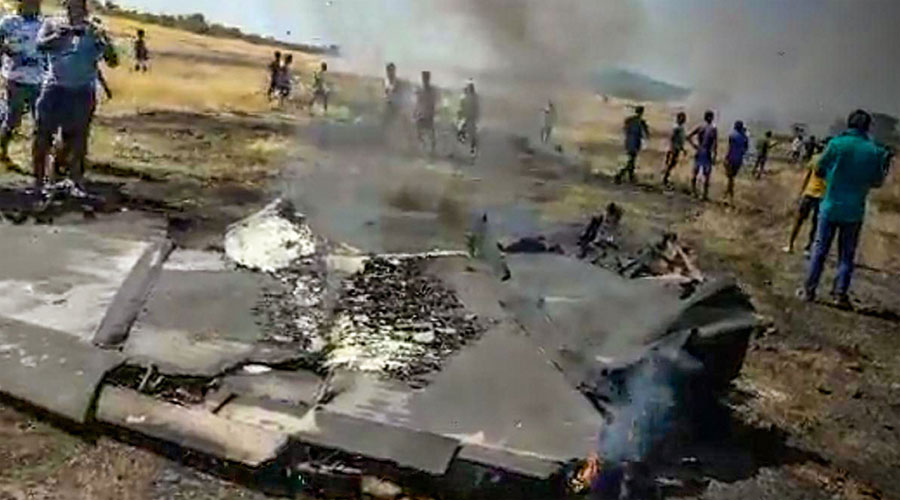 ---
---
A MiG-29K fighter jet of the Indian Navy operating from the aircraft carrier INS Vikramaditya crashed off Goa over the Arabian Sea on Thursday night.
A search is still on for one of the two pilots who had ejected on time.
"One pilot recovered and search by air and surface units is in progress for the second pilot. An inquiry has been ordered to investigate the incident," the Indian Navy said in a statement on Friday.
"The mishap occurred on Thursday after the twin engine origin jet had taken off from aircraft carrier INS Vikramaditya," said a navy official.
This is the third mishap of a MiG-29K aircraft over the past year. In November last year, a MiG-29K trainer aircraft had crashed outside Verna village in Goa. Both the pilots had ejected safely.
In February this year, another MiG-29K that was on routine training sorties had crashed after being hit by birds over Goa. However, both the pilots had ejected safely before steering the jet away from habitation.
The INS Vikramaditya was part of the recent Malabar exercise involving navies from the US, Japan and Australia in the northern Arabian Sea. The exercises were centred around the Vikramaditya Carrier Battle Group of the Indian Navy and Nimitz Carrier Strike Group of the US Navy. The two carriers, along with other ships, submarines and aircraft of the participating navies, had engaged in high intensity naval operations over four days from November 17 onwards.