#MeToo dam breaks on Akbar
Akbar is expected to return from abroad on Friday amid indications that the government would prefer that he step down quietly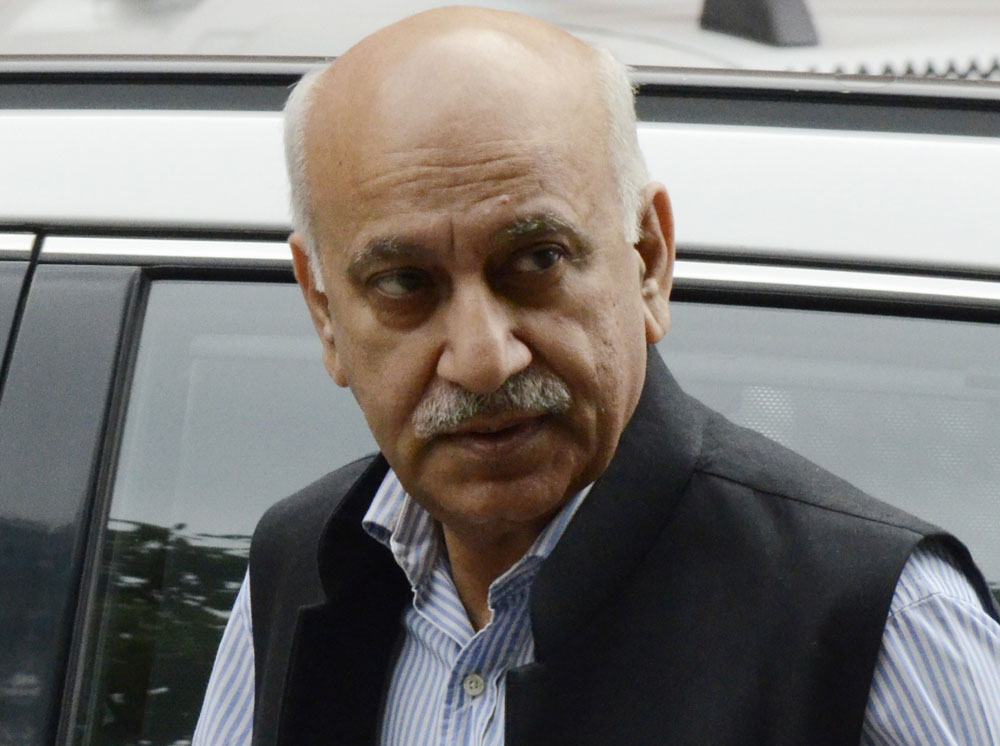 ---
New Delhi
|
Published 10.10.18, 10:02 PM
|
---
Pressure piled on the Narendra Modi government to act against junior external affairs minister and former editor M.J. Akbar as more women journalists alleged sexual predatory behaviour and wrote traumatic accounts.

Such was the wave of revulsion and outrage on social media that the Opposition Congress was forced to press, albeit reluctantly, for the minister's resignation. But the Modi government stuck to its silence for the second day running.
Sources said Akbar was expected to return from abroad on Friday amid indications that the government would prefer that he step down quietly.
Asked by a reporter why the Congress was not demanding his resignation, party spokesperson S. Jaipal Reddy said: "I think Mr M.J. Akbar must either offer a satisfactory explanation or must resign forthwith. How can he be in the ministry with this serious allegation being levelled against him by a responsible journalist who worked with him?"
Reddy did not identify the journalist but among the new accounts was one that spoke of relentless and indefatigable attempts at sexual harassment, entrapment and intimidation that reduced the writer to a nervous wreck and forced her to leave the newspaper that Akbar had helmed in the mid-1990s.
The government, in general, and Akbar's senior in the ministry, Sushma Swaraj, in particular, drew a lot of flak for their continuing silence.
Law minister Ravi Shankar Prasad, who briefed the media on a cabinet meeting, refused to field any questions relating to Akbar.
Commenting on Sushma's silence, Congress spokesperson Priyanka Chaturvedi added: "I would have hoped that every woman, cutting across political party lines, would speak up for all the women who have been wronged over the years and who did not have enough courage to speak up because they feared for their own careers and their future job prospects. It is extremely unfortunate that the minister of external affairs, Smt. Sushma Swaraj, who many women in this country look up to and is a source of inspiration for many women, has chosen to stay quiet on these serious allegations."