Meghalaya High Court clears air on rape charge
Even if the victim's evidence in her cross-examination is taken at face value, it would not imply that there was no penetrative sex: HC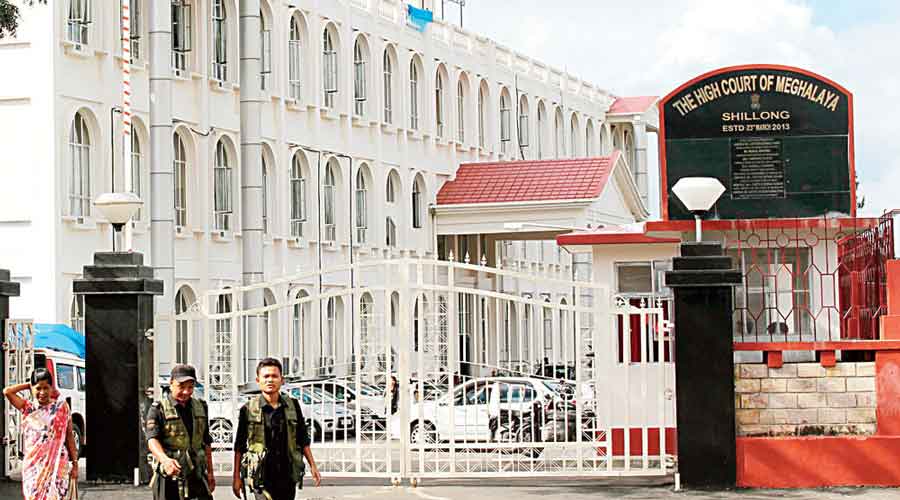 Meghalaya High Court.
File photo
---
Shillong
|
Published 18.03.22, 01:39 AM
|
---
Meghalaya High Court has ruled that rubbing of the male organ on a woman's genitalia, even when she has her underpants on, will amount to penetrative sex and can invite the charge of rape, officials said on Thursday.
"Section 375(b) of the Penal Code recognises that insertion, to any extent, of any object into the vagina or urethra would amount to rape," a division bench headed by Chief Justice Sanjib Banerjee said in a recent judgment.
"Even if it be accepted that the appellant herein forced his organ into the vagina or urethra of the victim despite the victim wearing her underpants, it would still amount to penetration for the purpose of Section 375(b) of the Penal Code," the court added while hearing a plea in a 2006 case.
A trial court had found the accused guilty of raping a minor girl. He was sentenced to 10 years' imprisonment.
"When a person manipulates any part of the body of a woman so as to cause penetration into, inter alia, the vagina or urethra, the act would amount to rape. There is sufficient evidence of such penetration in the present case," the order stated.
The girl, who was 10 years old at the time of the incident, had initially claimed that the man had grabbed her and taken her to a bed where he made her lie down before "he took off his pant and pulled my undergarments and then he raped me". However, she later said she had been tutored by her mother and that "he did not open my underwear" during the assault.
"Even if the victim's evidence in her cross-examination is taken at face value, it would not imply that there was no penetrative sex. If it be accepted that at the relevant time the victim was wearing her underpants and the appellant rubbed his organ from over her underpants, there was no difficulty in penetration," the court said.