Maya cites Vikas Dubey encounter fear to woo Brahmins
Most other leaders have been avoiding linking caste with the killings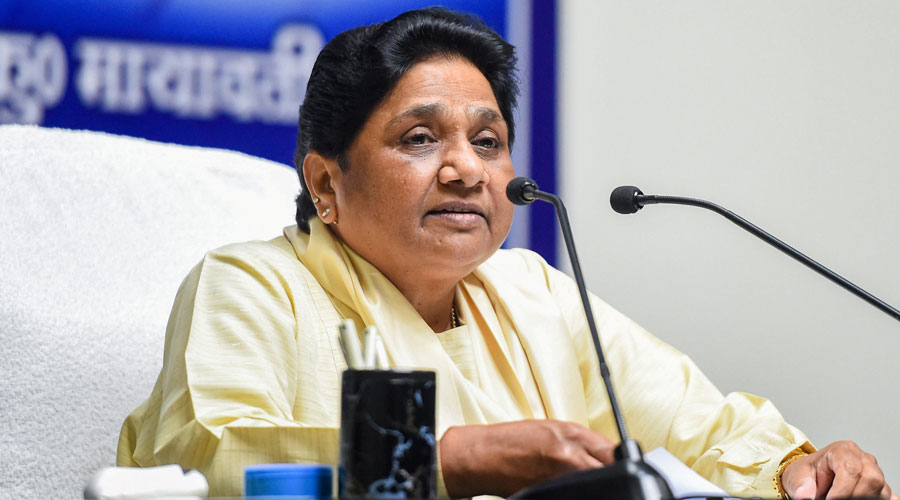 ---
|
Lucknow
|
Published 13.07.20, 02:47 AM
---
Mayawati on Sunday tried to tap the encounter killings of Vikas Dubey and his gang members to reach out to Brahmins in Uttar Pradesh.
"The BSP believes that an entire community shouldn't be tortured and put in the dock for the crime of one wrong person. The fear and terror in the community… should be removed," she tweeted in Hindi.
Leaders of most political parties have been avoiding linking Vikas and the other five gangsters gunned down by the police with their caste.
However, Mayawati, who won the 2007 Assembly elections to become chief minister with the support of the Dalit-Brahmin caste combine, said: "Instead of doing politics on the Vikas Dubey episode, the Uttar Pradesh government should take action on the basis of strong facts only to instil confidence in the people."
"The government shouldn't do anything which makes the Brahmin community feel scared, terrorised and unsafe," she said. "Similarly, selectively targeting Dalits, backwards and the Muslim community in the name of action against anti-social elements of Uttar Pradesh also appears to be politically motivated, whereas the government should be completely impartial and honest in such cases."
A political observer said her statement was "a blunt statement to remind the Brahmins of the state that all six who were killed in police encounters were from their caste." 
"Sixty per cent of common Brahmins are angry with the Yogi Adityanath government because only the Brahmin criminals were killed. The remaining 40 per cent Brahmins are intellectuals and they are angry with the state government because of its extra-judicial move to kill the accused without giving them a chance to plead their innocence in courts," said a BJP leader who did not want to be named.