Masks not needed for kids aged 5 and below
The WHO also said that children aged 12 or older should wear masks under the same conditions as adults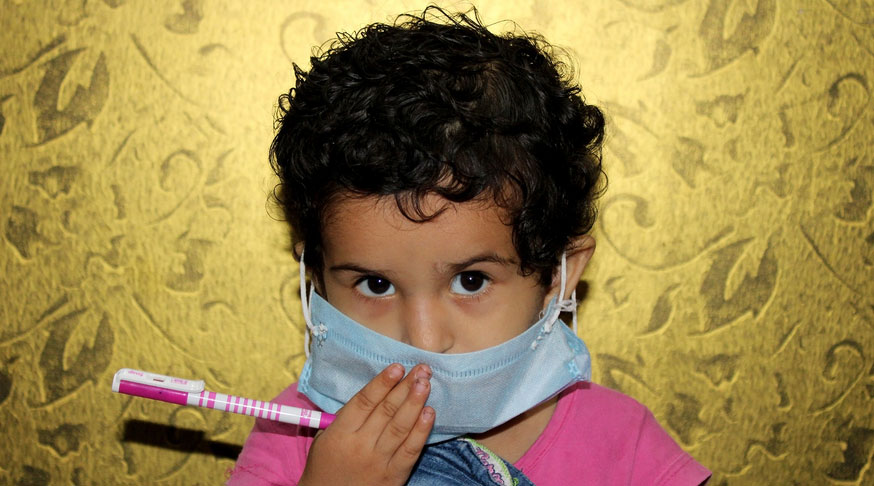 ---
---
An international expert panel constituted by the World Health Organisation has recommended that children aged 5 years and below should not be required to wear masks.
The WHO, while underscoring that people should abide by the practices recommended by their local authorities, also said that children aged 12 or older should wear masks under the same conditions as adults.
The global health agency said its advisory was based on recommendations from an international expert group it had formed to review the evidence on Covid-19 and its transmission in children, and had taken into account children's developmental milestones and psychosocial needs.
"Children aged 5 years and under should not be required to wear masks. This is based on the safety and overall interest of the child and the capacity to appropriately use a mask with minimal assistance," the WHO said.
However, it said, there may be local requirements for children aged 5 or below to wear masks, or circumstances when such children are physically close to someone who is ill.
"In these circumstances, if the child wears a mask, a parent or other guardian should be within direct line of sight to supervise the safe use of the mask," the WHO said.
A senior psychiatrist in India who was not associated with the expert group said the advisory was likely to have weighed the potential benefits and risks of masks in very young children.
"Very young children are likely to imitate parents. So, if they see their parents wearing masks, they might gladly do that too," Vivek Agarwal, professor of psychiatry at the King George's Medical University, Lucknow, told The Telegraph.
But, Agarwal said, the improper use of masks by young children is a possible source of worry. "The brain is still developing fast in very young children and improper use of the mask could lower their oxygen intake. We don't want to deprive the developing brain of oxygen."
He said children below 5 years may not complain about discomfort from the improper use of masks.
The advisory, also backed by Unicef, said any decision on having children aged 6 to 11 wear masks should be based on whether there is widespread local transmission in the area where the child lives and whether the child can safely and appropriately use the mask.
It said that children aged 6 to 11 should have adequate adult supervision and instructions on how to put on, take off and safely wear the masks.
The advisory also said that the potential impact of a mask on a child's learning and psychosocial development should be considered in consultation with parents, teachers and doctors.
Children 12 years or older should wear masks as do adults, in particular when they cannot guarantee at least one metre's distance from others and there is widespread transmission in the area.
A study by US researchers had last week found that children infected with Covid-19 — even those without symptoms — could carry high viral loads and thus serve as silent carriers of the virus.