Many questions on vaping but few answers to explain the ban
First-time violators will face a jail term of up to a year and a fine of Rs 1 lakh, subsequent offences, a jail term of up to three years or a fine of Rs 5 lakh, or both are possible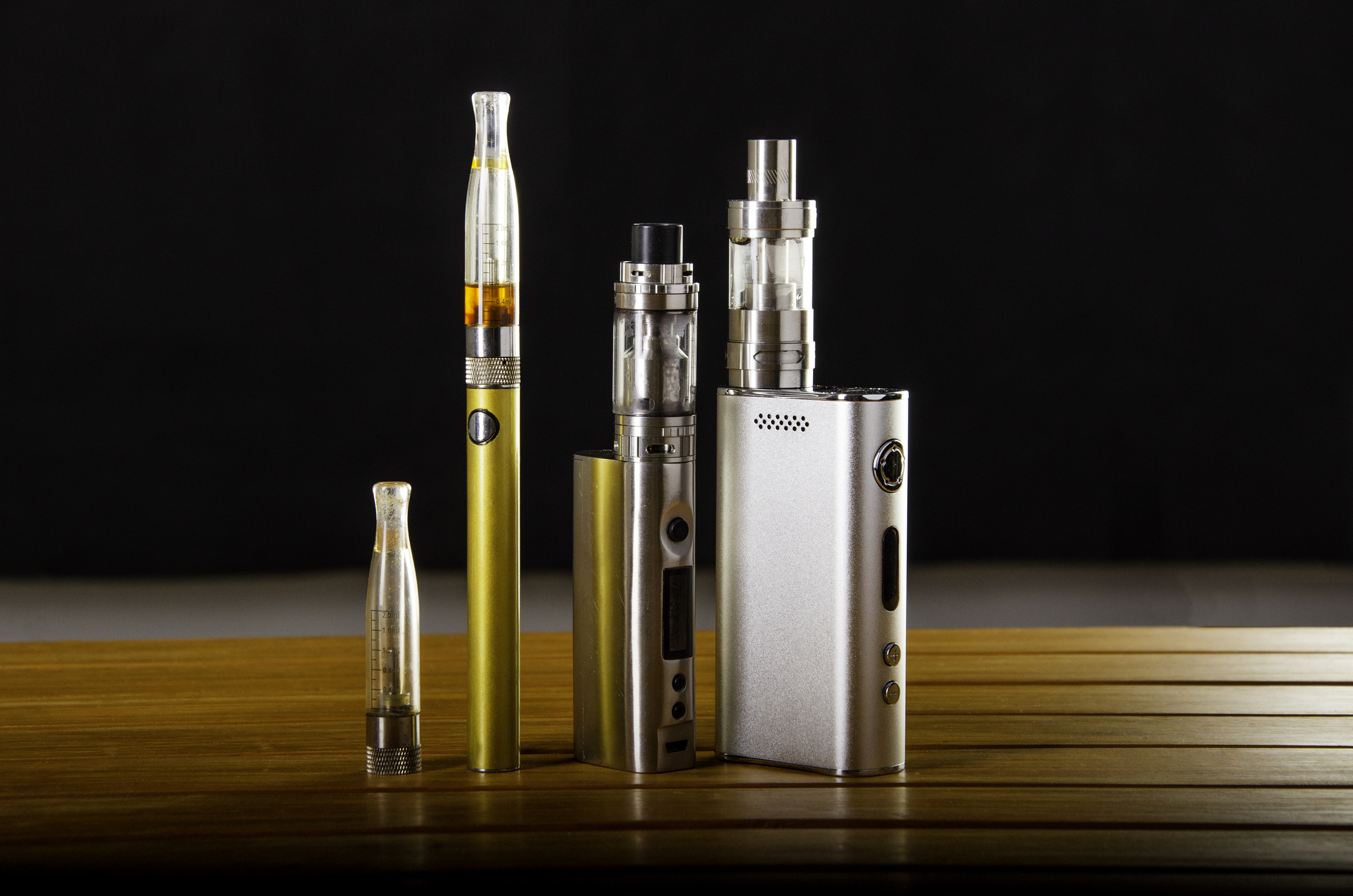 Minister Nirmala Sitharaman said that more than 400 brands of e-cigarettes or Electronic Nicotine Delivery System (ENDS) were available with more than 150 flavours. But none of these is manufactured in India yet.
iStock
---
New Delhi
|
Published 18.09.19, 03:31 PM
|
---
The government today announced a ban on e-cigarettes.
It will bring an ordinance barring its sale, manufacture, import and distribution in India. The announcement was made by finance minister Nirmala Sitharaman on Wednesday in the absence of health minister Harsh Vardhan.
While some scholars researching on vaping did not trash the move, others said that the government had acted in haste. The government's main concern seemed to be that the young were getting hooked to e-cigarettes.  
Vaping is the act of inhaling and exhaling the aerosol produced by an e-cigarette or a similar device. The term is used because e-cigarettes do not produce tobacco smoke, but an aerosol that actually consists of fine particles.

At the news briefing on the cabinet decision, journalists asked what was the logic behind banning e-cigarettes, which are more expensive and lesser used than conventional cigarettes, while not acting against tobacco products. When asked if the ban would lead to a gain for the tobacco industry, Union health secretary Preeti Sudan said it won't benefit the tobacco industry at all.

Hours after the news conference, though, cigarette manufacturers' stocks gained 5.5 per cent. Godfrey Phillips India's shares jumped 5.55 per cent and Golden Tobacco climbed 4.69 per cent in the BSE. VST Industries rose by 3.43 per cent and ITC gained 1.03 per cent.
Sitharaman accepted that most of the data before the government was from the US, and scholars also said that there was no detailed Indian study yet to show how many people were using e-cigarettes and what the effect was on their health.
First time violators will face a jail term of up to a year and a fine of Rs 1 lakh. For subsequent offences, a jail term of up to three years or a fine of Rs 5 lakh, or both have been prescribed, Sitharaman, who headed a Group of Ministers on the issue, said.

The minister said that more than 400 brands of e-cigarettes or Electronic Nicotine Delivery System (ENDS) were available with more than 150 flavours. But none of these is manufactured in India yet. "Chocolate, strawberry or mint, so it has become very cool to use it," Sitharaman said. She also said that the exhaled vapours contain a high level of nicotine that will adversely impact passive smokers.
The finance minister claimed that seven deaths in the US were directly linked to e-cigarettes. "Of course, many people will say, the long term impact is yet to be scientifically established," she added.

Environment minister Prakash Javadekar called the ban "a preventive step", while Sudan said that the government doesn't agree that vaping devices are an alternative to conventional cigarettes or a harm-reduction device.
'Why are we debating whether it is more or less harmful.... It is a good move to ban it,' Sudan told reporters at the briefing.
On World No-Tobacco Day on May 31, the Indian Council of Medical Research released a white paper recommending a complete prohibition of e-cigarettes in the "greater interest of protecting public health".
Apart from adversely affecting the cardiovascular system and respiratory immune cell function, the paper said the risk of "youth addiction is high, as borne out by international experience and in Indian media reports".
"Combustible cigarettes are being used for many decades, if you get the same duration to evaluate e-cigarettes users then you'd know better. Initial research show cellular changes which might progress," said Joy Chakma, the lead author of the paper. The white paper was done under a supervision of experts from the Union health ministry.
Chakma's team reviewed a selection of 44 papers from about 250-300 papers from different research institutes. He said there is no data available or research on the health impact of e-cigarettes in India. WHO estimates that India has about 120 million smokers and about 1 million people die each year because of smoking. According to ECigIntelligence, a market research company, India has an estimated 1,00,000 to 1,50,000 vapers as of 2018.
"Studies in America show that young children started using it. They got addicted and then moved on to conventional cigarettes," said M. Siddiqi, chairman of the Cancer Foundation of India. "It contains a lot of toxic chemical because the nicotine is dissolved in a solution."

Siddiqi, however, said more research was required to understand the effects of vaping.
In the press briefing, Sudan said it was found in the US that there was 77.8 per cent increase in students using e-cigarettes. 
The finance minister accepted that data they had was largely from the US and the decision was taken keeping mind the impact on the youth.
Some, however, questioned the need for an ordinance to ban e-cigarettes.
"The decision seems to have been taken in haste. The High Court of Delhi and the High Court of Bombay in their orders dated 18 March, 2019, and 25 July, 2019, respectively, have held that ENDS are not 'drugs' and therefore cannot be banned under the Drugs and Cosmetics Act, 1940," said Nawneet Vibhaw, Partner, Khaitan & Co.
On Twitter, the government's move drew sharp reactions, where some raised concerns about the logic behind the move while others welcomed the decision.
Why ban when you can tax (heavily)?
Banning #ecigarettes while keeping tobacco products is bizarre. Neither health nor fiscal grounds for this decision, so what's the logic? https://t.co/XYl6i2R9hG

— Shamika Ravi (@ShamikaRavi) September 18, 2019
#ecigarettes are better than cigarettes as at least they are nicotine free. The only reason they banned this slightly less dangerous option to smoking, that too thru a desperate ordinance, is because Modi Sarkar is sold to the tobacco lobby.
As usual, media is silent.

— Preeti Sharma Menon (@PreetiSMenon) September 18, 2019
WHO congratulates #India 🇮🇳 for banning #ecigarettes. pic.twitter.com/L5kfhmELnO

— WHO South-East Asia (@WHOSEARO) September 18, 2019
#Rajasthan government banned the sale of #ecigarettes in State in May this year. It is good to note that now Centre has also taken this decision. We had banned e cigarettes in order to save youth in State from becoming addicts. A nationwide ban would strengthen this purpose.

— Ashok Gehlot (@ashokgehlot51) September 18, 2019
An initiative for the safekeeping of our youth is always a welcome one. #ecigarettes https://t.co/GwZrGeKaLn

— Anil Rai Gupta (@AnilRaiGupta) September 18, 2019