Many health personnel stricken in Delhi non-Covid-19 wards
Around 200 medical staff of government and private hospitals have been infected with the novel Coronavirus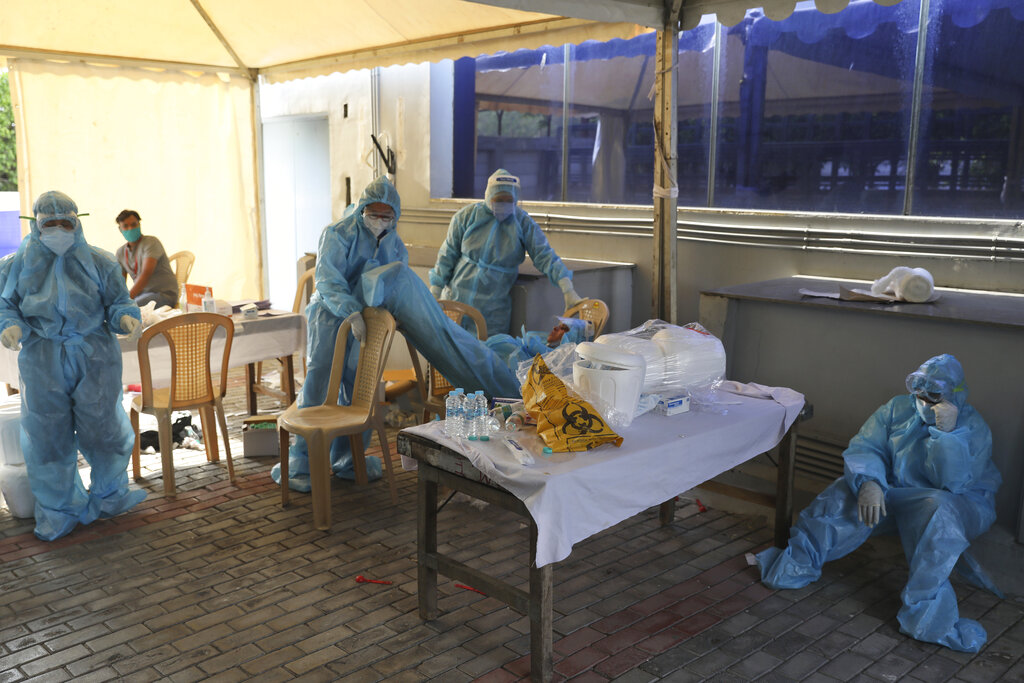 ---
---
The Delhi health minister has revealed that more than 200 medical professionals have tested positive for Covid-19 in the capital and most were not posted in wards treating coronavirus patients.
"Around 200 medical staff of both government and private hospitals have been infected with Covid-19. An advisory has been issued. We have found that the staff at the Covid-dedicated hospitals are not testing positive. Health workers from non-Covid hospitals are testing positive," health minister Satyendar Jain said on Tuesday.
Several medical unions and activists have been repeatedly underscoring the need for quality personal protective equipment (PPE) for all medical staff.
Although many of the medical employees who have tested positive work in hospitals that have Covid sections, very few of them were posted in these wards, sources said.
Sanjay Rai, professor at the Centre for Community Medicine at the All India Institute of Medical Sciences, told The Telegraph: "Full-body PPE are given to all personnel in a Covid ward. The medical staff in other wards or hospitals also use PPE like N95 masks but rarely use full-body suits.
"This disease can be transmitted even in the pre-symptomatic stage, and most patients are asymptomatic. So someone coming with an abdomen disorder may be Covid-positive and the staff who attend to him may not have the full protection that the staff have in a Covid ward."
Oomen John, senior research fellow at The George Institute for Global Health-India, said: "In a pandemic, every person coming to a hospital must be treated as a potential Covid patient. Medical staff, including those who are not in designated Covid wards or hospitals, are continuously exposed and they do not have the luxury of social distancing."
While the Centre and the state have consistently denied community transmission, John added: "There has been reluctance to accept evidence that points towards community transmission. The extent to which the cases are being tested positive in many parts of the country where a source of infection cannot be pinpointed suggests otherwise."