EVM hacking charge: Election Commission looking at legal action
Man claiming to be ex-ECIL employee said BJP was involved in EVM hacking, but SP and BSP approached him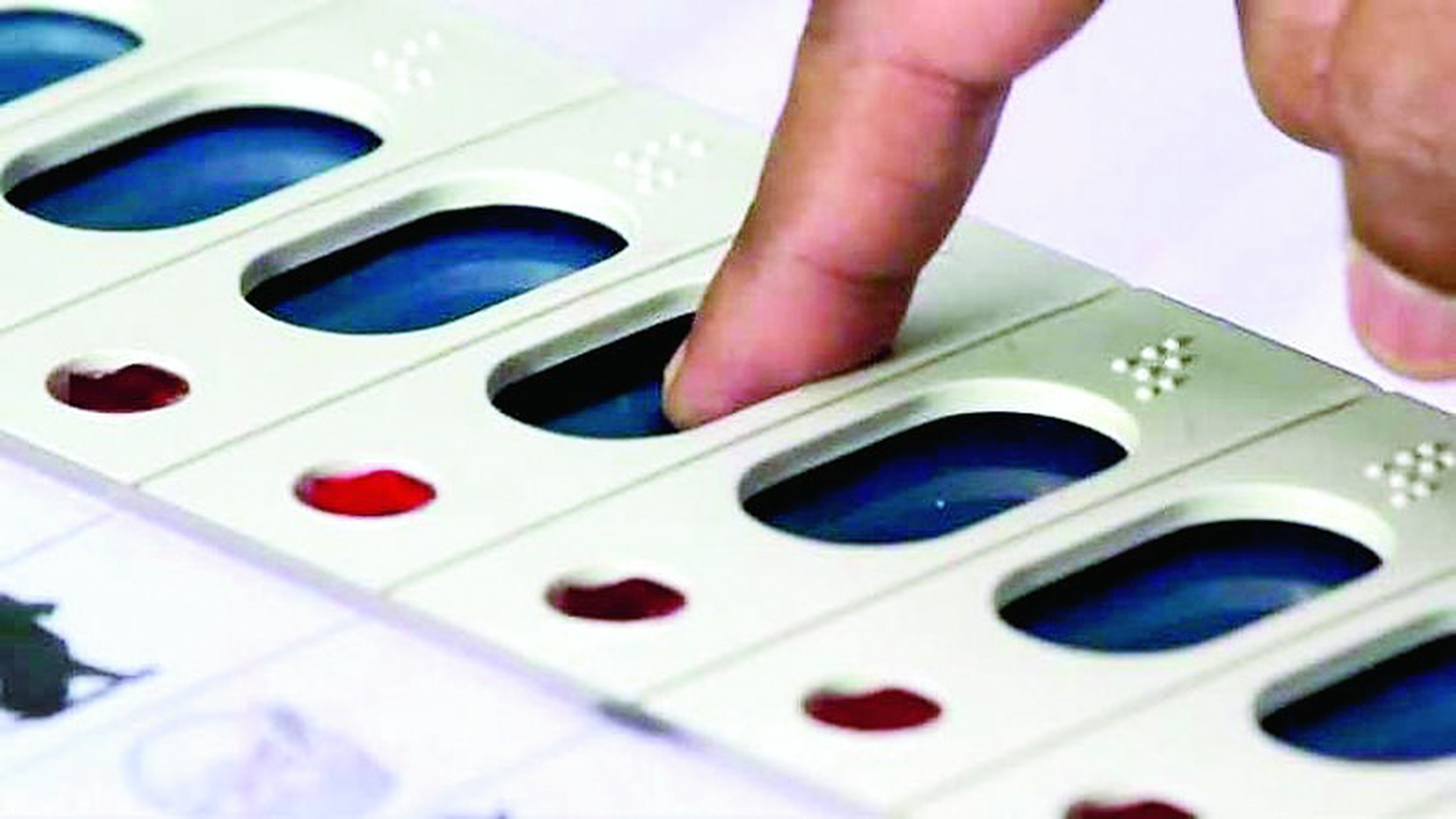 The man, identified as Syed Shuja, could not give any demonstration on EVM hacking.
Shutterstock photo
---
London
|
Published 21.01.19, 02:43 PM
|
---
The Election Commission on Monday evening rejected the claims of EVM hacking made by a man who claimed he had worked for the Electronics Corporation of India Limited, a state-owned company that makes the voting machines. 
The poll panel said it was looking at options for legal action in the matter.  
The man identified himself as Syed Shuja. He appeared with his face partly covered in a Skype interview from somewhere in the US and told a crowd of eager journalists in London that several elections, including the Lok Sabha elections of 2014, were rigged and the BJP won those elections by hacking EVMs. He also said that the Samajwadi Party, BSP and other state parties had tried to take his help. 
Shuja, however, could not demonstrate how EVMs are hacked. He also could not provide any conclusive proof or documents for any of the accusations he made in his Skype-aided news conference.  
'The 2014 general elections were rigged,' he said. He also alleged that the Uttar Pradesh, Gujarat, Madhya Pradesh, Rajasthan, Chhattisgarh and Delhi election results were rigged in 2014. He said that the EVMs were hacked by the BJP using a modulator which transmits military-grade frequency and said Reliance Jio helped the BJP to get low frequency signals. He provided no proof to back up his claim.
At the news conference in London, Congress leader Kapil Sibal seemed to be the only political face from India present, but several hours after the news conference, the Congress had not posted any reaction on Twitter. 
The two political leaders who wrote about EVMs on social media on Monday evening were Bengal chief minister Mamata Banerjee and Andhra chief minister N. Chandrababu Naidu. 
Soon after the news conference in London, Mamata wrote: 'Our great democracy must be protected. Every vote of yours is precious. All Oppn parties discussed the #EVM issue after the #UnitedIndiaAtBrigade rally. We are working closely together and decided on Jan 19 itself to consistently take up the matter with EC. Yes,every vote counts.' She did not mention Shuja, nor did Naidu, who tweeted that 'EVM is turning out to be a big threat to democracy' and urged the poll panel to seek the 'opinion of all political parties'.
The EC asserted that it firmly stood by the 'foolproof nature' of its machines even as it said it was examining what legal action 'can and should' be taken in the matter.
The unsubstantiated claims by Shuja came two days after several leaders opposed to the BJP, while attending a rally in Calcutta, proposed a return to the ballot paper for elections. The Opposition parties on Saturday formed a panel that would take a call on the use of EVMs. 
In its statement released in New Delhi, the poll panel said it was 'wary of becoming a party to this motivated slugfest' but firmly stood by the 'empirical facts about foolproof nature of ECI EVMs' used in elections in India.
The ECI reiterated that the EVMs used by it are manufactured by Bharat Electronics Limited and the Electronics Corporation of India Limited (ECIL), both state-owned, under 'very strict' supervisory and security conditions.
It said there are rigorous standard operating procedures 'meticulously observed' at all stages under the supervision of a committee of technical experts constituted in 2010.
While various media outlets called Shuja an EVM hacker, he identified himself as an ECIL employee who worked with the organisation from 2009-14. 
Shuja said he had wanted some people to send him EVMs but they backtracked and compromised his location in the US. He claimed he was attacked a few days ago in the US, where he said he had taken political asylum. 
He also claimed that BJP leader Gopinath Munde was murdered because he was about to out the party on EVM hacking. Munde died in a road accident in New Delhi weeks after the BJP won the 2014 elections.
At one point Shuja said the Brexit referendum was rigged, although when persistently questioned he could not provide any substantiation. 

The journalists assembled in London asked Shuja for proof of his political asylum in the US, but he was not forthcoming about the details. The press conference was organised by the Indian Journalists' Association (Europe).
Shuja also claimed that some of his team members who knew about the EVM hacking were killed in India and he was also attacked, but survived. He said he met a prominent Indian journalist and told him the whole story about the EVM rigging.

After Shuja's news conference, Union finance minister Arun Jaitley tweeted: 'After Rafale, the non-existent loan waiver to 15 industrialists – the next big lie – EVM hacking.'