Mamata tells Modi: No point in Niti meet
In her 3-page letter, Mamata told Modi the focus should be on the Inter-State Council rather than the Niti Aayog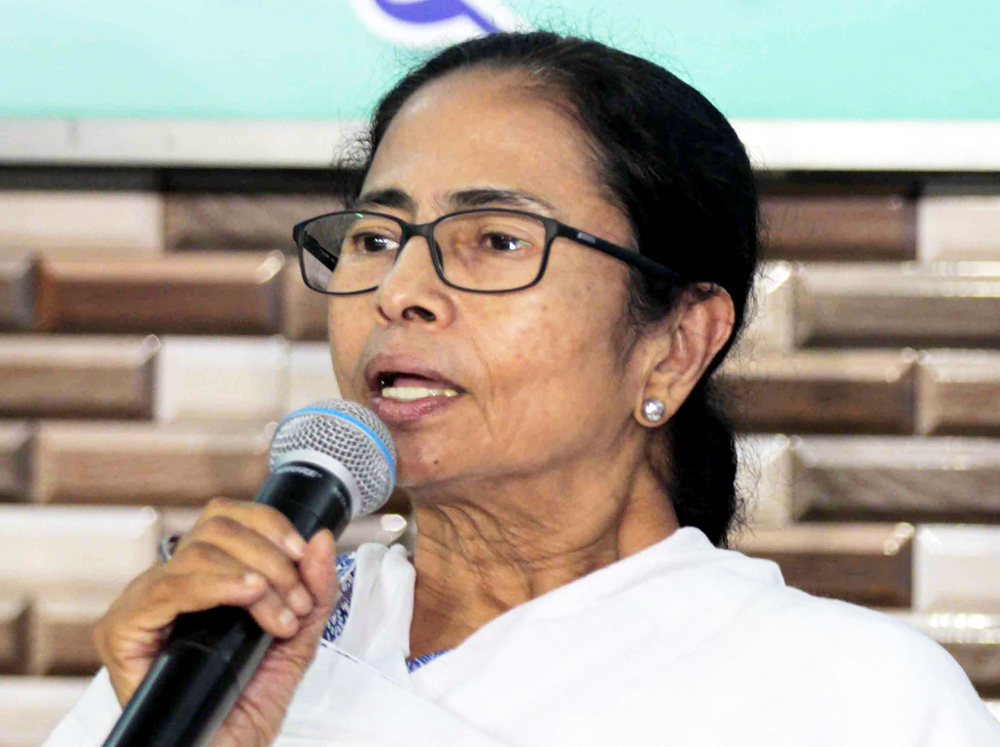 ---
Calcutta
|
Published 08.06.19, 01:02 AM
|
---
Mamata Banerjee on Friday wrote to Prime Minister Narendra Modi that she would not attend the Niti Aayog meeting he has convened on June 15, saying participation would be "fruitless" since the body has neither the funds nor the power to support the states' plans.
In a news conference later in the day, the Bengal chief minister said the Planning Commission — which Modi has replaced with the Niti Aayog — "was a lot more effective" and should be brought back.
In her three-page letter, Mamata told Modi the focus should be on the Inter-State Council rather than the Niti Aayog.
"The experience of the last four-and-a-half years we had, with the Niti Aayog, brings me back to my earlier suggestion to you that we focus on the Inter-State Council constituted under Article 263 of the Constitution, with appropriate modifications, to enable ISC to discharge its augmented range of functions as the nodal entity of the country. This will deepen cooperative federalism and strengthen federal polity," she wrote.
"May I also reiterate that the National Development Council which has been given a quiet burial, may also be subsumed within the broadened constitutional body of Inter-State Council."
Mamata sent copies of the letter to several non-BJP chief ministers.
Her letter cites purported statements from Niti Aayog officials and "a former Union minister who is a noted economist" that stressed the need to give the body financial powers.
"Given the fact that the Niti Aayog has no financial powers and the power to support state plans, it is fruitless for me to attend the meeting of a body that is bereft of any financial powers," she wrote.
It's unclear whether Mamata might send a representative. She has in the past skipped Niti Aayog meetings but sent state finance minister Amit Mitra.
At the news conference, Mamata said: "The Planning Commission was a lot more effective than the Niti Aayog. It would have been more successful…. There is not one opportunity to speak of the federal structure. No power, only show-off. The Planning Commission should be brought back."
She added: "There is nothing in the Niti Aayog. There is nothing it can do for the state plan, or budget or the financial situation."
Mamata's decision to skip the meeting prompted attacks from the BJP, with state unit chief Dilip Ghosh accusing her of lacking seriousness about Bengal's development.
"The decision, yet again, shows that she wants to politicise everything and remains in denial about the Lok Sabha election results…. She should be ashamed of herself," the Midnapore MP said.
Mamata had earlier skipped Modi's May 30 swearing-in.