BJP a hit in Uttar Pradesh
Party leading in 61 seats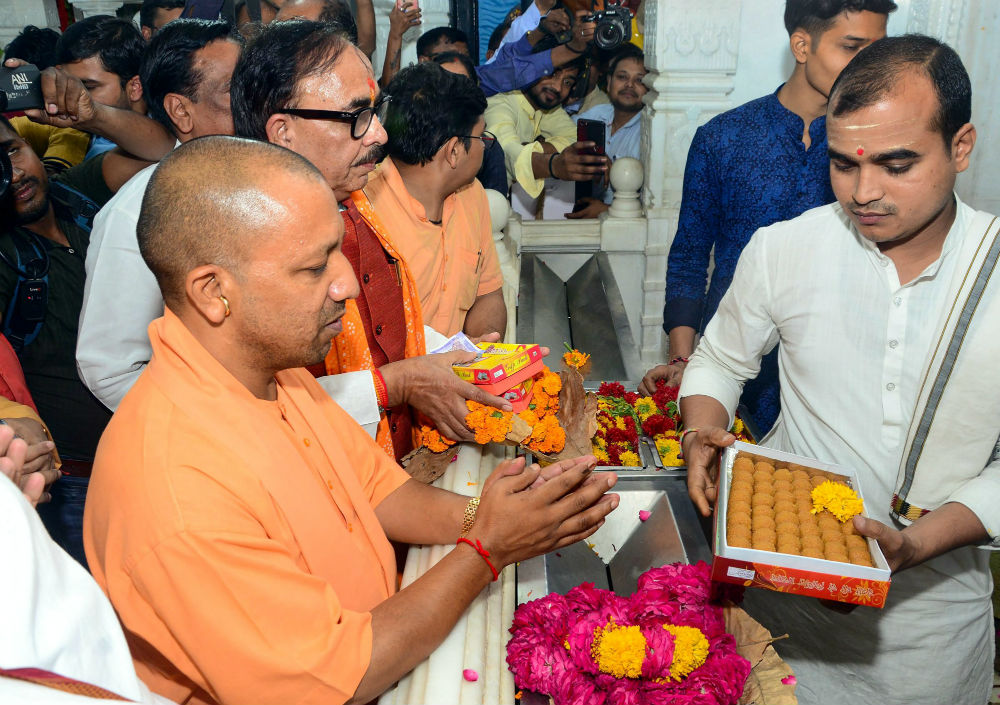 Chief minister Yogi Aditiynath offers prayers at a temple in Lucknow on Tuesday
Picture by PTI
---
Published 23.05.19, 04:50 AM
|
---
The BJP is leading in as many as 61 seats in Uttar Pradesh. The SP-BSP combine is leading in 16 constituencies.
Samajwadi Party president Akhilesh Yadav has been saying that "Uttar Pradesh will play a major role" in formation of a news government and the "road (to Delhi) goes through UP only." The battle for UP brought two enemy leaders together on a stage in Mainpuri. SP founder Mulayam Singh and BSP chief Mayawati kept aside their differences of 26 years and appealed to the other's supporters to make the mahagathbandhan a success.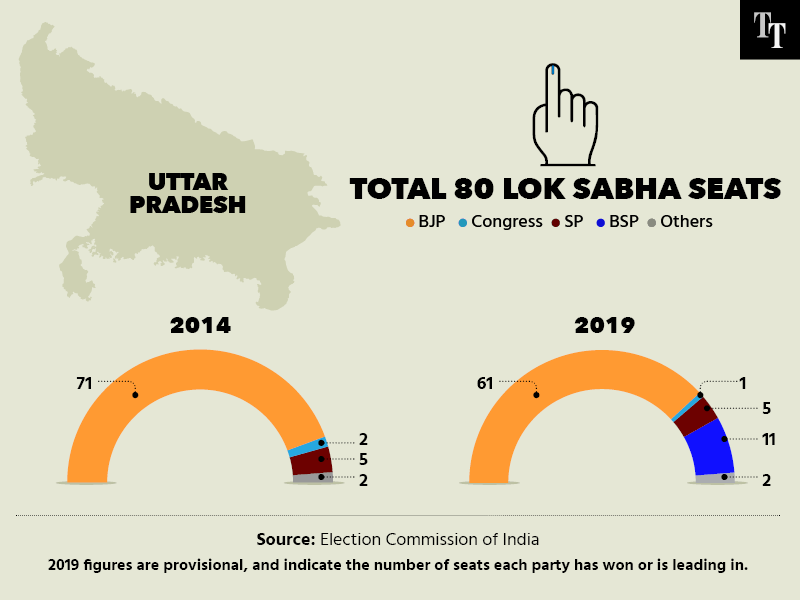 Despite Modi's popularity and mega campaign in UP, the mahagathbandhan is likely to cause a severe damage in UP. This caused concern in the BJP, which alone had won 71 of the state's 80 seats in 2014. Two more were picked up by ally Apna Dal, taking the NDA tally to 73. In 2017, the BJP swept the state assembly forming a government with Yogi Adityanath as the chief minister. Issues of farmers, cattle and cow-related violence might push people away from the ruling BJP. In Western UP too, grand alliance partner RLD hopes to make a comeback after all their seats in the Modi wave.