Naveen's BJD wins big
To keep its promise, BJD has fielded 33% women candidates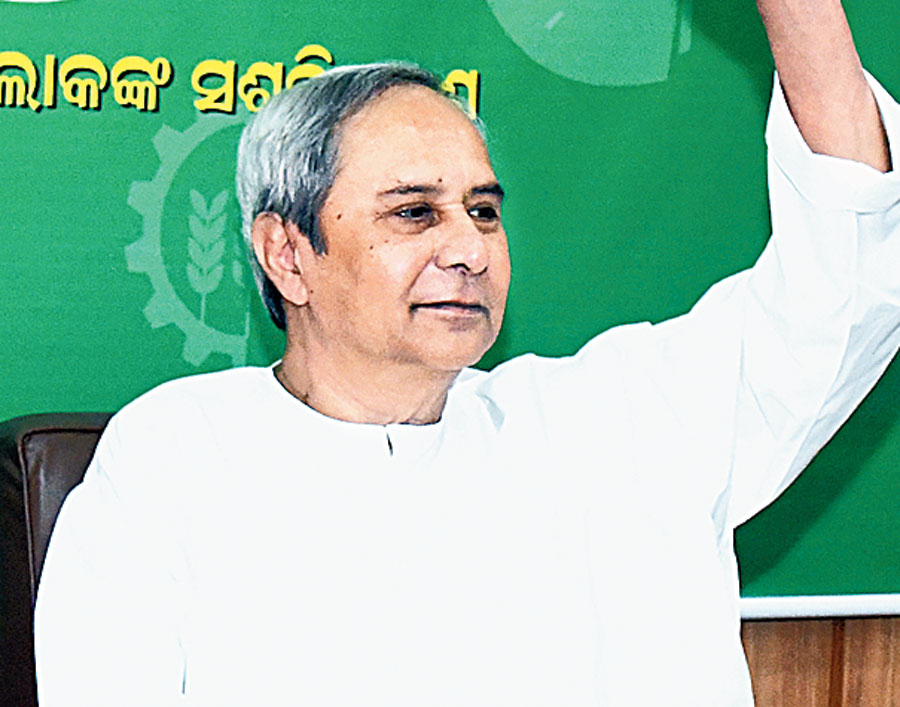 Odisha chief minister Naveen Patnaik
Picture: Ashwinee Pati
---
Published 23.05.19, 05:33 AM
|
---
The BJD has raced ahead in Odisha, leading in 12 seats and leaving the BJP with only nine.
The elections in 2014 showed that Biju Janata Dal still has a stronghold in the state, and not just in state assembly elections but in Lok Sabha elections too. Where BJD had won 14 of the 21 seats in Odisha in 2009, it won all but one seat in 2014. BJP managed to win just one seat despite the Modi wave across the country. Congress, which had won six seats in 2009 elections, got wiped off the state in the elections five years later. From 17% to almost 22%, BJP had improved its vote share. In February 2017, BJP sprung a surprise in Odisha's Panchayat elections and dislodged the Congress as the main opposition in rural Odisha. In April, BJP president Amit Shah had said that the party will get 35 to 40 seats in the Northeast, West Bengal and Odisha combined. Exit poll of Odisha suggest BJP usurping 10-12 seats of BJD in a massive jump from their one seat in 2014, the reason why PM Modi and Shah visited the state 28 times to campaign in the past few months. BJD chief Naveen Patnaik has claimed that his party will sweep Odisha, while that might come true but BJP hopes to gain 25 to 30 seats in the state assembly as well. In a first in the state, BJD announced to field 33% of women candidates and kept its promise by announcing women candidates, all news faces, for seven seats.