In Ara, minister showcases work but faces social realities
Union power minister Raj Kumar Singh and CPI-ML's Raju Yadav are up against each other in the polls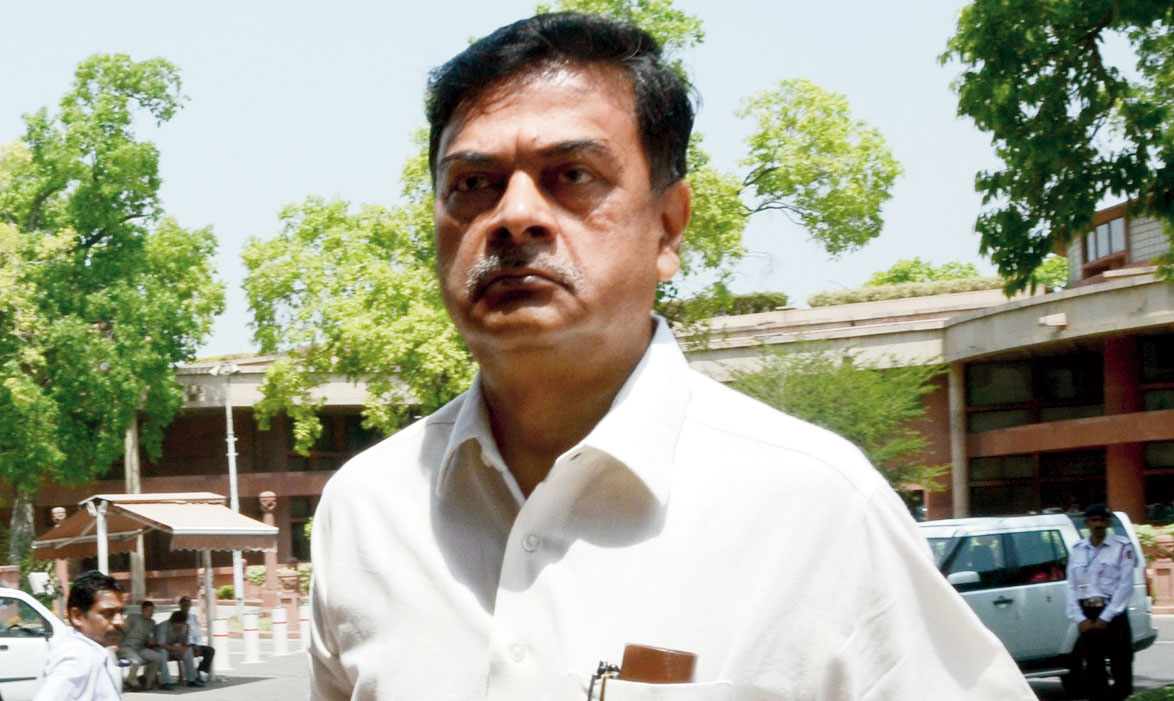 ---
|
Ara
|
Published 18.05.19, 06:43 PM
---
Surrounded by the rivers Ganga and Sone, Ara is a land of struggle and many a battle.
In 1857, it was here — in Bhojpur district of modern day Bihar — that Veer Kunwar Singh, the ruler of Jagdishpur, liberated vast stretches from Ara to Azamgarh in Uttar Pradesh from the British for almost one year. In 1967, Jagdish Mahto alias Jagdish Master, a schoolteacher, led an armed struggle here against oppressive landlords that soon engulfed several districts in Bihar as Naxalism. Later, it was here that the Ranvir Sena, an upper caste militia formed to counter Maoists, took shape.
"We the people of Ara love a good fight," said Siyaram Babu, a sweet shop owner and resident of Koilwar. "We are enjoying the Lok Sabha polls this time because there is a direct fight between Union power minister Raj Kumar Singh and CPI-ML's Raju Yadav backed by the RJD-led alliance. Both are strong contestants."
He pointed to a seemingly unending queue of trucks loaded with sand, crawling towards the Koilwar bridge, throwing traffic out of gear. The sand of the Sone is considered the best in eastern India for use in building construction.
"Don't go by the words of government officials. Illegal sand mining is going on unchecked all along the river Sone and these are the trucks that carry it towards the east. Neither the government nor the politicians are bothered about it. Moreover, such heavy trucks are damaging the bridge, it was built in 1862. This should be stopped. Neither Raj Kumar Singh nor Raju Yadav is concerned," Babu said.
Ara is paradoxically also infamous for rampant social regression. Caste combinations are being discussed everywhere. In 2014, Singh had polled 3.91 lakh votes to defeat the RJD's Sribhagwan Singh Kushwaha (2.55 lakh votes). Raju Yadav had finished third with around 99,000 votes, followed by the JDU's Meena Singh with 76,000 votes. The alignments have changed this time, bringing Raj Kumar Singh, a Rajput, and Raju Yadav face to face.
Though the CPI-ML is not part of the Opposition Grand Alliance, the RJD did not field a candidate from Ara. This is being seen as a deal for the Left party votes in Pataliputra where Lalu Prasad's eldest daughter Misa Bharti is pitted against Union minister Ram Kripal Yadav.
"We all know that votes should not be cast on the basis of caste, but the trend is continuing," said Chamcham Kumari, a professor of philosophy at Jagjivan College in Ara.
She said the incumbent MP had done much work, especially to ensure good power supply and infrastructure, including giving Rs 22 lakh to the college.
It is this that Singh is trying to encash. A 1975-batch Bihar cadre IAS officer, he had the image of an upright officer and retired as Union home secretary.
"Singh has definitely worked for development of the constituency. However, he still behaves like a bureaucrat and is not very approachable," said contractor Sanjay Kumar of Giddha area in the constituency.
Yogendra Prasad, a driver by profession, explained why caste is playing a big role.
"There has never been an MP like Raj Kumar Singh in Ara. His work is commendable, electricity supply, roads, drains…. But we will vote for Raju Yadav. This party helped remove the fear of the upper castes from our hearts and gave us self-respect. Besides, if the upper castes can unite for their own candidate, why can't we?"
Standing near him, Shambhu Thakur, a cow herder, added: "The math is simple. The upper castes will vote for Singh while the lower castes will vote for Yadav."
Ara votes today