Lockdown toll: Children taken out of school
With one crore migrant workers going home, Covid-19 has been an education disaster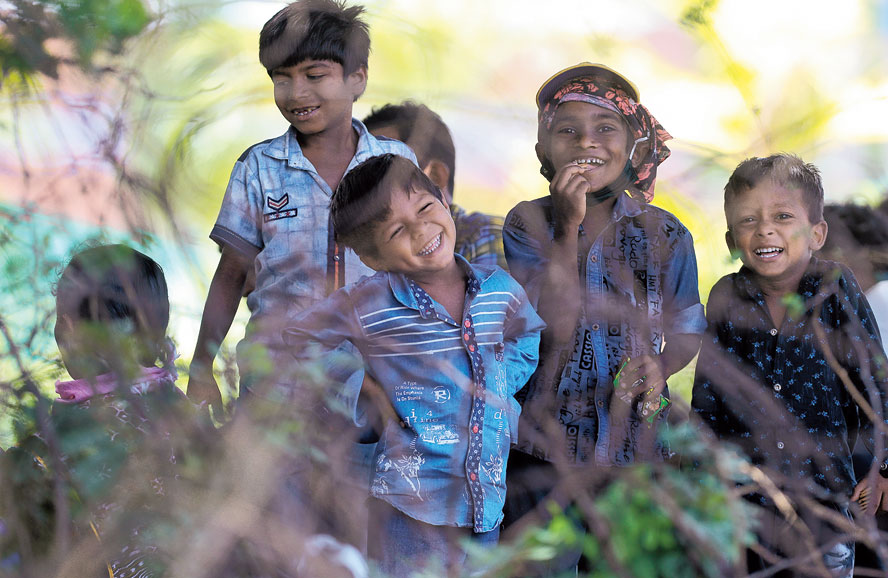 Children of migrant workers wait for transport in Hyderabad on May 28 to return to their homes.
(AP)
---
New Delhi
|
Published 31.05.20, 12:14 AM
|
---
The lockdown abruptly announced by Prime Minister Narendra Modi has thrown out of school at least one 10-year-old girl who dreamed to become a doctor and two teenage brothers of whom one aspired to be a teacher and the other an IAS officer.
"I wanted my sons to become bada sahib and not end up like me. I tried my best," said a day labourer who returned to his village in Rajasthan last week from the national capital, after hanging on in the lockdown till he had exhausted all his savings.
In the capital for 12 years, he worked at multiple construction sites in Greater Noida and sent his sons, aged 15 and 14, to a private school in Noida. The boys will now have to join the workforce, he said.
"My sons are good at studies. One of them wants to become a teacher, while another aspires to become an IAS officer but right now the financial situation is such that I need more hands that can earn," the father said.
Another father had big dreams for his child and had sold most of his land in Odisha's Kalahandi district to move to Visakhapatnam, so that she could go to a good school. He worked as a driver in the city but, jobless now, has had to return to his village.
His daughter, now 10, wants to be a doctor. But her education will have to be put on hold for at least a year, he said.
"The nearest school is 25 kilometre away. I don't have the means or the money to bear the cost of her education yet," the father said.
Priti Mahara, director — policy, research and advocacy, Child Rights and You (CRY), said: "Since the first official national lockdown was announced, schools have been closed across the country. As migrant families return to their villages, struggling for their survival, it is very likely that their children's access to education will suffer unless special efforts are made."
Kamal Gaur, deputy director, education, at Save the Children, said Covid-19 has been an education disaster.
"Studies suggest that on an average 20 per cent children drop out post emergencies, and the lockdown has resulted in complete loss of education for these children," she said.
For a couple from Dumka in Jharkhand, the decision to move back home with their daughters — aged 8, 10, 12 and 13 — from Delhi where they worked has been one of the hardest in their life.
"I waited for two months thinking the situation would improve but it didn't. It just worsened. My wife and I did all odd jobs just to ensure that my daughters could continue their studies here. But now, all our savings have been exhausted and we will return," the father said. "Now my daughters would need to study at home at least for this year."
One crore migrant workers have gone home in the lockdown, the Union home minister said on Saturday.