Lawyers mull moving court on snoop order
Plan to challenge the notification in the Supreme Court as gross violation of the fundamental right to free speech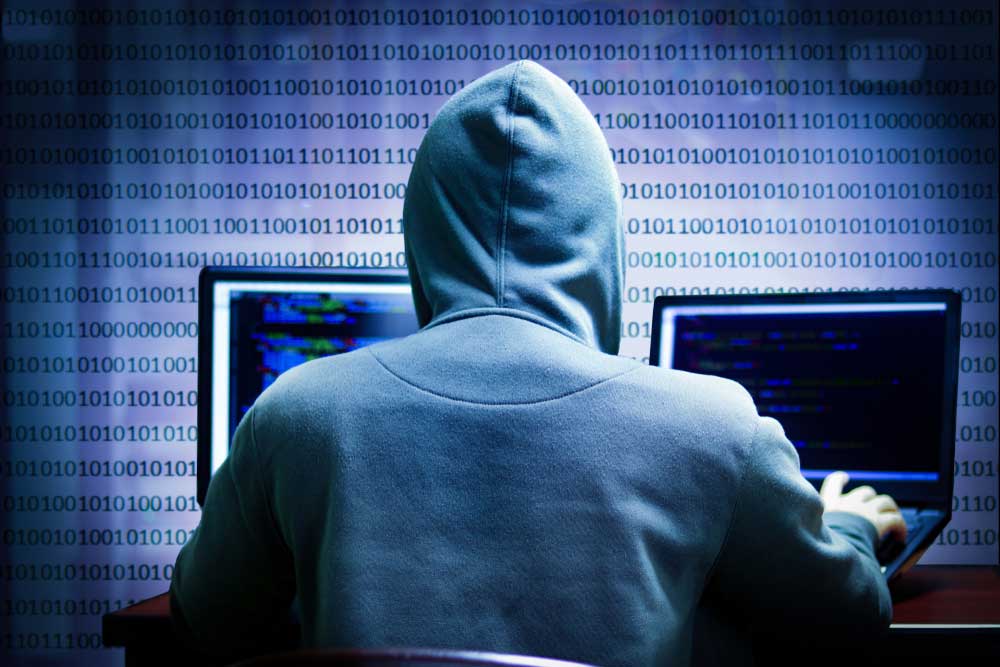 At least one lawyer voiced fears that access to computers would enable the authorities to manipulate collected data, frame political opponents and convert citizens into 'slaves'.
(Shutterstock)
---
New Delhi
|
Published 23.12.18, 08:31 PM
|
---
The government's gazette notification authorising nine central agencies and the Delhi police commissioner to "intercept, monitor and decrypt" information transmitted by or stored in any computer has drawn criticism from several legal experts.
Some of them are planning to challenge the notification in the Supreme Court as a gross violation of the fundamental right to free speech under Article 19 and the right to privacy, an intrinsic part of the right to life and liberty that Article 21 guarantees.
At least one lawyer voiced fears that access to computers would enable the authorities to manipulate collected data, frame political opponents and convert citizens into "slaves".
The Union home ministry on Thursday authorised the 10 agencies to monitor, intercept and decrypt information stored in computers, exercising its so-called powers conferred by sub-section (1) of Section 69 of the Information Technology Act, 2000, read with rule 4 of the Information Technology (Procedure and Safeguards for Interception, Monitoring and Decryption of Information) Rules, 2009.
Apart from the Delhi police commissioner, the nine agencies named in the December 20 notification were the Intelligence Bureau, Narcotics Control Bureau, Enforcement Directorate, Central Board of Direct Taxes, Directorate of Revenue Intelligence, Central Bureau of Investigation, National Investigation Agency, Cabinet Secretariat (RAW) and the Directorate of Signal Intelligence (for service areas of Jammu and Kashmir, Northeast and Assam).
Supreme Court lawyer Manohar Lal Sharma said the government intends to turn citizens into "slaves".
"Now they will start arresting and manipulating evidence against political rivals like Lalu Prasad, Mayawati, Mamata Banerjee and others. The whole purpose seems to be to put behind bars innocent persons and political opponents. Once you are able to access the computer, you can also manipulate the data. It is not just a question of accessing but also manipulating the data collected and fixing critics of the government," Sharma said.
Sharma said there was no need for such a notification under the IT Act. "Police have wide powers (under the existing provision of Section 41 of the Criminal Procedure Code) to arrest anyone without an order from a magistrate or a court. But it doesn't mean police can arrest any innocent person. Power is to be invoked against a criminal, not an innocent person. But this notification gives power to the authorities to harass innocent persons and make them slaves."
Legal experts said Thursday's notification went against the 2017 ruling of a nine-judge Supreme Court constitution bench that had upheld the right to privacy as a fundamental right.
It was also contrary to the ruling of a five-judge constitution bench this year that limited the scope of the Aadhaar card's mandatory use, they said.
Civil liberties activist Prashant Bhushan said the notification should be struck down as it was a "total invasion of privacy of the citizen".
"You cannot give blanket power to any person. It can be given in individual cases only in extreme situations, where it becomes absolutely necessary," Bhushan told The Telegraph.
But he was noncommittal on whether his NGOs — Common Cause and the Centre for Public Interest Litigation that had earlier filed several PILs challenging various government actions — would challenge the latest move. "We will take a call on it," he said.
Advocate Manali Singhal, who had filed petitions in the Shreya Singhal case challenging Section 66A of the IT Act that was eventually struck down by the Supreme Court in 2015, also slammed the government's move.
"It is a dangerous order which gives unbridled powers to certain agencies and is a direct infringement of personal privacy and freedom of speech, which is contrary to the constitution bench judgment which had upheld privacy as a fundamental right," Singhal said.
"People will not be free citizens if people's computers are spied (upon) and their emails checked."
Her daughter Shreya, also an advocate, said the notification "legitimises spying" on citizens. "I haven't been able to go through the relevant material. I need to see what can be legally done."