Kumaraswamy skips Tipu event, cites health
Janata Dal Secular leader issued a statement attributing his absence to his doctors' advice for three days' rest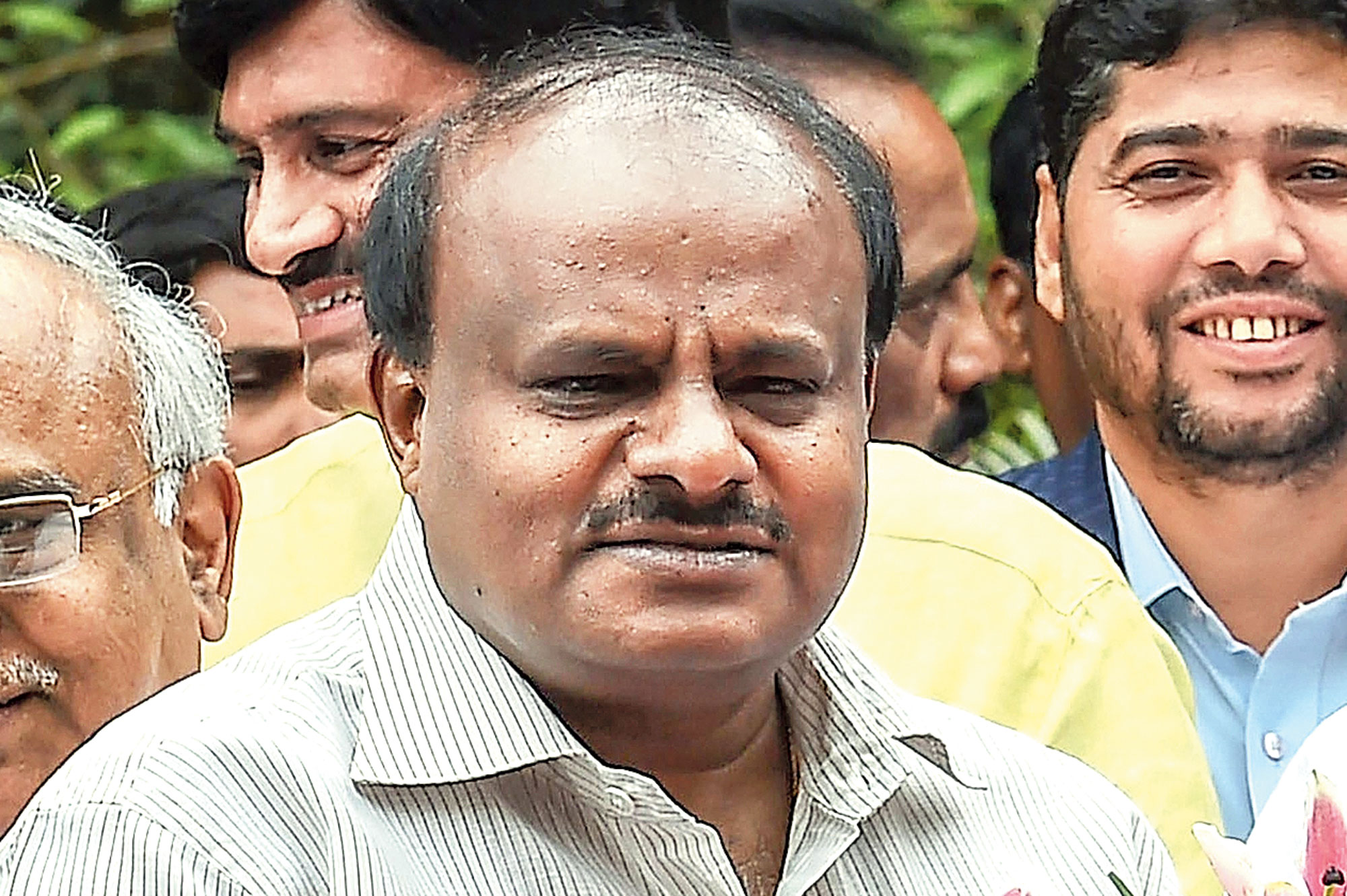 ---
Bangalore
|
Published 10.11.18, 08:45 PM
|
---
Karnataka chief minister H.D. Kumaraswamy cited heath reasons to skip Saturday's state government-organised Tipu Jayanti celebrations, which provoked the usual state-wide protests by the Sangh parivar.
The Janata Dal Secular leader issued a statement attributing his absence to his doctors' advice for three days' rest.
Congress sources in Delhi suggested that Kumaraswamy was never enthusiastic about the programme, viewing it as a Congress initiative, but insisted there was no strain in the ruling coalition.
When the then Congress government of P.C. Siddaramaiah had in 2015 announced its intention of celebrating Tipu Sultan's birth anniversary every year, Kumaraswamy — then an Opposition politician — had expressed reservations.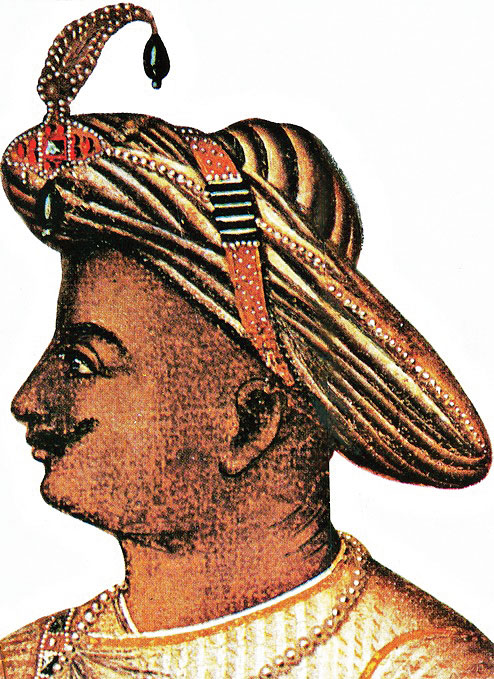 "A lot of development work remains to be done," Kumaraswamy had remarked, apparently disagreeing with the government's priorities.
A JDS functionary close to the chief minister, however, said that Kumaraswamy had not really opposed the celebrations in 2015.
"He had made that remark only because many developmental projects were pending. While some believe he meant development projects for the state as a whole, others interpret his remark as alluding to development for the Muslim community," the party source, who did not want to be identified, said.
He cited how Kumaraswamy had to skip the Valmiki Jayanti celebrations, too, on October 24 after he developed chest pain and was rushed to hospital. "Since then his doctors have been asking him to take adequate rest," the party source added.
No minister from the JDS was present at the Bangalore event but party sources said some did attend the celebrations in the district headquarters.
JDS minister G.T. Deve Gowda, asked about Kumaraswamy's absence, addressed the question indirectly, asserting his party had always worked for minority rights.
"It was (party patriarch and former chief minister) H.D. Deve Gowda who gave four per cent reservation to Muslims. But he faced severe criticism when he said he wanted to be a Muslim in his next life," Gowda said.
Deputy chief minister G. Parameshwara of the Congress did not attend the event, either, as he is abroad on a private trip.
Nor did Siddaramaiah, but members of a Tipu fan club felicitated him at home as a mark of gratitude for his efforts to kick-start the annual event three years ago.
Water resources minister D.K. Shivakumar inaugurated the event in Bangalore in the presence of fellow Congress ministers Jayamala and Zameer Ahmed Khan.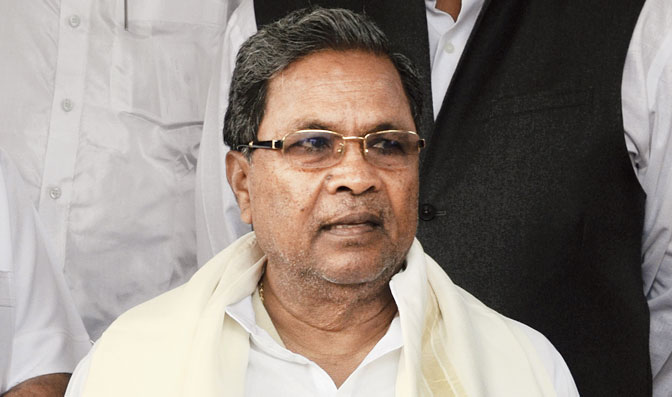 Protests
Karnataka High Court had on Friday declined to stay the celebrations as sought by a petitioner named Manjunath K.P. who had moved a similar plea, equally unsuccessfully, ahead of the 2016 event too.
Sangh parivar groups protest the Tipu celebrations every year, claiming the 18th-century Mysore ruler was a tyrant who oppressed Hindus.
The southern hill district of Kodagu witnessed a total shutdown on Saturday following a call from the Sangh-backed Tipu Virodhi Horata Samiti (Forum Against Tipu).
People in Kodagu accuse Tipu of destroying Hindu temples, killing thousands of Hindu men and enslaving the womenfolk. A district official said no public transport operated and all business was closed.
Assemblies were banned in Kodagu, Dakshina Kannada, Uttara Kannada, Hubli-Dharwad and Shimoga, where the parivar wields considerable clout.
Kodagu deputy commissioner P.I. Sreevidya said that about 2,000 police had been deployed "with the 2015 violence in mind".
In 2015, local Vishwa Hindu Parishad leader Kuttappa had fallen into a ditch and died while trying to escape a police baton charge after rival groups clashed in Madikeri, Kodagu. The Samiti and the parivar in general observed a day of mourning in the memory of Kuttappa on Saturday.