Kerala shuts liquor shops
Liquor outlets controlled by the Kerala government will remain closed during the nationwide lockdown till April 14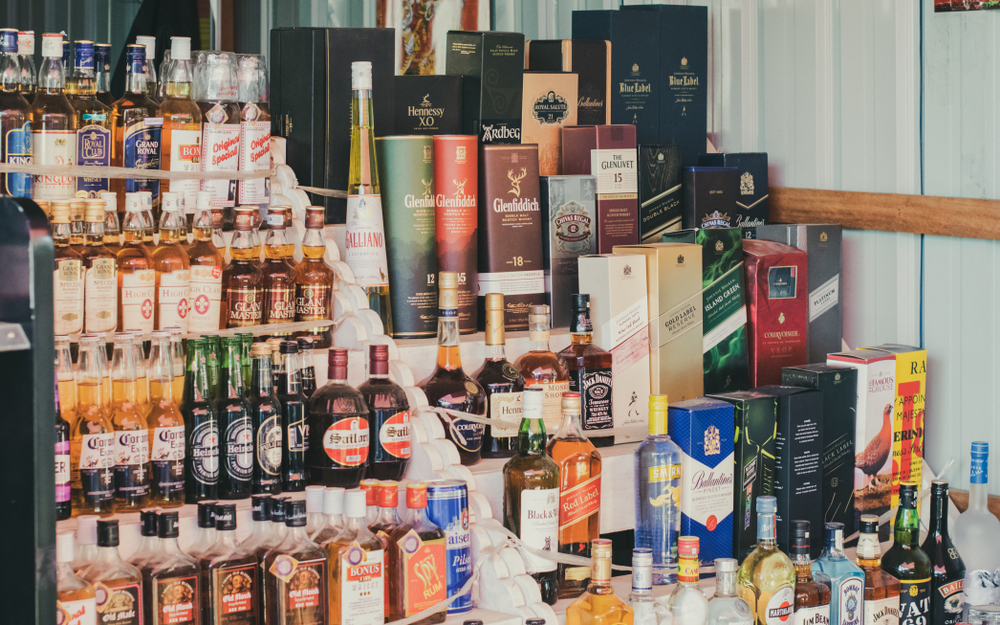 ---
---
The Kerala government on Wednesday finally bit the bullet and shut down all liquor stores following huge concerns about crowding customers posing a health hazard during the coronavirus outbreak.
The liquor outlets in the state, all of which are controlled by the Kerala government, will remain closed during the nationwide lockdown till April 14. All privately owned bars are already closed.
Although Kerala was one of the first states to enforce restrictions that literally locked down the state, the functioning of government-owned liquor outlets had attracted severe criticism from the Opposition.
But considering the widespread apprehension that the closure would lead to people consuming spurious liquor, the government has asked the Kerala State Beverages Corporation, the sole distributor of liquor in the state, to explore the possibility of online sales.
The government has directed police to keep a watch on the 300-odd stores across the state because of apprehensions of theft by desperate alcoholics or bootleggers.
One of the major consumers in the country, Kerala sold liquor worth Rs 63.92 crore on March 21, a day before the Janata Curfew. Such was the demand that customers thronged the stores all over the state, flouting safety norms in place in view of the coronavirus outbreak.
Kerala earns massive revenues from the sale of liquor — the earnings in the 2018-19 fiscal for the small state had been Rs 14,505.67 crore — which had possibly kept the government from imposing curbs on this sector.
As many as 112 people are being treated for the novel coronavirus in Kerala as of Wednesday evening.
The Left government on Wednesday also ensured that people below the poverty line wouldn't have to worry about their next meal as the public distribution system would supply free rations for as long as it takes.
While BPL cardholders will immediately get 35 kilos of free rice, those who have above-poverty-line ration cards will receive 15 kilos for the 21-day quarantine period. All residents will also receive free grocery kits that will have, among other items, edible oil, pulses, sugar, salt, spices and tea powder.
Since beneficiaries are likely to crowd ration shops and other government outlets from where the free food grains would be distributed, the civil supplies department has been asked to find a way to stagger the distribution.
Those who are under quarantine and hence unable to pick up provisions will have the items delivered to their homes. These people will also receive cooked meals. The government has already decided to provide cooked food to the elderly who are living alone, and the destitute who have no way to procure food.
A thousand transgender persons will be supplied free ration kits comprising rice, what flour, edible oil, pulses and tea powder.