Kerala HC seeks response on grant of parole to convicts in nun murder
The division bench issued the order after hearing a plea by an rights activist who had sought a stay on the same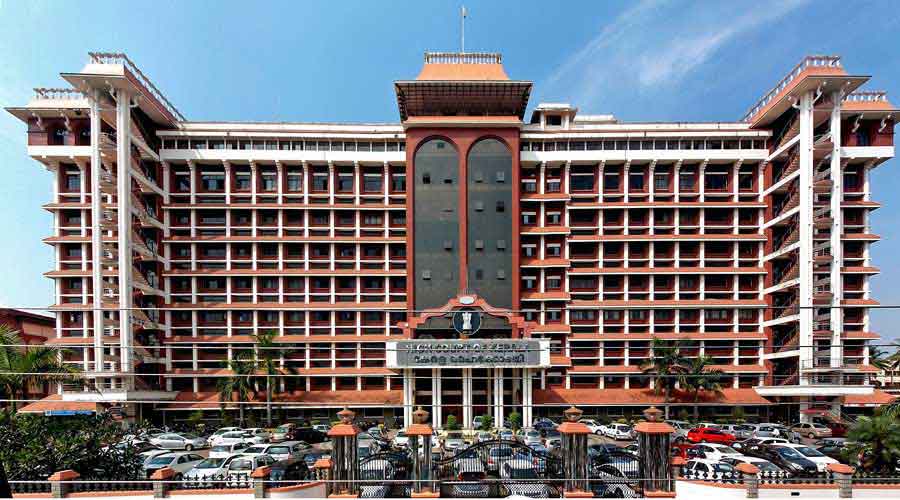 ---
Bangalore
|
Published 13.07.21, 01:46 AM
|
---
Kerala High Court on Monday issued notice to the state government seeking its response on the grant of parole to convicts serving life terms for murdering a nun in 1992.
The division bench of Justices Ziyad Rahman A.A. and K. Vinod Chandran issued the order after hearing a plea by rights activist Jomon Puthenpurackal who had sought a stay on the parole granted to the convicts, both clergy, who have spent just five months in prison.
Father Thomas Kottoor and Sister Stephy were sentenced to life imprisonment in December 24, 2020, for murdering 19-year-old Sister Abhaya by attacking her with an axe and dumping her in a well in the compound of the St Pious X Convent hostel in Kottayam on March 27, 1992.
But the state had released the two convicts on May 11 and 12, respectively, along with several others to decongest prisons amid the second wave of Covid. The move drew criticism since the two had been in jail for only five months, that too 28 years after the grisly murder.
The Supreme Court had authorised a high-powered committee to release prisoners who meet certain criteria on parole considering the pandemic. "But I found that the committee had not allowed convicts serving life terms to be released on parole," Puthenpurackal told The Telegraph on Monday.
He had pursued the Abhaya case by forming a citizens' action council.
The Kerala State Legal Services Authority had in June clarified to Puthenpurackal that the clergy had not been released under the relaxation allowed by the committee. "So I approached the court to cancel their parole and know why the government allowed the relief to them," he said.
A CBI special court had found Kottoor and Stephy guilty of murdering Sister Abhaya, who had seen them in a compromising position around 4am on the day of her murder. They then hit her with an axe and strangled her before dumping her in a well while she was still alive. Abhaya was a Class XII student at BCM College in Kottayam and a pupil of Kottoor.
Although the police wrote it off as a case of suicide, sustained pressure from locals, including Puthenpurackal who formed the Sister Abhaya Action Council, had forced the state government to hand over the case to the CBI.
It was the eyewitness account of a thief named Adakka Raju, who had entered the convent compound to steal copper strips from a lightning arrester, that proved to be the clincher in the case.
Raju stood by his statement that he had seen two men, one of them Kottoor, in the convent meant for nuns, throughout the case in spite of alleged police torture, false theft cases, threats and offer of money and property. The special CBI court had in December convicted the clergy based on his account and forensic evidence.