Kerala High Court festival nod for film that Centre didn't want shown
The Centre had earlier refused permission to screen the documentary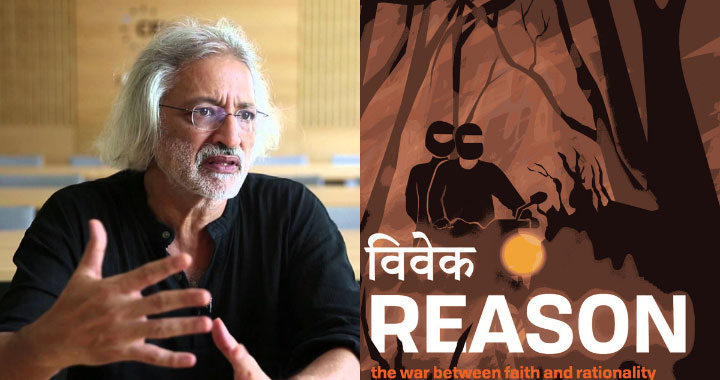 ---
---
Kerala High Court on Tuesday overruled the central government's objections and granted permission for Anand Patwardhan's Vivek (Reason) to be screened at an international documentary and short film festival now under way in state capital Thiruvananthapuram.
The Centre had earlier refused permission to screen the documentary on rising religious fundamentalism and the killing of rationalists, Dalits and minorities, saying its theme was sensitive in nature and "might have law and order ramifications".
Justice Shaji P. Chaly, however, observed that mere apprehension of law and order problems could not be reason enough to stop the documentary from being screened.
But the court clarified that Vivek should not be screened elsewhere and must be exhibited only at the festival.
Patwardhan, 69, winner of several international awards, has been a vocal critic of Hindutva ideology.
Earlier, in May, the Kerala Chalachithra Academy, the organisers of the fest, had sought the Centre's clearance after shortlisting films from across the world for the June 21-26 12th International Documentary and Short Film Festival of Kerala.
Section 9 of The Cinematograph Act empowers the central government to grant permission to exhibit motion picture films not certified by the Central Board of Film Certification, or censor board.
The Academy had on May 27 approached the Centre for clearance for about 200 films to be screened at the festival and the information and broadcasting ministry had cleared all expect Vivek, prompting the organisers to approach the high court.
"This is a great victory for all of us," filmmaker and festival director Kamal said.
Bina Paul, the festival's artistic director, said: "We had to defer its screening. But now we will screen it tomorrow. We are very happy. At least we can watch the film now."
The four-hour documentary is about the rise in religious fundamentalism and the resultant murders of rationalist scholars such as M.M. Kalburgi, Govind Pansare, Narendra Dabholkar and senior journalist Gauri Lankesh.
It also discusses rising intolerance and attacks on intellectuals, artists, art forms, atrocities against Dalits and minorities and cow vigilantism.
Some of Patwardhan's earlier documentaries too had courted controversy, among them Ram Ke Naam (In the Name of Ram), a film on the Babri Masjid's demolition, and Father, Son and Holy War a documentary on the riots that followed the December 1992 assault on the mosque.