Kerala governor renews sniping
Arif Mohammed Khan reminded the chief secretary of the governor's powers to stop any move by the state government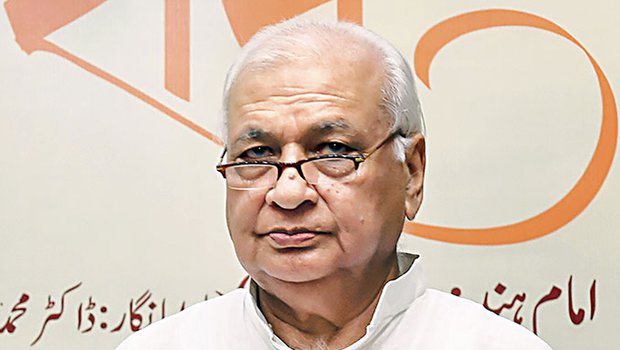 ---
---
Kerala governor Arif Mohammed Khan, who has been skirmishing frequently with the CPM-led state administration, on Sunday sought a report on why the state government approached the Supreme Court against the Citizenship (Amendment) Act without informing him.
His friction with the Left Democratic Front attained a shrill pitch with Khan writing to state chief secretary Tom Jose for the report.
Khan reminded the chief secretary of the governor's powers to stop any move by the state government if it goes against a law that has received the President's sanction.
The state government feels there is no need for permission from the governor before seeking judicial intervention on any law.
Later on Sunday, the governor claimed that there was nothing personal about his differences with the state government. "This is not my personal fight with the state government and don't interpret it that way," he told reporters.
"Going to the court against the CAA without informing me is against the Constitution and I will not sit quiet over such matters," he added.
"I am only upholding the law. I am talking about law. Since the chief minister is saying that there is nothing wrong with going to court without informing the governor, let him prove that in the law," Khan said.
"Going to court without informing is against the law and a violation of Rules of Business. The chief minister should clarify if there are any provisions that allow him to ignore the governor in these matters," he said.
No one from the government or the CPM had commented against the governor's latest diatribe till the evening. They were busy at anti-CAA public meetings across the state.
On Saturday, chief minister and CPM leader Pinarayi Vijayan has said: "The governor should remember that there are no Residents above the state government. That was before when the British had appointed Residents (a senior official who monitored alliances with the kings)…. Those days are gone."
CPM general secretary Sitaram Yechury had on Friday said in Thiruvananthapuram that the governor was not above an elected government and he had no authority to seek an explanation from a government.
"The governor should read the Constitution," Yechury had said.