Kerala CM objects to green draft
'In the current form, it will lead to serious environmental issues'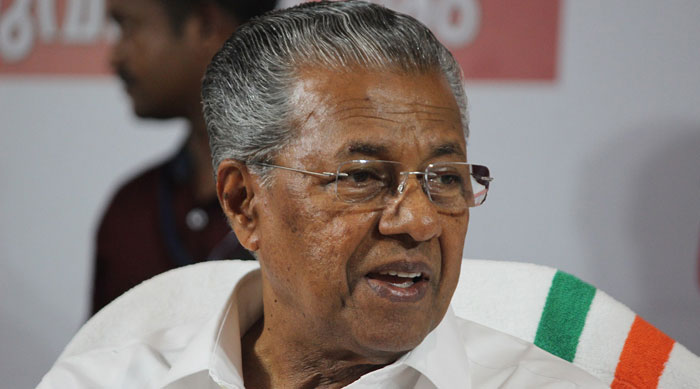 ---
---
Kerala chief minister Pinarayi Vijayan on Tuesday broke his silence on the draft environment impact assessment 2020 notification and cautioned that if implemented in the current form it would lead to serious ramifications.
"In the current form, it will lead to serious environmental issues. Hence, Kerala cannot agree with many of its recommendations," Vijayan said.
He urged the Centre not to take a final call without holding detailed discussions with all the states. "One of the main objections that we have is related to mining. As per the draft no environmental clearance would be needed for mining activities in areas between 5 and 100 hectares. But we want environmental clearance made mandatory for all mining activities in more than two hectares of land," he said.
"The draft notification has reduced the time for public hearing from 30 to 20 days. We want it to be retained at 30 days since shortening the period would not be appropriate," he said.
Another objection the Kerala government had was about the proposal to eliminate district environment impact assessment committees. "These district committees have a key role to play in protecting environment. We want them to be retained," Vijayan said.
He did not mention anything about putting the objections in paper and sending them to the minister for environment.
But the CPM has been raising objections to the EIA 2020 and urged the Centre not to provide any relaxation that would harm the environment.
CPM Rajya Sabha member from the state, Binoy Viswam of CPI had on Monday ticked off a debate about the state government's delay in conveying its objections to the centre.
Rajya Sabha member Elamaram Kareem, in a letter to environment minister Prakash Javadekar, on Tuesday, raised strong objections about the draft notification and pointed out it would pave the way for corporations to exploit natural resources.
"It maybe redrafted taking the opinion of all stakeholders and considering the interests of the environment, the people and the country to further strengthen the environment regulation structure," Kareem said.