Kashmiris say 'thank you' to Sikhs for shelter after Pulwama
Kashmiris have flooded social media with offers to bring happiness in some way or the other to Sikhs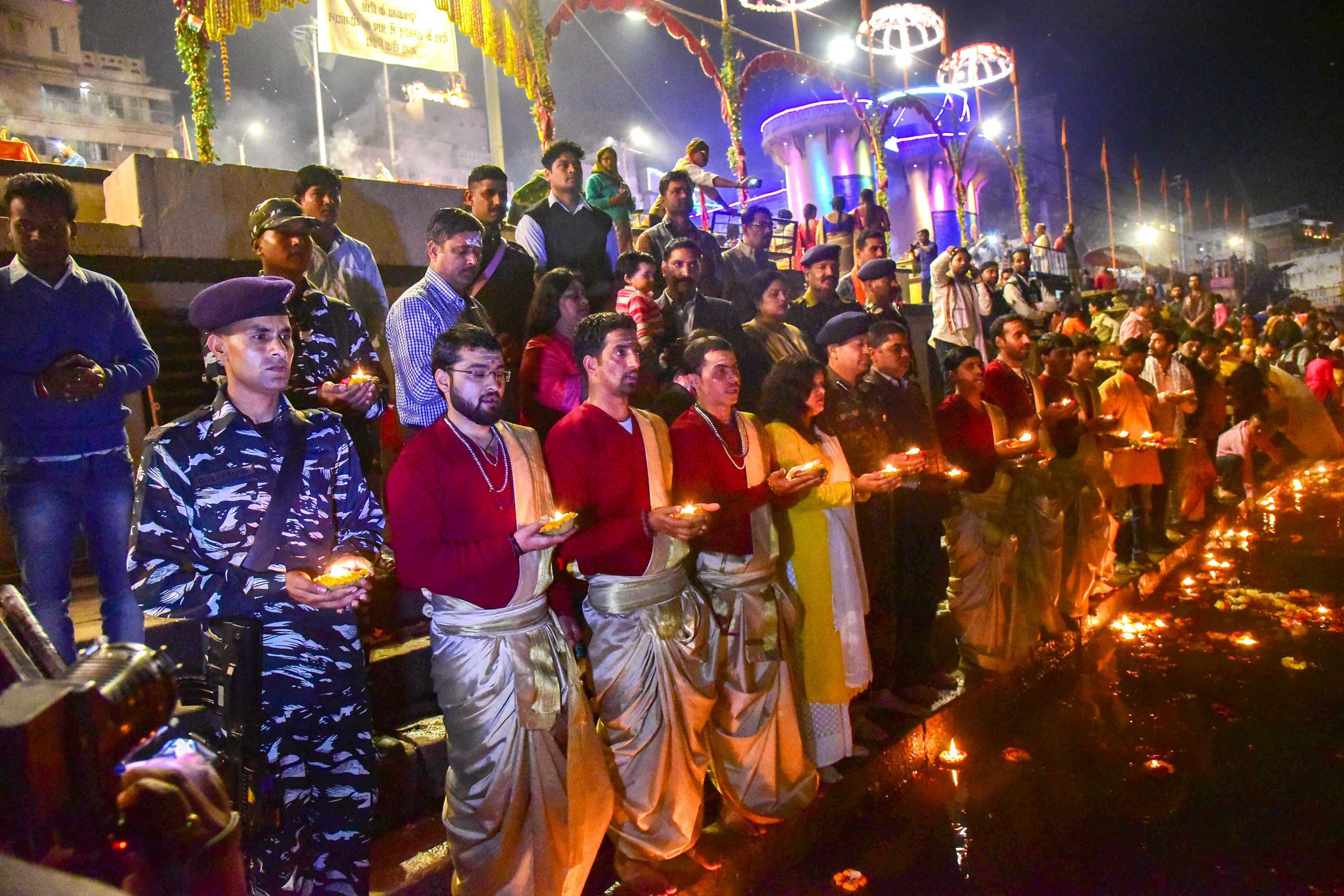 ---
|
Srinagar
|
Published 21.02.19, 09:05 PM
---
Sikhs have opened their doors in Jammu and elsewhere to protect Kashmiris facing attacks in the aftermath of the Pulwama terror strike. Now, Kashmiris are expressing their gratitude.
Kashmiris from every walk of life — professionals, school managements, artisans, hoteliers, tour operators and traders — have flooded social media with offers to bring happiness in some way or the other to Sikhs. The offers range from discounts on snow-bike rides, complimentary stay in hotels and tuition and medical check-up at no cost.
Fida Hussain, a 36-year-old paper-mache artisan from Srinagar, has offered to decorate the interiors of the Golden Temple in Amritsar.
"It will be an honour to work at the Golden Temple. You will not believe that I posted the message on my Facebook page in the morning and by evening several other artisans rang me up to pledge their support to the endeavour," Fida told The Telegraph. "I have said we will do it free, even if it takes us a year."
A video doing the rounds on social media shows snow-bike owners at Gulmarg charging only 40 per cent of their fees from Sikh tourists.
Kashmir Public School, Harwan, like many other schools in the Valley, has offered free admission and a year's fee waiver to two Sikh students.
Many videos have been prepared where Kashmiris have thanked Sikhs for giving them shelter in gurdwaras and homes or rescuing them from mobs, mostly in Jammu.
Newspapers have printed cartoons showing Sikhs helping Kashmiris from drowning or daggers.
Khalsa Aid, a UK-based NGO that has provided humanitarian aid the world over, has been at the forefront of helping persecuted Kashmiri students return to the Valley, offering them free transportation, food and shelter.
Manjot Kohli, a Sikh girl from Jammu who won many hearts last year after she offered a kidney to her terminally ill Muslim friend, said: "I am humbled to see the gesture of Kashimiris for Sikhs in the Valley. My Facebook page is flooded with messages thanking me. It's a victory for humanity for me."
Jagmohan Singh Raina, chairman of the All Parties Sikh Coordination Committee, said he was overwhelmed by the gesture of Kashmiris. "During the 2014 floods, our Kashmiri Muslim brothers had put us up in mosques and given us food," he said.