Kashmir teacher axe threat to student
The video shows the boy crying profusely as the man wielding the axe tells him to pledge not to behave errantly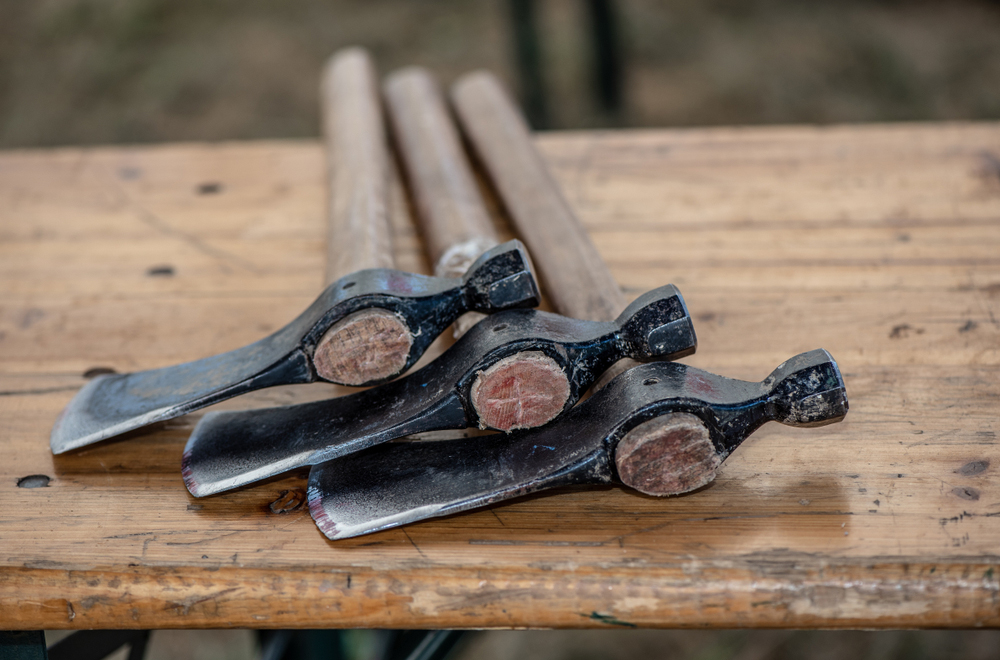 ---
|
Srinagar
|
Published 03.07.19, 08:16 PM
---
An undated video of a teacher holding an axe to the throat of a student he had pinned down in the classroom and threatening to slaughter him for unruly behaviour has triggered outrage in Kashmir and prompted a police investigation.
The video shows the boy, who seems to be around 10 years old, crying profusely as the man wielding the axe tells him to pledge not to behave errantly.
"All of you (students) close your eyes. I am going to slaughter him," the teacher says as he grabs the boy's face with one hand and holds the axe to his throat with another. A student is seen holding the hands of the boy.
Some of the students in the video are seen breaking into laughter, which suggests the teacher was threatening the boy to disciple him.
The police said they had taken cognisance of the incident and registered a case at Handwara police station in the border district of Kupwara.
The police chief of Handwara, Ashish Mishra, said the man in the video had been identified and would be arrested soon.
"Individuals who are believed to have knowledge of the incident are being questioned. Legal action has been initiated," a police spokesperson said, adding that the incident appeared to have taken place at a school in Handwara.
Mishra said two persons had been arrested and an investigation was on.
The officer said action would also be taken against those who shot the video and shared it on social media.
The students seen in the video are not wearing any uniform, which suggests that the incident took place during winter when all Valley schools remain shut but some offer private tuitions.
The teacher is seen telling the boy to promise he would not misbehave at home too. "What do you do at home? Will you repeat it at your home? What is the guarantee you won't repeat it?" the teacher asks.
Social media users expressed outrage and called for action against the man. "Brutality at its peak…. Is he a teacher or a butcher?" a Facebook user wrote.