Job patriotism chameleons
Madhya Pradesh plans what Jammu and Kashmir lost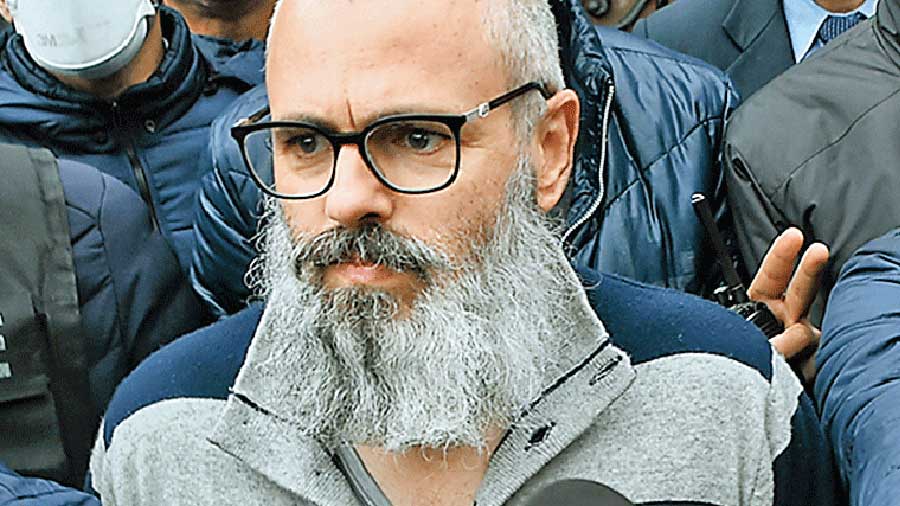 ---
|
Srinagar
|
Published 19.08.20, 04:56 AM
---
When Madhya Pradesh chief minister and BJP veteran Shivraj Singh Chouhan declared on Tuesday that government jobs would be given only to "the children of the state", it touched a raw nerve and struck a note of irony in Kashmir.
Until the middle of last year, Jammu and Kashmir had enjoyed a special status that gave exclusive rights to its residents over land and jobs. After August 2019, the Narendra Modi government scrapped the special status and threw open jobs in the Union Territory to certain categories of outsiders.
BJP-ruled states "reserving jobs for local youths is patriotism. But Jammu and Kashmir asking for the same is anti-national", said CPM state secretary M.Y. Tarigami.
"This double standard exposes the duplicity and reflects the insensitivity in handling a border state like Jammu and Kashmir," he added.
Iltija Mufti, daughter of incarcerated former chief minister Mehbooba Mufti, said it validated Mohammed AliJinnah's two-nation theory.
"While states like Nagaland & MP are moving towards semi autonomous status & exclusive rights for locals, J&K entitled to all of this constitutionally has been robbed because it is Muslim dominant. BJP's Flag of India has no place for minorities, hence validating Jinnah's two nation theory," Iltija tweeted.
PTI quoted Madhya Pradesh chief minister Chouhan as saying in a video statement: "The state government has taken an important decision today that government jobs will be given only to youths of Madhya Pradesh. We are making necessary legal provisions for this purpose. Resources of Madhya Pradesh are meant for the children of the state."
Later in a tweet, Chouhan added: "From today, the children of Madhya Pradesh will have the first right over the resources of Madhya Pradesh. All government jobs will be reserved only for the children of Madhya Pradesh."
Former Jammu and Kashmir chief minister Omar Abdullah said it was not surprising to see "jobs in J&K and Ladakh" were for everyone but those in Madhya Pradesh were "exclusively for people from MP".
A National Conference spokesperson asked why integration was not an issue for the Madhya Pradesh chief minister.
The NC spokesperson said: "J&K has an undulating topography. There is no vibrant private sector. The government is the major employment provider. This window of opportunity has also been closed for the natives…."
BJP spokesperson Arun Gupta defended Chouhan's decision and said domicile certificates took care of local sentiments in Jammu and Kashmir. "Anybody who has stayed in Jammu and Kashmir for seven years or who has given exam for 10th or 12th will be considered a local resident…. Somebody just coming from outside and taking jobs is what has been reserved and preserved (for domiciles)."