JDU willing to join Modi government with an 'if'
The party's stand came on a day Bihar chief minister Nitish Kumar was anointed JDU national president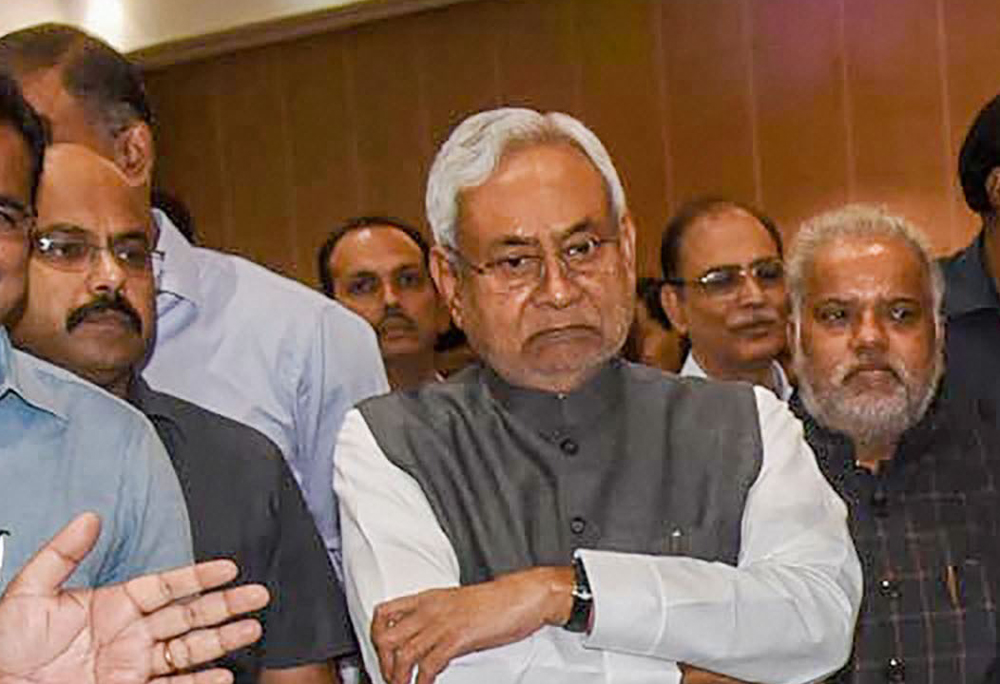 ---
|
Patna
|
Published 30.10.19, 08:34 PM
---
The Janata Dal United (JDU) on Wednesday expressed its willingness to join the BJP-led government at the Centre if it was given "proportional representation" in the Union cabinet.
The party's stand came on a day Bihar chief minister Nitish Kumar was anointed JDU national president for a second consecutive three-year term.
"We will be happy to participate (in the Union cabinet) if we are invited for the sake of harmony, uniformity and better coordination with Bihar. We are the largest party in the state and we even made a deputy chief minister from the BJP there, so we will request proportional representation," JDU secretary-general K.C. Tyagi told journalists on the sidelines of the party's national executive in Delhi.
"We will heartily welcome it if NDA leaders — Prime Minister Narendra Modi or BJP president Amit Shah — ever make efforts to bring the JDU to the Union cabinet."
JDU national general secretary and former diplomat Pavan K. Varma seconded Tyagi. "We believe proportional representation is the foundation for participation in government…. If we get an invitation to participate in the government at the Centre on this basis, our party and Nitish Kumar will accept it."
Nitish's party had refused to join the NDA government at the Centre after the BJP offered the "symbolic representation" of just one cabinet berth to all its allies. An angry Nitish had then ruled out any future participation in the BJP-led coalition at the Centre.
NRC and Kashmir
On Wednesday, Tyagi referred to the National Register of Citizens. "People make all kinds of comments for being in the news. The Supreme Court-mandated NRC was meant only for Assam and not any other state," Tyagi said.
Varma questioned the Kashmir visit by a delegation of mostly Right-wing members from the European Parliament. "There are several contradictions in the visit. On the one hand, India is against internationalising the issue but on the other hand, we have allowed a visit by these parliamentarians in their personal capacity. Was it an appropriate time?"