ITBP jawan springs to poor farmer's aid
Harekrushna Mahalik was struggling to arrange money for paddy transplantation in his fields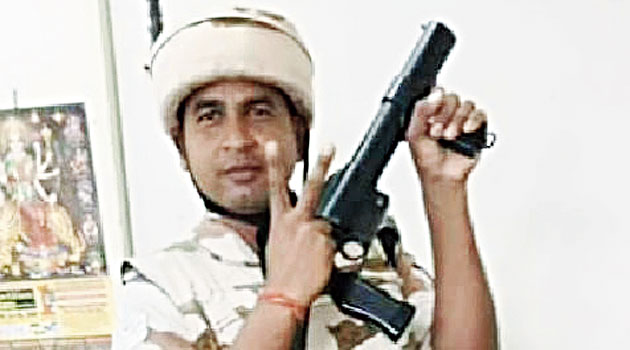 ---
---
An Indo-Tibetan Border Police (ITBP) jawan has come to the rescue of a cash-strapped Odisha farmer who was struggling to arrange money for paddy transplantation in his fields.
Harekrushna Mahalik, who hails from Jhinkiria village in Bhadrak district, had become desperate as monsoon has already set in and any delay in paddy transplantation would have ruined his chances of having a good paddy harvest this time. While he found arranging money a challenge because of corona pandemic induced lockdowns he was also unable to find workers for the transplantation job as most feared contacting the virus.
The labour charge demanded by the few who agreed was beyond the capacity of Mahalik whose only son has deserted him while all his four daughters are married and settled with their husbands and unable to come to support him.
The only support Mahalik had was his 62-year-old wife who does odd jobs and earns anywhere between Rs 600 and Rs 800 per month. But that would hardly suffice for the transplantation work. It was under these circumstances that ITBP jawan Jyotirmaya Pandab from the neighbouring Arasa village came to Mahalik's rescue.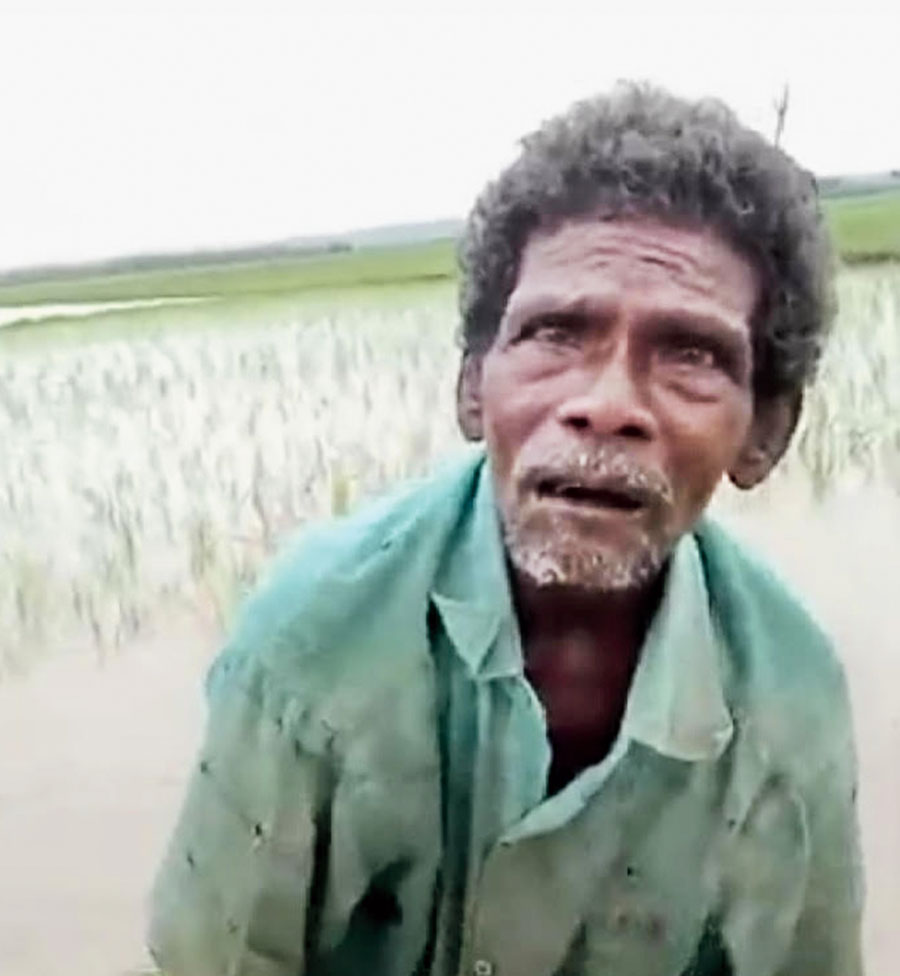 Mahalik said: "I can't find work because of corona pandemic and my only son has deserted me. As the rains have set in I was at my wit's end how to do the paddy transplantation work in my field. Labourers would have demanded around Rs 5,000 which I didn't have. Then someone suggested that I approach Jyotirmaya who lives in the neighbouring village. I had heard stories about his generosity."
When Mahalik approached Jyotrimaya, who has earlier served on Indo-Chinese border in Arunachal Pradesh and Kashmir, he immediately agreed to help. "I agreed as I believe in slogan coined by our former Prime Minister Lal Bahadur Shastri — Jai Jawan, Jai Kisan. I went to his field with my club members last Wednesday and carried out the transplantation work. The same night I left for Delhi to join my duty," said Jyotrimaya over the phone from Delhi.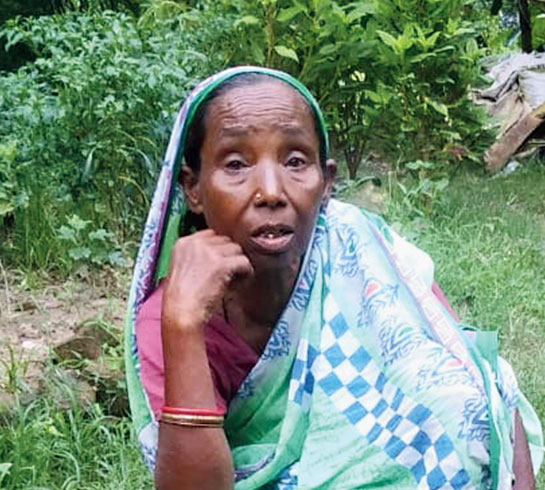 Jyotirmaya said Mahalik had ploughed his land and sown paddy seeds during May and the seeds had germinated and grown up to a level where immediately replantation of saplings was needed. "If we had not stepped it, all his saplings would have been destroyed and he would have had to forego this year's crop," said 37-year-old Jyotirmaya, who is currently serving as a Havildar in the ITBP.
In fact, Jyotirmaya has become a household name in the area after taking to social service in a big way during the past five years.
"When I come to my village on leave, I am disturbed by the plight of people. So I started helping them with medicines and even took them to hospitals. With the support of all, we started an organisation called Jivan Jyoti in 2016. With more than 300 members, it is now helping people in distress. In my absence, its members are continuing our social service drive," said the jawan.
He said, "But this time during my leave, I encountered a new kind of problem. People have no work and are locked up in their homes and whiling away time playing cards. Even people were not ready to come out to their fields for the fear of being infected by corona virus.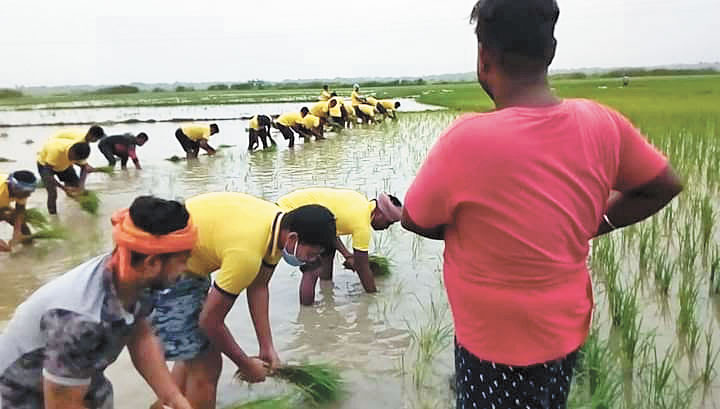 "When I saw Mahalik's helplessness, I thought of going to his field to carry out replantation work. We finished the job in a few hours."
Mahalik's wife Sabitri said, "We are getting 20 kg rice per month and one kg of arhar dal from the government. But we need money to meet our other needs. I manage to earn Rs 600 to Rs 800 by doing odd jobs but that is hardly enough. Sometimes, we manage with a single meal. Who would have given us Rs 5000 for paddy transplantation. The jawan Babu has came to our rescue. God blesses him."
Mukundpur Grampanchayat Sarpanch, Kirtan Chandra Rout heaped praise on the ITBP jawan.
"He is not only doing social service he is a source of inspiration for others and because of him around 30 youths from our area have already joined different military and police organizations. He trains local youths in the village playground when he comes on leave.
"Under his guidance, the local youths practice physical exercises throughout the year to maintain their physical fitness," said sarpanch Rout.
Havildar's elder brother Khayamamaya Pandab said, "He has roped in people with military background for social work in our area. Even the physical training of local youths continues during his absence. He sometimes helps by making suggestions through WhatsApp."