Parting shot at guarded information guardians
Outgoing information commissioner M Sridhar Acharyulu questions colleagues' reluctance to back him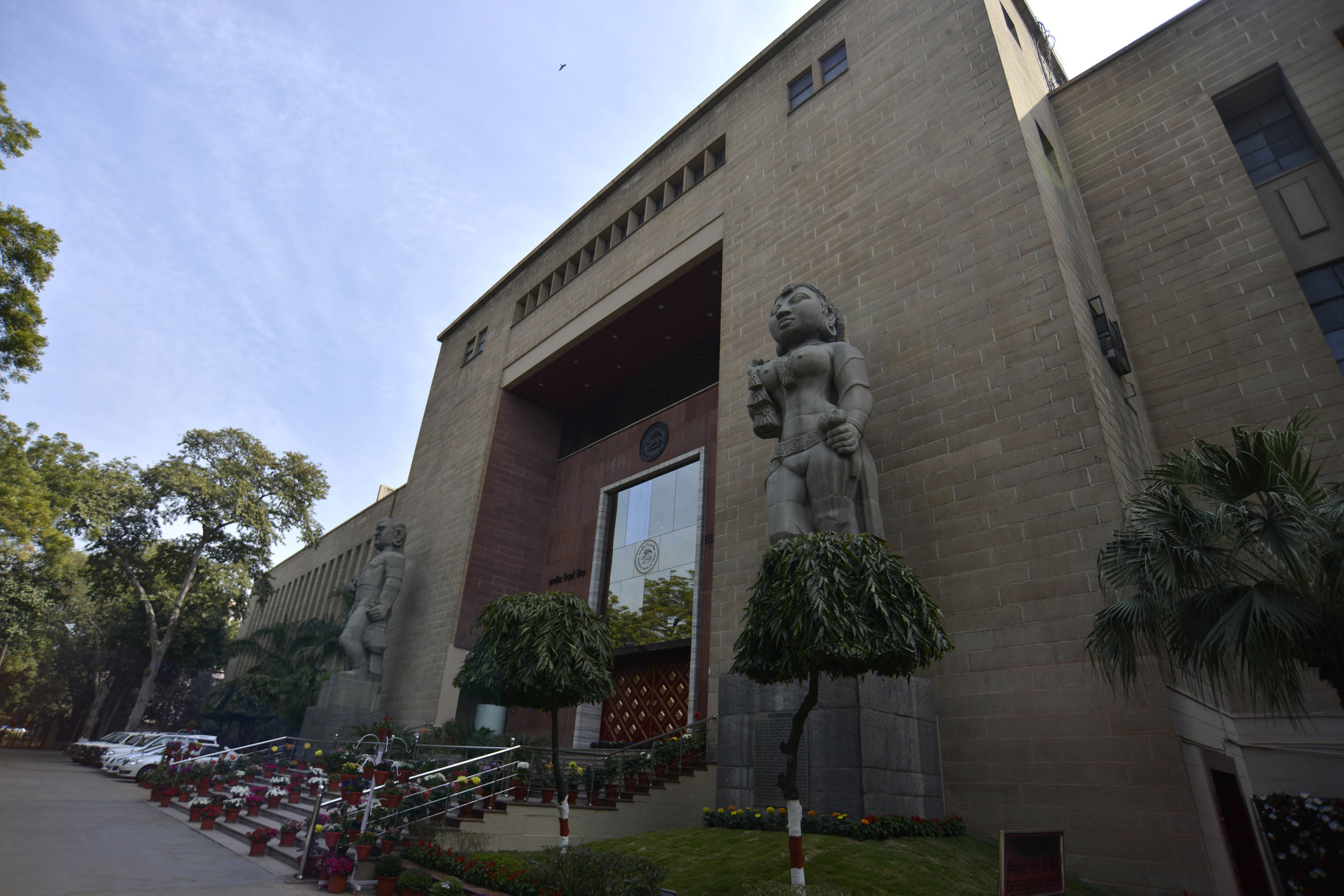 Information commissioner M. Sridhar Acharyulu asked the Central Information Commission their reason for contesting his November 2 decision to issue a showcause notice to RBI governor Urjit Patel over the central bank's failure to name the wilful loan defaulters
Picture: Prem Singh
---
New Delhi
|
Published 19.11.18, 10:49 PM
|
---
Outgoing information commissioner M. Sridhar Acharyulu, who directed the Reserve Bank on Friday to release the list of wilful loan defaulters in 45 days, has questioned what he sees as his colleagues' reluctance to back him in implementing the law and Supreme Court judgments.
In a letter to his colleagues at the Central Information Commission, written a day before he retires on Tuesday, Acharyulu queried their reason for contesting his November 2 decision to issue a showcause notice to RBI governor Urjit Patel over the central bank's failure to name the wilful loan defaulters.
Within the commission, questions had been raised about the legal tenability of the order, with some of the commissioners feeling that Acharyulu had exceeded his brief. They had stressed that the matter was sub judice and cited how at least 10 commission orders had, because of this, denied RTI applicants access to the list in the past.
Acharyulu's letter said: "Can unwritten protocols override written text of law and (the) Supreme Court's judgment (which directed release of the defaulters' list)? CIC should have taken all steps to enforce its orders, including filing of a complaint for contempt of court in such cases.
"It's worth mentioning here that we (commission) do not have any legal duty to abet in any manner the concealment of names of wilful defaulters."
In his Friday order, Acharyulu had also rapped the Prime Minister's Office and directed it to reveal the names of the defaulters and the action taken for the recovery of loans in response to former RBI governor Raghuram Rajan's letter on bad loans.
Acharyulu's letter to his colleagues said: "For the record, the defaulters include those who did not pay back Rs 9.5 lakh crore of public money to Indian banks as on June 2017, those 9,000 account holders who wilfully did not pay back Rs 1.1 lakh crore of public money to Indian banks by 30th September, 2017.
"These top 11 debtor groups whose dues are over Rs 1,000 crore each, cumulatively amounting to Rs 26,000 crore, these 7,000 millionaire loan-defaulters who shifted their residence beyond the shores of India were sued by the Indian banks for not repaying loans above Rs 50 crore as on June 30, 2018, and many more such thugs and exploiters of Mother India need to be disclosed.''
Acharyulu questioned the way the commission had repeatedly cited the pendency of a public interest plea to let the central bank get away without revealing the defaulters' list "in spite of the Supreme Court's directions''.
Acharyulu had differed with his colleagues in the past too on various issues at a time when RTI users are finding it increasingly difficult to access information under the transparency law.
In Monday's letter, he said: "Are we under oath to help in the concealment of details of those who thrive on fraud despite the knowledge that three lakh farmers committed suicide across the country as they could not repay small amounts of loans? Not only the Constitution, but also my conscience is the guiding factor and basis for my order in this case.''