India stops Iran oil import
The US has exempted India's development of the Chabahar port from its Iranian sanctions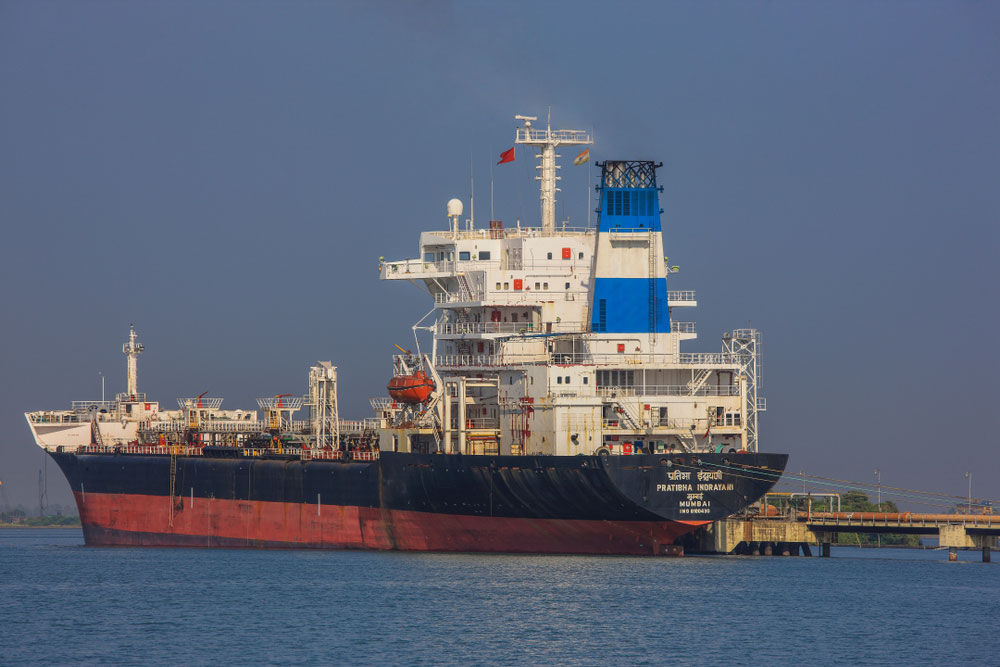 Nearly 10% of India's imports of crude oil were from Iran, even though it was apparent that New Delhi was scaling down its purchases in recent times.
(Shutterstock)
---
Washington
|
Published 24.05.19, 10:38 PM
|
---
India has stopped importing oil from Iran since the American waivers granted to eight buyers expired early this month, New Delhi's envoy here said on Thursday.
Indian ambassador Harsh Vardhan Shringla said that India had also ended its oil imports from Venezuela despite feeling the pinch.
The US had re-imposed its sanctions on Iran in November in view of its nuclear programme. On May 2, it ended the waivers that had allowed the top buyers of Iranian oil, including India, to continue their imports for six months.
In January, the US imposed sanctions on Venezuela's most important global business — producing and selling crude oil — to try and force socialist President Nicolas Maduro out of power.
Shringla said New Delhi had stopped importing Iranian oil, which once met 10 per cent of India's oil needs, after Washington refused to extend the exemption.
By late April, he said, India had dropped its dependency on Iranian oil from about 2.5 billion tonnes a month to 1 million tonnes a month.
Greece, Italy, Taiwan and Turkey too have stopped importing Iranian oil. "We do understand that this has been a priority for the US administration, although it comes at a cost to us because we really need to find alternative sources of energy," Shringla told a news conference here.
He noted that the US did talk of trying to maintain price stability, and that price stability had taken a hit in the short term.
State department spokesperson Morgan Ortagus said the US wanted all countries to stop importing oil from Iran.
"We want the whole world to comply with these sanctions, and we're grateful for our partners and allies that are respecting them," she said when asked about India's decision. Shringla was confident that the US sanctions would not affect New Delhi's partnership with Tehran in developing Iran's Chabahar port. 
He said the port was a lifeline for Afghanistan, making it possible to provide humanitarian aid and supplies to the war-ravaged country.
The US has exempted India's development of the Chabahar port from its Iranian sanctions.
Asked about the increased US-Iranian tensions, Shringla said India depended heavily on West Asia for its energy needs and was against "any move towards any escalation in that area".
"A very large number of Indians also work in the Gulf. So obviously peace and stability in that area is very, very critical," he said.
Shringla's quest for de-escalation of tensions came on a day US President Donald Trump refused to rule out sending troops to West Asia to counter Iran.
"I would (consider sending troops) if we need them. I don't think we're going to need them. I really don't. I would certainly send troops if we need them," Trump told reporters.
On the BJP's massive election victory, Shringla said the re-election of Prime Minister Narendra Modi was good news for the India-US relationship.
"I think the mandate is good news for India-US relations. We have achieved a great deal in the last five years under the leadership of Prime Minister Modi and President Trump," he said.
The strong mandate Modi has received will foster new dynamism in the bilateral relationship, the diplomat said.
"This ranges from the defence sector to national security and counter-terrorism, cooperation and (efforts to) facilitate greater investment in India," he said.
The Trump administration hopes to compel Iran to negotiate a "new deal" that would cover not only its nuclear activities but also its ballistic missile programme and what officials call its "malign behaviour" across West Asia.
The sanctions have led to a sharp downturn in Iran's economy, pushing the value of its currency to record lows, quadrupling its annual inflation rate, driving away foreign investors and triggering protests.
Iran insists that the sanctions are illegal and that it attaches "no value or credibility" to the waivers.