India skips vote on Sri Lanka's human rights record
The resolution, initiated by the UK, was adopted by 22 members voting for it with 13 other countries abstaining and 11, including Pakistan and China, polling against it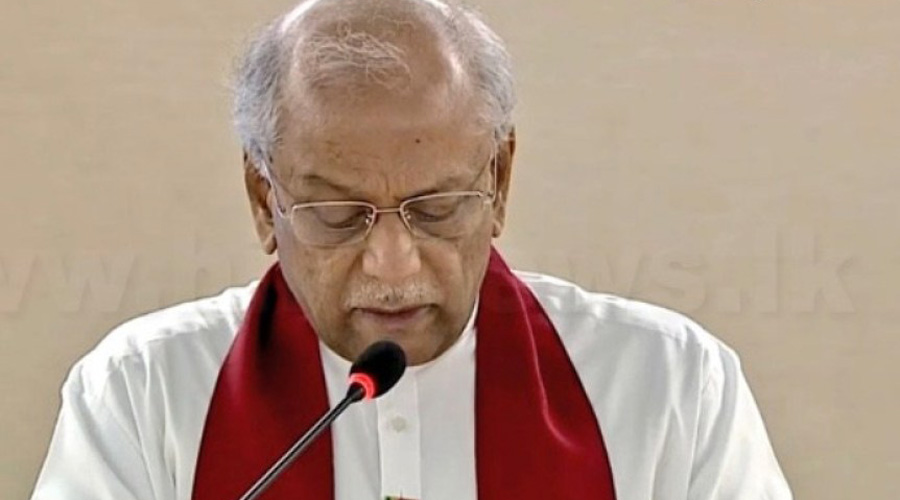 Foreign minister Dinesh Gunawardena.
File picture
---
New Delhi
|
Published 24.03.21, 01:44 AM
|
---
India on Tuesday abstained from the vote on Sri Lanka's human rights record at the United Nations Human Rights Council (UNHRC). The resolution, initiated by the UK, was adopted by a majority of 22 members voting for it with 13 other countries abstaining and 11, including Pakistan and China, polling against it.
In abstaining, India sought to take a nuanced approach on the issue to balance the demands of domestic politics and bilateral relations.
But it still fell short of the demand of its electoral allies and foes alike in Tamil Nadu where the AIADMK, DMK, PMK and CPI had all asked the government to vote for the resolution to meet the aspirations of the Tamil people in solidarity with Sri Lankan Tamilians.
Sri Lanka, on the other hand, was happy with India's vote and stated so publicly. Foreign minister Dinesh Gunawardena tweeted: "Sri Lanka appreciates the support shown at Geneva by Bahrain, India, Japan, Nepal, Indonesia, Libya, Sudan, Namibia, Gabon, Togo, Mauritania, Senegal, Cameroon and Burkina Faso.''
Explaining India's vote ahead of the actual polling through electronic ballot, first secretary at the Permanent Mission of India to the United Nations in Geneva, Pawan Badhe, said: "India's approach to the question of human rights in Sri Lanka is guided by two fundamental considerations. One is our support to the Tamils of Sri Lanka for equality, justice, dignity and peace. The other is in ensuring the unity, stability and territorial integrity of Sri Lanka....
"India supports the call by the international community for the Government of Sri Lanka to fulfil its commitments on the devolution of political authority, including through the early holding of elections for Provincial Councils and to ensure that all Provincial Councils are able to operate effectively in accordance with the 13th amendment to the Sri Lankan Constitution.''
Further, India — which has itself had differences with the Office of the High Commissioner for Human Rights of late — maintained that the work of the OHCHR should be in conformity with the mandate given by the relevant resolutions of the UN General Assembly.
Japan, which along with India had lost the East Container Terminal project when Sri Lanka reneged on the trilateral agreement for its development earlier this year, also exercised the abstain option while many of the European countries voted for the resolution. China remained firmly in Sri Lanka's corner as did Pakistan.