Veneer off on world stage
Financier Soros cites surging tide of nationalism in India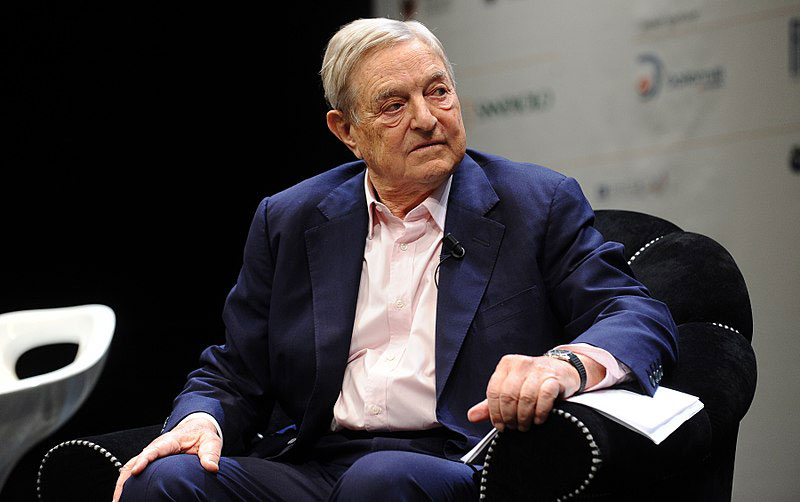 George Soros
Wikimedia Commons
---
Calcutta
|
Published 24.01.20, 09:28 PM
|
---
Prime Minister Narendra Modi had a bad day on the global stage with an ace investor and a leading business magazine separately calling out his government as a threat to the open society and to the survival of the biggest democracy in the world.
In an address to the World Economic Forum at Davos, Hungarian-born billionaire financier George Soros said the biggest setback to an open society as a result of the surging tide of nationalism had occurred in India.
On the same day, The Economist cover story was "Intolerant India. How Modi is endangering the world's biggest democracy." The cover shows a lotus, the BJP's election symbol, sitting on a barbed wire fence.
At Davos, Soros slammed several dictatorial world leaders who, he said, were riding a wave of nationalism that he described as "the greatest enemy of open society".
Even though he had during the middle of 2019 hoped that international cooperation would ultimately triumph, Soros said, these hopes were dashed by the end of the year as the "ranks of authoritarian rulers continued to grow". He cited the examples of Russia, China and the US.
"Nationalism, far from being reversed, made further headway. The biggest and most frightening setback occurred in India where a democratically elected Narendra Modi is creating a Hindu nationalist state, imposing punitive measures on Kashmir, a semi-autonomous Muslim region, and threatening to deprive millions of Muslims of their citizenship," he said.
Soros, who said he was enthused by rebellions across the world against dictatorial regimes, mostly by young people and most notably taking place at Hong Kong, committed a $1-billion fund to start a global university to fight authoritarian governments and climate change, terming them the twin challenges that could threaten the existence of our civilisation.
"I believe that as a long-term strategy, our best hope lies in access to quality education, specifically an education that reinforces the autonomy of the individual by cultivating critical thinking and emphasising academic freedom," he said.
The Economist cover was immediately compared on social media with a cover in 2010 that showed a sprinting Royal Bengal Tiger, the national animal of India, and was titled: "How India's growth will outpace China's." In 2010, the Manmohan Singh government was in power.
The magazine, now owned by Nikkei of Japan but headquartered in London, said the Modi government was turning India from a secular to a Hindu State and pointed to the Citizenship (Amendment) Act and the National Population Register that are dangling like an axe on the 200-million-strong Muslim population, threatening to make many of them stateless.
It also said the Modi government was planning to build detention camps — the barbed wire on the cover evoking the border — where that stateless population may be held.