Concern raised over temple demolition
India expresses concern over 'repeated instances' of attacks on minorities in Pakistan
Message comes after a mob set afire a temple in the Karak district of Khyber-Pakhtunkhwa on Wednesday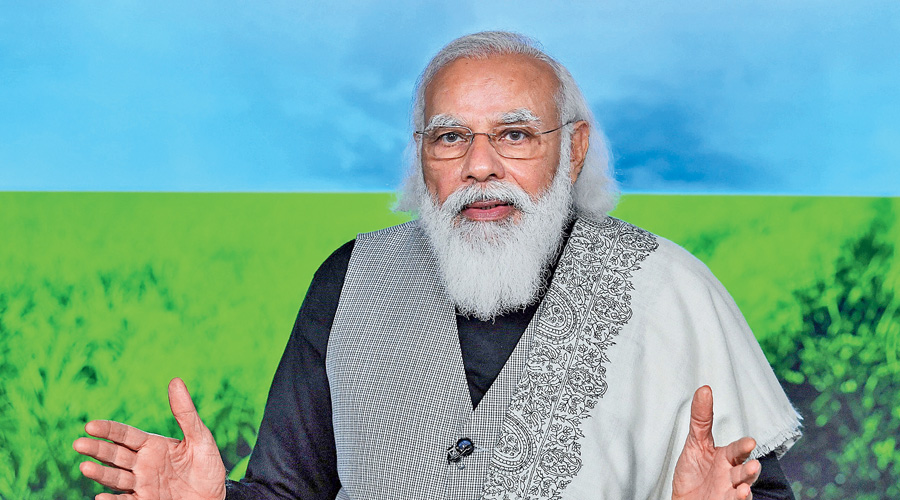 India registering its concern with Pakistan over the temple demolition comes at a time when the Narendra Modi government has been silent on an attack on a mosque in Madhya Pradesh on the same day as the Karak incident
File picture
---
New Delhi
|
Published 02.01.21, 01:30 AM
|
---
India has conveyed to Islamabad its serious concern over the "repeated instances" of attacks on minorities in Pakistan after a mob set afire a temple in the Karak district of Khyber-Pakhtunkhwa on Wednesday.
According to sources, the external affairs ministry conveyed to Pakistan through its mission in New Delhi that India expects the federal government to investigate the matter and take strict action against those responsible for the demolition of the temple, pointing out that this is not the first time such an attack has taken place.
India, the sources said, has also asked for the investigation report to be shared with the ministry. "Our message reiterated that the government of Pakistan, in discharge of its responsibilities, is expected to look after the safety, security and well-being of its minority communities, including protection of their religious rights and cultural heritage," a source said.
India registering its concern with Pakistan over the temple demolition comes at a time when the Narendra Modi government has been silent on an attack on a mosque in Madhya Pradesh on the same day as the Karak incident. An attempt was made to damage a mosque at Dorana village in Mandsaur district on Wednesday allegedly by VHP and Bajrang Dal activists during a fund-collection drive for the Ayodhya Ram temple.
With both incidents captured on camera, it brought into sharp relief the similarities in the condition of the minorities in the two countries.
Commenting on the development, Michael Kugelman, deputy director of the Asia Programme at the Washington-based Wilson Centre, tweeted: "Sadly fitting that religious extremists attacked places of worship on the same day in both India and Pakistan. A tragic commentary on the extent of religious intolerance, both in terms of its intensity and its geographic reach."
Arrests have been made in both cases. Given its track record of not only targeting minorities but also sectarian fight with the smaller denominations of Islam under attack, Pakistan's federal minister for religious affairs and the Supreme Court were quick to react, condemning the temple arson and posting the matter for an early hearing, respectively.