Inaugural fellows announced for leadership programme for women with disabilities
The participants will receive training and mentorship over a year, free of cost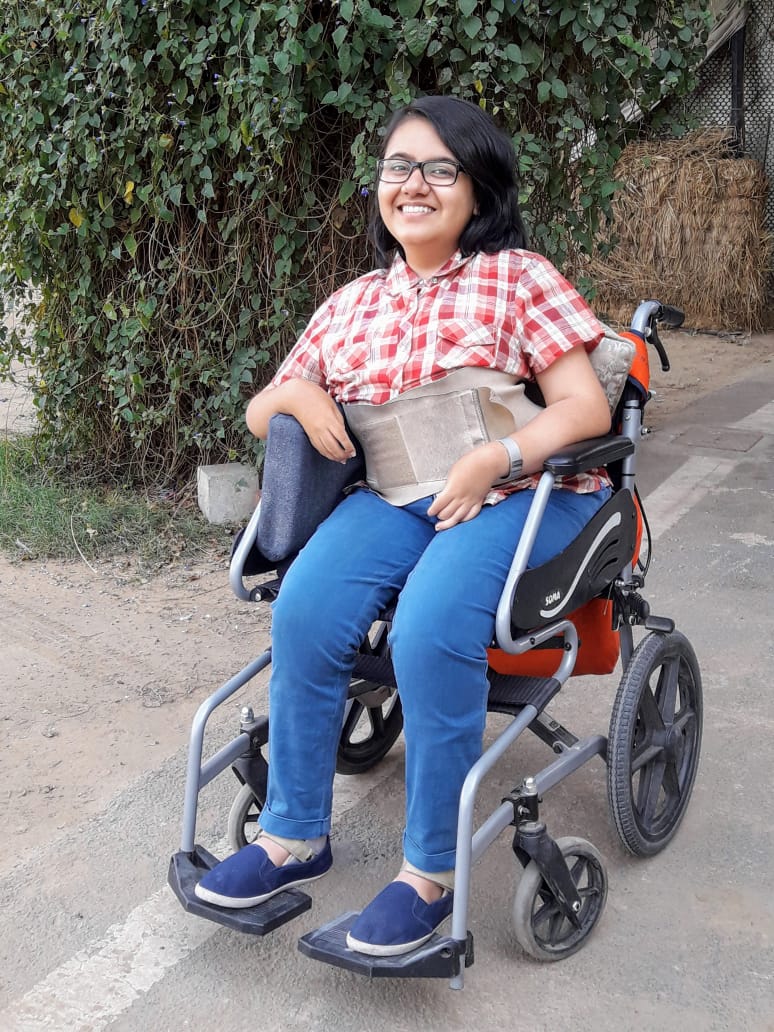 One of the programme's inaugural fellows, Kavya Mukhija, says, "For me, leadership means a creative mix of guidance, authority and empathy, because unless you understand those you are leading, you won't be able to lead them."
(Photo courtesy Rising Flame)
---
New Delhi
|
Published 09.07.19, 02:49 PM
|
---
Six young women are set to kick off a unique initiative specially designed to develop leadership among women with disabilities in India. Rising Flame, a Mumbai-based non-profit, is launching the initiative, called 'I Can Lead', on July 11. It is the first programme of its kind in the country, according to Nidhi Goyal, founder and executive director of Rising Flame. 
Goyal says the year-long programme takes a holistic approach towards the personal development and professional growth of young women with disabilities. The first group of fellows has been selected from across the country. The women will receive intensive individualized training that address their ambitions, needs and skills. The aim is to enable them to tackle barriers in their environment and along the path to their dreams.
The first cohort of fellows is between 20 and 35 years old, and includes students, corporate employees and development professionals. These women will receive mentoring and support throughout the year, of which 80 per cent will be online, and 20 per cent, in person. There is no fee for the programme.
One of the fellows, Srishti Pandey, says, 'Leadership to me is simply being able to bring a change, and I'm sure that this programme is going to help me grow as a person.'
Besides Goyal, the programme mentors include Stuti Kacker, former chairperson of the National Commission for the Protection of Child Rights, Meenu Bhambhani, CSR head at Mphasis, Amba Salelkar, lawyer at Equals Centre for Promotion of Social Justice, disability rights activist Smitha Sadasivan, and disability consultant and policy researcher Deepa Palaniappan.
Goyal says: 'Women and girls with disabilities face a severe invisibility. We not only navigate the complexities of being a woman in a gendered society, we are often overprotected or entirely neglected within our families and communities.' 
She adds that the prospects of women with disabilities are further narrowed by social stigma and inaccessible public spaces. 'As a result, we live within a highly discriminatory environment, where we are considered incapable and asexual, and are dehumanized. Disrespect and violence is normalized. We have very little opportunity to... take charge of our lives and realities.' 
Women with disabilities are often hindered from building an independent and productive future for themselves and others as families and society do not invest time, effort, or other resources in their development and growth, according to Goyal. 'This is why a program like 'I Can Lead' is needed." Her organization, Rising Flame, which started in 2017, works to enable people with disabilities - especially women and youth - to be heard and to lead from the front.