IIT 'harass' protest fast ends
The management promised to meet the key demands, including a probe and a grievance-redress mechanism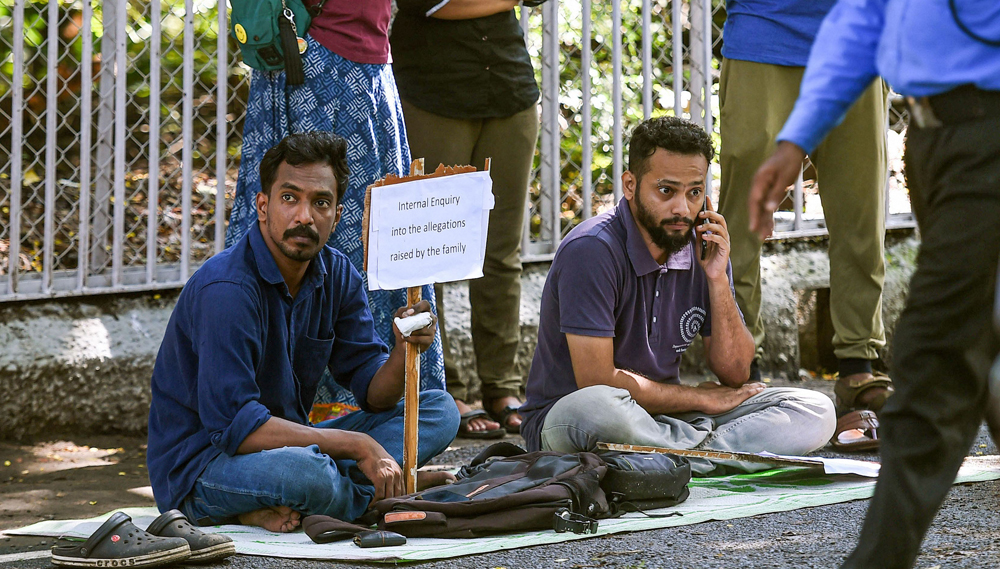 ---
|
Chennai
|
Published 19.11.19, 09:09 PM
---
Two IIT Madras students on Tuesday ended their one-day-old indefinite hunger strike, called after a girl student's suspected suicide sparked allegations that she had faced religious discrimination and harassment from a teacher.
Azhar Moideen, a final-year humanities student, and a fellow student called off their fast after the management promised to meet their key demands, including a probe and a grievance-redress mechanism. "We have called off the (hunger) strike," Moideen told PTI.
Fathima Latheef, a first-year humanities student from Kerala, had hanged herself in her hostel room on November 9. Her father recently alleged that a teacher had "harassed" her because of her religion and that "her name itself was a problem in the institution".
Moideen said the dean had promised that two of the protesters' demands would be implemented "at the earliest," while that for a probe into the conduct of the teacher would be discussed with the director, who is out of town.
He said the dean had sent an email to all the students, promising immediate acceptance of their demands for a complaints and redress system in every department and a study on the "external issues" they faced at the institute.