Home ministry asks ITBP to intensify patrolling along LAC
This follows the latest 'incursion' by the Chinese army in the Uttarakhand sector last month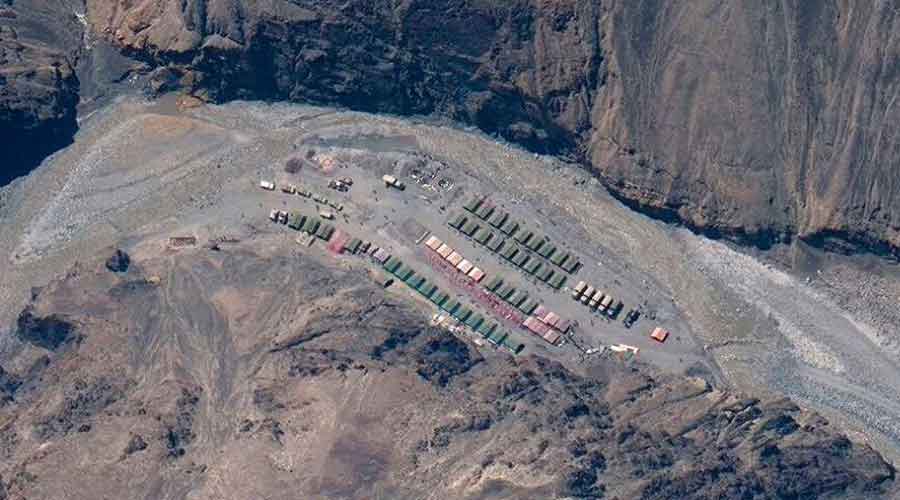 ---
New Delhi
|
Published 01.10.21, 01:55 AM
|
---
The Union home ministry has asked the top brass of the Indo-Tibetan Border Police (ITBP) to increase deployment and intensify patrolling in sensitive zones along the Line of Actual Control following the latest "incursion" by the Chinese army in the Uttarakhand sector last month.
The fresh transgression was reported amid the ongoing border standoff between the two armies in eastern Ladakh since May last year.
Neither the Indian Army nor the defence ministry has so far made any official statement on the latest transgression by the Chinese army.
Sources, however, said that intrusions occurred because of differing perceptions about the LAC. Both sides often accuse each other of transgressions because of this.
"The ITBP top brass has been asked to intensify patrolling in sensitive zones and also increase border posts to maintain close vigil along the LAC in the Uttarakhand sector following the reported transgression. It is also very important to keep a close eye on the Chinese soldiers with surveillance cameras," said a Union home ministry official.
The ITBP reports to the home ministry.
The sources said close to 100 soldiers of the Chinese People's Liberation Army (PLA) entered 5km into Indian territory in the Barahoti sector of Uttarakhand on August 30.
The PLA troops returned to their side of the LAC after spending a few hours inside the India-claimed territory, which is guarded by the ITBP.
The latest transgression has sent security agencies into a tizzy as nearly 100 PLA soldiers had crossed over on horses and retreated only after damaging infrastructure, including a bridge, much before they could be confronted by Indian patrol teams.
The ITBP is the first line of defence along the China frontier and guards the 3,488km LAC, most of which is disputed. The army remains behind it.
The frontier passes along Arunachal Pradesh, Sikkim, Uttarakhand, Himachal Pradesh, Ladakh and Jammu and Kashmir.
Sources in the defence ministry told The Telegraph that security agencies had identified nearly 25 sensitive spots from Ladakh to Arunachal Pradesh along the LAC that were prone to transgression by the PLA.
The latest report from the ground has also suggested that the Chinese PLA have made frontline formations near most of these 25 sensitive spots and were also building infrastructure, including military camps.
The Indian and Chinese armies have been locked in a face-off at multiple points in Ladakh since May last year.
The border standoff at Hot Springs and the Depsang Plains continues despite "partial" disengagements from the Galwan Valley, the Pangong Lake and Gogra, by creating a demilitarised "buffer zone" with the Chinese stepping back a few kilometres while still remaining within Indiaclaimed lines.
The Chinese army is said to be entrenched 18km inside Indiaclaimed lines on the strategically crucial Depsang Plains.