Historic economic slowdown: Priyanka
Congress has been relentless in its attack on the Modi government over the economic mess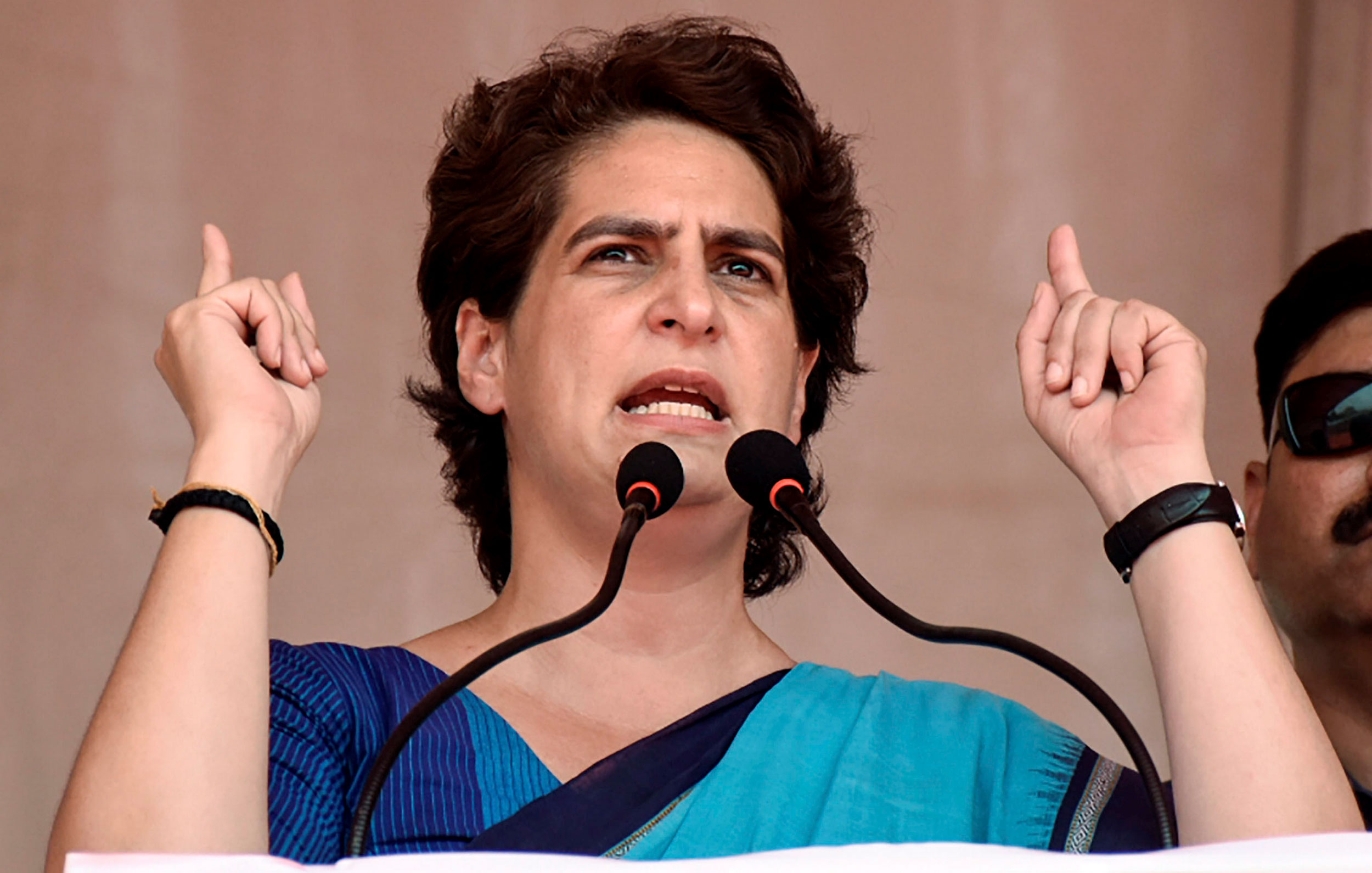 ---
|
Lucknow
|
Published 03.09.19, 09:29 PM
---
Congress leader Priyanka Gandhi Vadra on Tuesday said the Centre should admit that there was a "historic slowdown" in the economy and work on ways to resolve the crisis.
Priyanka's criticism came two days after former Prime Minister Manmohan Singh issued a damning economic indictment of the Narendra Modi government, urging the Centre to "put aside vendetta politics" and reach out to "all sane voices and thinking minds" to steer the economy "out of this man-made crisis".
Priyanka, the Congress general secretary in charge of eastern Uttar Pradesh, said the slowdown was for everyone to see and asked how long would the government be run through "headline management".
"Repeating a lie a hundred times does not make it the truth. The BJP government should accept that there is a historic slowdown in the economy and move towards taking measures to resolve it," she tweeted in Hindi. "The slowdown is before everyone to see. Till when will the government keep running though headline management?" she added.
Last week, official data revealed that the GDP growth fell to 5 per cent for the quarter ending June, the lowest reported in over six years.
The Congress has been relentless in its attack on the Modi government over the economic mess.
Priyanka had tweeted two days ago: "Does the government accept that there is a slowdown or not? The FM (finance minister) needs to get over politicking about the state of our economy and come clean with the people of India. How do they plan to resolve the massive problem they have created if they aren't even ready to acknowledge it?"
Other Opposition parties have weighed in.
Akhilesh Yadav, the Samajwadi Party president, was quoted as saying at a meeting with party workers in Lucknow on Tuesday that the Centre had scrapped Jammu and Kashmir's special status to divert people's attention from its economic failures.
"The economy of the country is in a shambles but nobody is talking about it forcefully. The government has successfully diverted public attention…. It shows that the government is anti-people and anti-growth," Akhilesh was quoted as saying.