Hindus have only India: Nitin Gadkari
For Muslims there are several countries where they can go and get citizenship, he said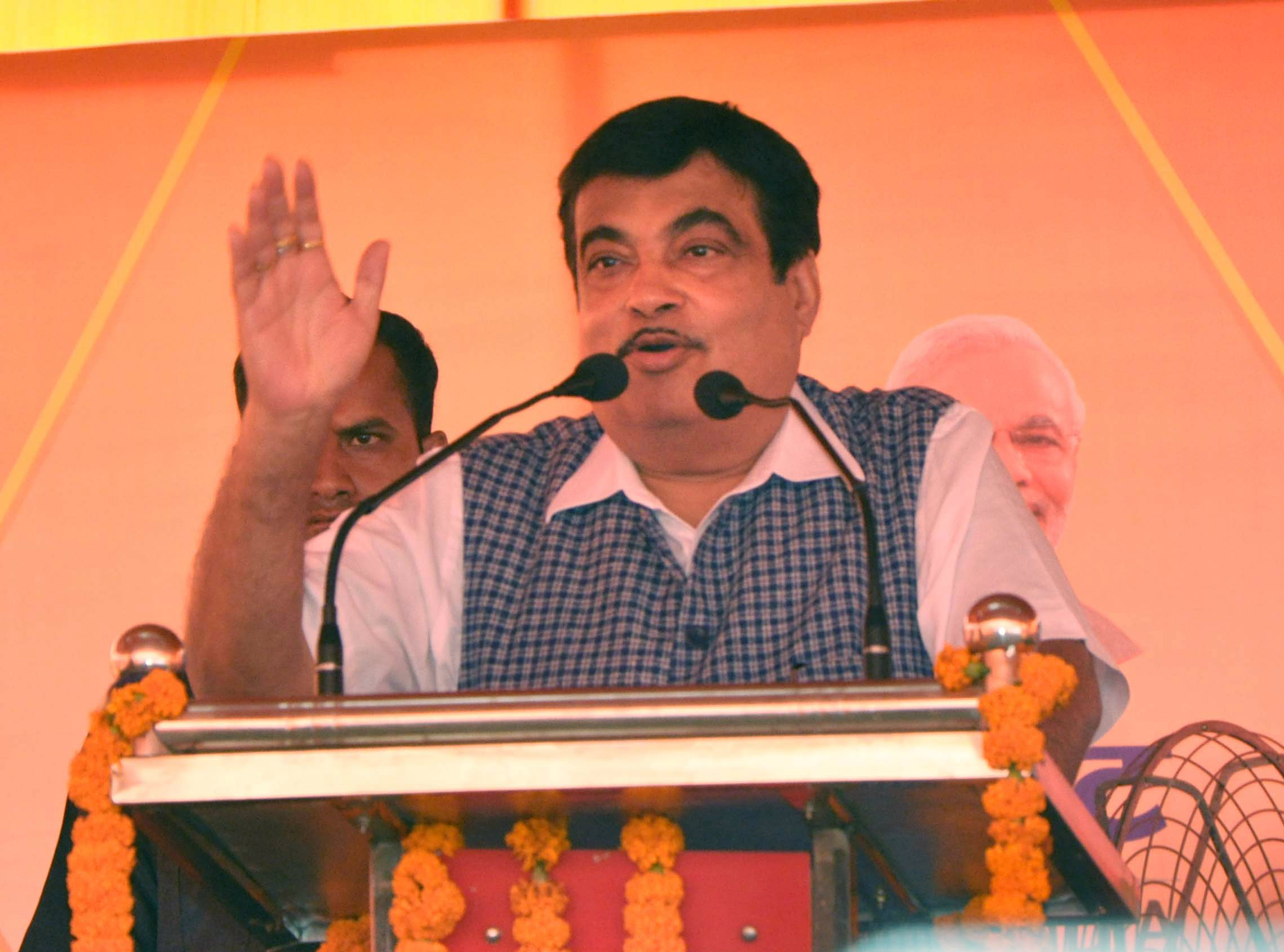 "There is no country in the world for the Hindus. Earlier, Nepal was one Hindu nation but now there is not a single nation. So where will the Hindus and Sikhs go?" Nitin Gadkari said.
Telegraph file picture
---
New Delhi
|
Published 18.12.19, 09:15 PM
|
---
Union minister Nitin Gadkari on Wednesday said India was the only country in the world for Hindus while there were several for Muslims, as he sought to justify the need for the Citizenship (Amendment) Act amid raging nationwide protests against the law.
"There is no country in the world for the Hindus. Earlier, Nepal was one Hindu nation but now there is not a single nation. So where will the Hindus and Sikhs go?" the transport and highways minister said.
"For Muslims there are several countries where they can go and get citizenship," he added, pointing out that many Islamic nations had provisions in their Constitutions to give refuge to Muslims.
Gadkari was replying to questions over the amended act at an event organised by the television channel News 18.
The minister, however, stressed that "Muslim citizens" of India had nothing to fear as the new law only barred illegal infiltrators from coming and settling in the country.
"We are not against any Muslim citizens of our nation. We are against those who have illegally infiltrated into our country and this bill (act) is for them," he said.
Gadkari said the Congress and other Opposition parties were misleading the people and accused the BJP's main rival of allowing Muslim infiltrators from Bangladesh to enter and settle in Assam with voting rights.
"The Congress allowed Muslim infiltrators from Bangladesh to enter Assam. The Congress government for vote-bank politics gave them voting rights, they bought properties…," Gadkari said.
He accused the Congress of confusing Muslims and driving fear into them to turn them into vote banks. "Our government follows justice with all, appeasement of none," he said and denied allegations of discriminating against the minority community.
Gadkari, however, refrained from talking about the National Register of Citizens (NRC), an exercise seen as highly discriminatory against Muslims when considered in association with the amended citizenship law.
The act seeks to protect non-Muslims and has provisions to grant them Indian citizenship even if they fail the NRC test, while there is no such protection for Muslims, who fear they could be declared illegal infiltrators if they can't produce the requisite documents.
The BJP, led by Union home minister Amit Shah, has been trying to de-link the amended citizenship act from the NRC following widespread protests against the law.
Shah, in an interview on Tuesday, said the NRC would not discriminate on the basis of religion and all citizens, Hindu or Muslim, would have to prove their citizenship.
"Let me clarify, no action under NRC will be taken based on religion. Anyone not found to be a citizen under NRC will go out. So it will be wrong to say that NRC is only for Muslims," Shah told India Today TV.
Shah had, however, sung a different tune before the citizenship amendment bill was introduced in Parliament. He had said the act would be brought in and the NRC, to identify non-citizens, would then be rolled out across the country.
"Hindus, Sikhs, Buddhists, Jains, Parsis and Christians will be given citizenship and so there is no question of any papers under the NRC. They don't need to provide any papers. We want to reach out to them and give citizenship," Shah had told a news channel.